Vivo Keyd's star duelist Olavo "Heat" Marcelo is ready to make his mark at VCT Masters Berlin. Vivo KeyD are in Group B along with Envy, KRU esports and Zeta Division.
Expectations were set on Envy to have an easy time getting out of Group B, but when Vivo Keyd put on a strong performance on Icebox, Envy knew they could not underestimate the Brazilian squad in front of them. Known as the group of life, Group B's opener between Envy and Vivo Keyd was a close one. And while Vivo Keyd ultimately end up losing their opening series to Envy 2-0, the Brazilian squad move forward at VCT Masters Berlin with all eyes on them to perform.
In this interview, esports.gg's Sage Datuin speaks to Vivo Keyd VALORANT player Olavo "Heat" Marcelo to talk about his first LAN event VCT Masters Berlin, teams who he is most excited to face and having the support of the Brazilian community.
Talk to me just about this series going in against envy and the first map the series is really close, especially on the first game. Just talk to me about your overall feelings about your first match in Berlin.
Keyd Heat: We were really looking forward to this game and were practicing a lot all week to make a statement. It was very neck to neck the whole time. The team played very well and exceeded expectations. Also being here in Berlin is just awesome. I am grateful to experience all of this.
What is the adjustment like for your first LAN event? How have you been enjoying Europe so far.
Keyd Heat: It is very rewarding to be here and Berlin is really nice. It is surreal to be in Europe and practice against so many good players. The practice environment to continue growing as a team is great and it is all an amazing feeling. I am taking time to just enjoy this moment being here.
Who are the teams that you're most excited to face and who are the ones that have been surprising you in practice?
Keyd Heat: I am very impressed by the Sentinels. Their entire team just has all of the best players in the world. Still, I do not really think about other teams I want to face. My focus is all on each individual game at hand. That being said, Ascend is also very impressive to me as well. Mehmet Yağız "cNed" İpek is a very skilled player. Hopefully, we will be able to face them at this event.
Many people view you as the star of Vivo Keyd, what is it like having all the eyes on you to be the carry of this team?
Keyd Heat: I am just focusing on my own game and to help my team win. It is awesome to have the support from Brazilian fans. Their support gives us energy to give it our all. The hard work is showing in our matches and that is all I am trying to do.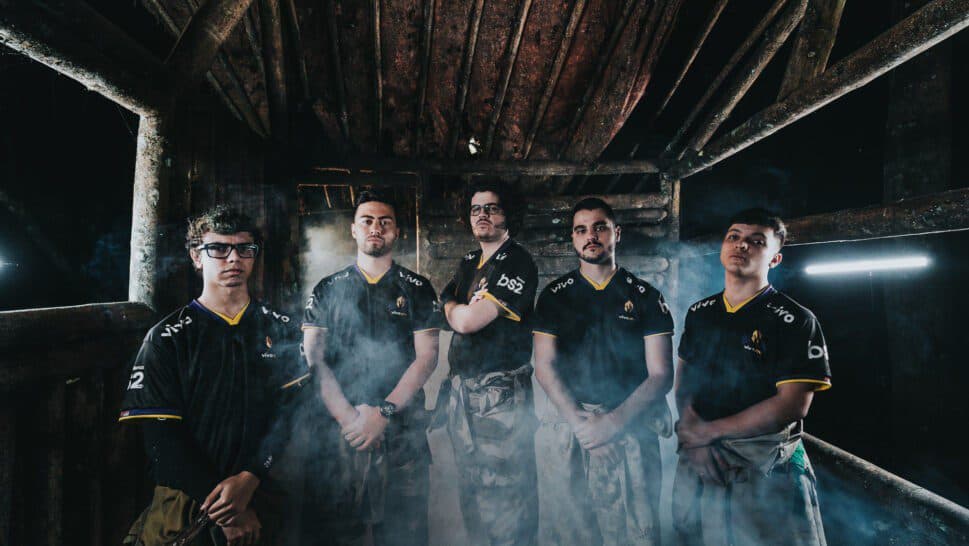 Vivo Keyd are the number one seed coming out of Brazil. They will look to make a loser's bracket run to reach the quarterfinals.
We see the Brazilian community always stand by their teams at our events and the fan base is really big. Why? Why do you feel like Brazil has such a passionate fan base compared to just other regions?
Keyd Heat: ​​That's the Brazilian blood and flair. This is how the community is in general and that is how it always is. We always play with a lot of heart and the fan can see that by our reactions and emotions. They feel the passion we play with and it makes us want to do more as well. Brazilian fans are also just really supportive of the Brazilian teams and it means a lot to me.
I am aware of some of the issues with toxicity, but I like to focus mostly on the positives of the Brazilian region. For me, I do not pay attention to the haters and I only want to think about how much they inspire me to be better. There is a lot of dedication I put into this game and that is because of how passionate this fanbase can be.
Do you have any final words going into the rest of this terminal tournament as you go?
Keyd Heat: Not many words. All I want to say is thank you to the Brazilian community. Even though our match against Team Envy is difficult to watch, I appreciate the support you give us. We are going to give it our all to keep fighting at VCT Masters Berlin and I really appreciate you all have our backs.