Meet Jingliu, Honkai: Star Rail's 5-star health-consuming ice queen
Jingliu's unique DPS style has her consume both her own and her party's health to deal increased damage.
Is there a chill in the air, or is it just Honkai: Star Rail's latest character Jingliu? Honkai developers MiHoYo have unveiled a brand new character, Jingliu, the Sword Master of the Luofu, as part of the 1.4 release.
It's expected that Jingliu will be a part of the upcoming version 1.4 release.
Jingliu Backstory and lore
Jingliu was a sword master, Sword Champion of the Xianzhou Cangcheng Flagship, and mentor to Jing Yuan. She was part of the legendary High-Cloud Quintet, which was made up of five members from different Xianzhou ships, including Jingliu, Jing Yuan, Dan Feng, Baiheng, and Yingxing.
"One of the legendary heroes making up the High-Cloud Quintet, and bestowed with the title "Transcendent Flash." Having ascended beyond mortal concepts of victory, she chose to walk a different path to obtain the power capable of slaying gods. Thereafter, one Sword Champion of the Luofu was removed from the Xianzhou's records, and one traitor erased from the annuals was added."
Official Jingliu character backstory from Honkai: Star Rail's Twitter
The High-Cloud Quintet were formidable in they heyday, and had many triumphs, including defeating the Borisin at Thalassa, and destroying the alliance between the Hoyuhnhnms and the Wingweavers. But the Quintet would eventually fall apart, after Jingliu was afflicted by Mara, the "Long-Life Curse," and went on a rampage. This continued until she was defeated by her student Jing Yuan.
Following this, she left Xianzhou, and the title of Sword Champion remained vacant since this incident.
Jingliu's abilities in Honkai: Star Rail (leaks and details)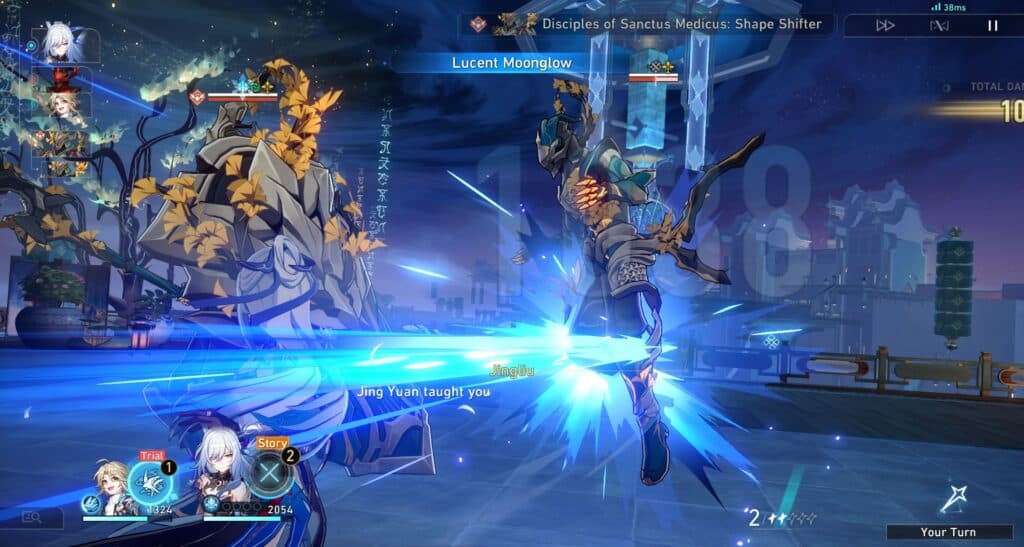 Jingliu is a DPS.
She uses her skills to consume both her and the party's HP to boost her own ATK DMG.
She is also reportedly capable of applying the Freeze debuff.
Leaked abilities are as follows:

Skill 1: Feathered Frost: Deals Ice DMG to one enemy and gains 2 stacks of "New Moon"
Skill 2: Moonlit River: Deals Ice DMG to one enemy to one enemy and surrounding enemies. Consumes 2 stacks of "Moonlight."
Ult: Moonlit: Deals Ice DMG to one enemy and the surrounding enemies. If Jingliu is in a "Transcendence" state, gains two stacks of "Moonlight." If not, gain two stacks of "New Moon."
Talent: When having 4 stacks of "New Moon," Jingliu enters the "Transcendence" state and sacrifices hers and her teammates' HP to increase her ATK DMG. In the Transcendence state, "New Moon" becomes "Moonlight" and Jingliu gains a new skill "Moonlit River" (Skill 2). When "Moonlight" stacks reach 0, the Transcendence state ends.
Technique: At the beginning of battle, Jingliu gains 2 stacks of "New Moon."
Who voices Jingliu in Honkai Star Rail?
In the English version, Jingliu will be voiced by Amanda "AmaLee" Lee, also known as LeeandLie, a voice actor, YouTube, and Vtuber.
She's known for providing the english voice of Marin Kitagawa in My Dress-Up Darling, and Ai Hayasaka in Kaguya-sama: Love Is War.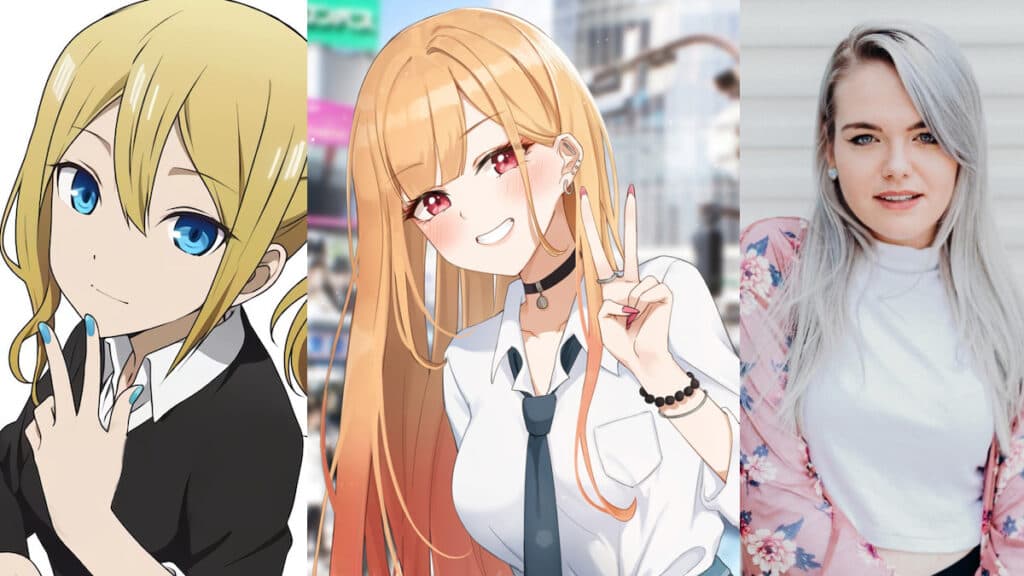 AmaLee is the English voice actor for Jingliu
The Japanese voice actor for Jingliu is Kuwashima Houko, perhaps best known for providing the voice of Kie Kamado, Tanjiro Kamado's mother in Demon Slayer.
---
Keep browsing esports.gg for more Honkai Star Rail news and information!