Chained and powerful, Hanya is an upcoming 4-Star character in Honkai Star Rail. Hanya is an interrogator and Xueyi's younger sister.
The mysterious 4-Star character Hanya will be coming to Honkai Star Rail, mostly likely as a banner in version 1.5. Hanya has been depicted in Light Cones before, but now has seen MiHoYo officially confirm her as an upcoming character.
Hanya in the Special Program trailer
Hanya is the second judge of the Ten-Lords Commission announced alongside Huohuo, making it fairly likely that the Commission will play a pivotal role in a later chapter. Hanya is responsible for interrogation and spends her days "using dreams to predict karmic offenses and has to endure the torrential flood of information regarding the mara-strucks' actions".
In terms of design Hanya is quite eye-catching with a mesh corset, and she appears to have a chain around her neck and both ankles. The background also seems to suggest she is a prisoner to her work as a judge. The brush in her hand is called the Oracle Brush and will be her weapon of choice in-game. Hanya will be voiced in English by Suzie Yeung, who was the voice of Eula from Genshin Impact.
Hanya banner and release date in Honkai Star Rail
Hanya Kit and abilities in Honkai Star Rail
Hanya's kit is single target and focuses around her ability to place a new debuff onto enemies she attacks called Burden. Burden will increase the DMG those enemies receive and also give allies a base chance to recover a Skill Point if they attack them.
Hanya's Ultimate in Honkai Star Rail increases a chosen ally's Speed and boosts their ATK based on a percentage of her attack.
Hanya Kit
Skill - Samsara Locked: Deal Physical DMG equal to a % of Hanya's ATK to a single target, after which a debuff will be applied to the target called [Burden] (see Talent).
Ultimate - Ten-Lords Decree, All Shall Obey: Increases an ally's Speed and increases their ATK based on a % of Hanya's ATK.
Talent - Sanction : When an ally attacks a target afflicted with Burden, their DMG will increase. When an ally attacks a target afflicted with Burden there is also a base chance to recover a Skill Point.
Technique: Immediately attacks an enemy. Upon entering battle inflicts Burden onto a random target.
Hanya element type and Path in Honkai Star Rail
Hanya was confirmed by the developer to be a 4-Star Physical element character on the Path of Harmony on September 28. At time of her announcement, Hanya would be only the fifth Path of Harmony character alongside Asta, Bronya, Tingyun and Yukong.
Surprisingly, neither of the Light Cones that feature Hanya artwork on are on the Path of Harmony. (more below)
Hanya Light Cone build
Path of Harmony Light Cones focus on buffing allies around them. Based on Hanya's abilities, the best Light Cones for her would be:
But the Battle Isn't Over - Increased wearer's Energy Regeneration Rate by 10-18% and regenerates 1 Skill Point when casting Ultimate on an ally. When Wearer uses their skill, the next ally taking action deals 30-50% more DMG for 1 turn. Easily the best of the current Light Cones available, means any ally Hanya casts her ultimate on would get the ATK % bonus plus the bonus DMG from the Light Cone. In addition you would be able to cast her Ultimate more frequently. Absolute destruction.

Planetary Rendezvous - Same DMG type allies have boosted DMG dealt (12-24%), this would be great to build a Physical party given how many Physical characters are in Honkai Star Rail.

Past and Future - When the wearer uses a Skill, the next ally would get 16-32% increased DMG for one turn. When coupled with Hanya's Burden debuff, this could be very powerful.
Hanya in the Return to Darkness Light Cone
Interestingly, this is not the first picture we've seen of Hanya. In the Return to Darkness Light Cone for the Path of the Hunt, Hanya can be seen holding Xueyi, who we know now is her older sister. You'll likely recognise Xueyi, as she is a main storyline NPC in the Xianzhou Luofu chapter.
Hanya depicted holding her sister Xueyi in the Return to Darkness Light Cone
We also see a younger version of Hanya and Xueyi in the Light Cone Under the Blue Sky. We know this because of the hairstyle, eye colour and more importantly that both are wearing the same necklaces as adults in the Return to Darkness Lightcone.
Xueyi's design in Honkai Star Rail is a lot more elaborate than the majority of the NPCs, which did give the impression she might have a bigger role to play in the story. At least now we know where she could tie into the main storyline in the future through her connection to Hanya.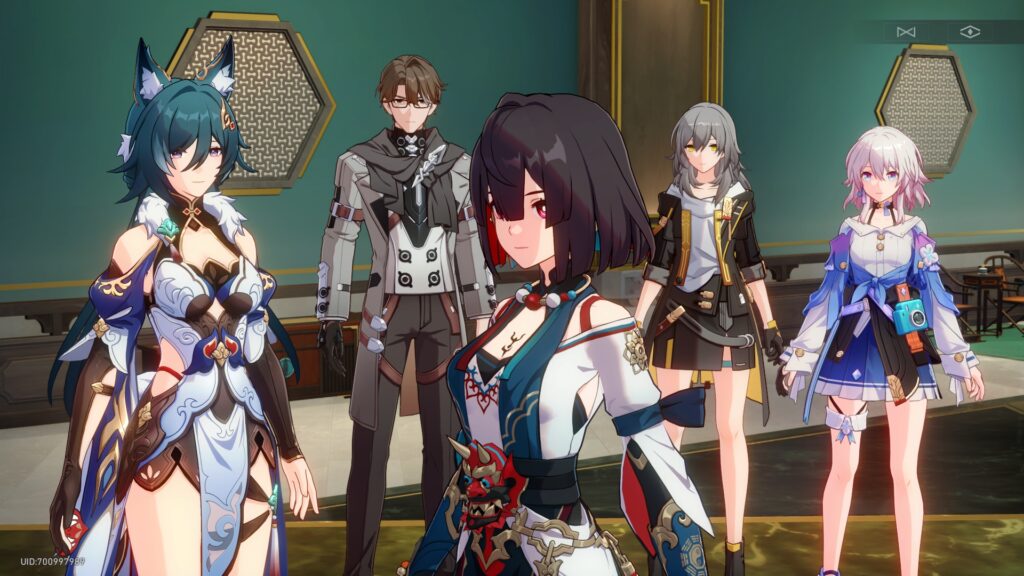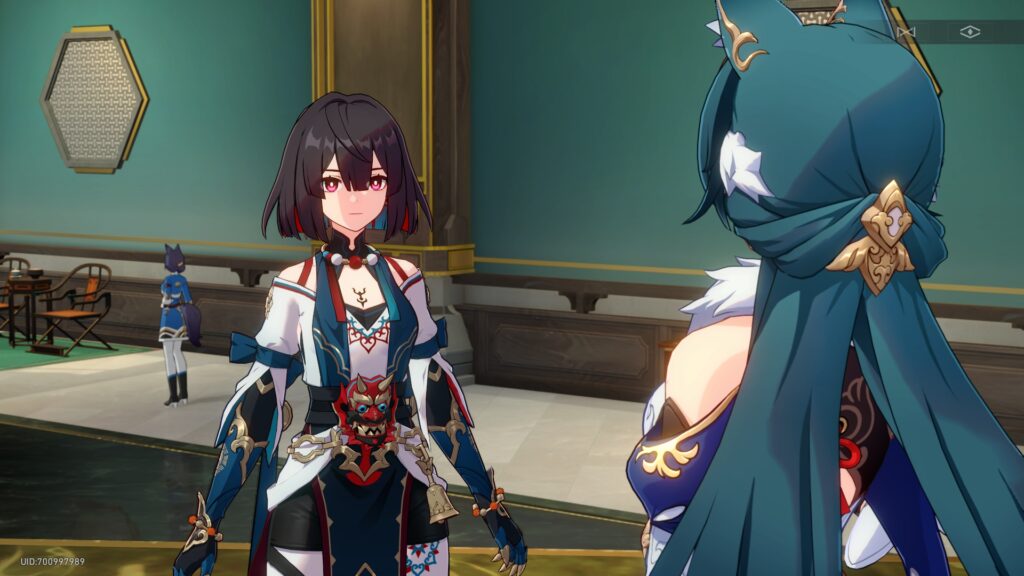 The Return to Darkness Light Cone hints at a more sinister future for the siblings, as the description reads that Hanya found her older sister's body "cold" and that her "Big sis's body has been cold like this for a very long time".
Whether this is a dream or a signs of things to come for Hanya and Xueyi in Honkai Star Rail, only time will tell. It will definitely have us paying closer to attention to which characters appear in Light Cone artwork in the future.
We'll keep you updated once more information about Hanya is released, but needless to say she will be a very popular character.