Huohuo is an upcoming 5-star Wind character coming to Honkai Star Rail. She is accompanied by Tail, her spiritual companion. Finally we have a new healer!
Huohuo is an upcoming 5-star Wind character in Honkai Star Rail on the Path of Abundance. Yes, we're going to have a new healer character! According to the lore she will have a talking spirit companion Tail and might well be a fun addition to the cast based on her fear of demons and her reputation as a "cursed one".
Huohuo release date
Huohuo will be part of Version 1.5 launching on November 15. HuoHuo's banner will be in Phase 2. This was confirmed on the Honkai Star Rail Special Program on November 3. Huohuo, a "magnet for evil" will be a key character in the five chapter upcoming version. Her kit offers HP and energy regen, plus an ATK DMG buff to all allies.
Huohuo kit and abilities
Huohuo's kit is impressive and offers healing, energy restoration and an ATK DMG boost. While we do not have her confirmed Eidolons and Traces, we do know her official abilities. The synergy between her Skill and Talent will allow Huohuo to heal allies two separate ways. Interestingly, her ultimate does not offer healing but instead energy restoration and an ATK damage boost.
Huohuo casting her ultimate in the Special Program demonstration
Huohuo Kit
| | | | |
| --- | --- | --- | --- |
| (Skill) Talisman Protection | Instantly heal a single ally for a significant amount of HP. Heal adjacent allies for a smaller amount of HP. | | |
| (Ultimate) Tail: Spiritual Domination | Using her companion Tail, Huohuo Restores energy to allies except for Huohuo and increases their ATK for 2 turns. | | |
| (Talent) Attachment: Qi Channels Open to the Heavens | After using a skill Huohuo gains a buff called "Sacrifice Life" While active, each ally either restores HP at the start of their turn or when they cast their ultimate. | | |
| (Technique) Fiend: Impeachment of Evil | Huohuo intimidates nearby enemies calling them to fall into the "Horror Struck" state. The enemy will flee in the opposite direction, if that enemy enters combat their ATK by 25% for a small duration. | | |
Huohuo kit
The leaks which came out in May around Huohuo were fairly accurate, apart from the names of the abilities and her Talent has been changed. Instead of bestowing one of two buffs for HP or Energy, Huohuo's official Talent only restores HP. However, it can now do so if an ally casts their ultimate, not just if they begin their turn.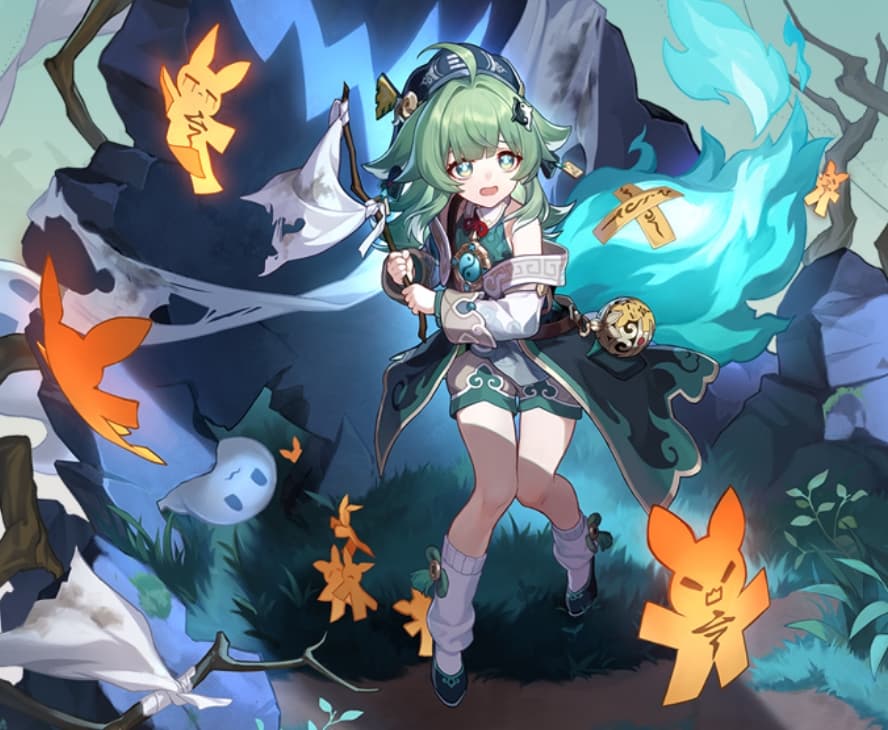 Huohuo lore in Honkai Star Rail
Huohuo is a pitiable and helpless Foxian girl, who is also a Ten-Lords Commission Judge-in-training. Huohuo fears ghosts but has to catch them as part of her position.
Huohuo has a Heliobus named Tail - a shapeless species made of pure energy - she has become a "cursed one" who attracts inhuman beings.
"She fears demons and heliobi, but contrarily is tasked with their capture and entrusted with the heavy task of eradicating vile spirits. Though she believes herself lacking in ability, she is unable to muster the courage to resign and continues onward despite walking in a valley of her own fear."
MiHoYo interestingly announced two English voice actors for Huohuo on social media, which means her Heliobus Tail is likely to be a talking companion.
First 5-star Wind Element character in Honkai Star Rail
According to the banner posted on social media, Huohuo in Honkai Star Rail will be a Wind character, making her the third 5-Star Wind character alongside Blade and Bronya.
Huohuo will be on the Path of Abundance, the healer class in Honkai Star Rail.
Path of Abundance
Huohuo will be on the Path of Abundance, the Path which specialises in restoring hit points. There are currently only four Abundance characters; Bailu, Luocha, Lynx and Natasha. Huohuo will be the first Wind element healer in Honkai Star Rail.
Huohuo Character design - Honkai meets Genshin Impact
In terms of her design, Huohuo in seems like a cross between the lore and concept of Hutao and the design and personality of Sucrose from Genshin Impact. Sucrose is a very timid Anemo (Wind) character while Hutao is an eccentric prankster whose day job is as a funeral manager dealing with the afterlife.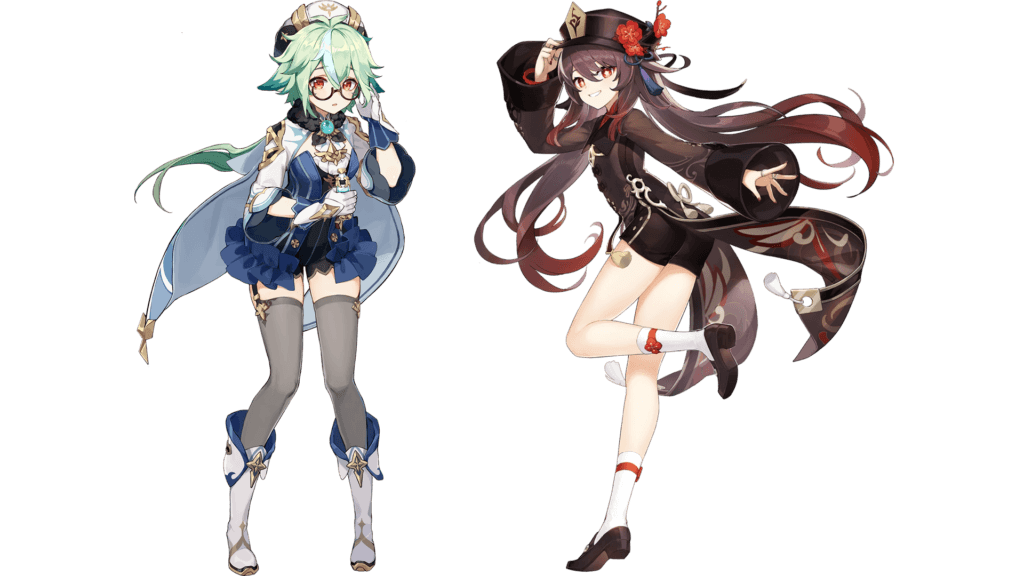 It's refreshing to see Honkai Star Rail experiment with characters with more unusual personalities, and Huohuo should be a great addition.