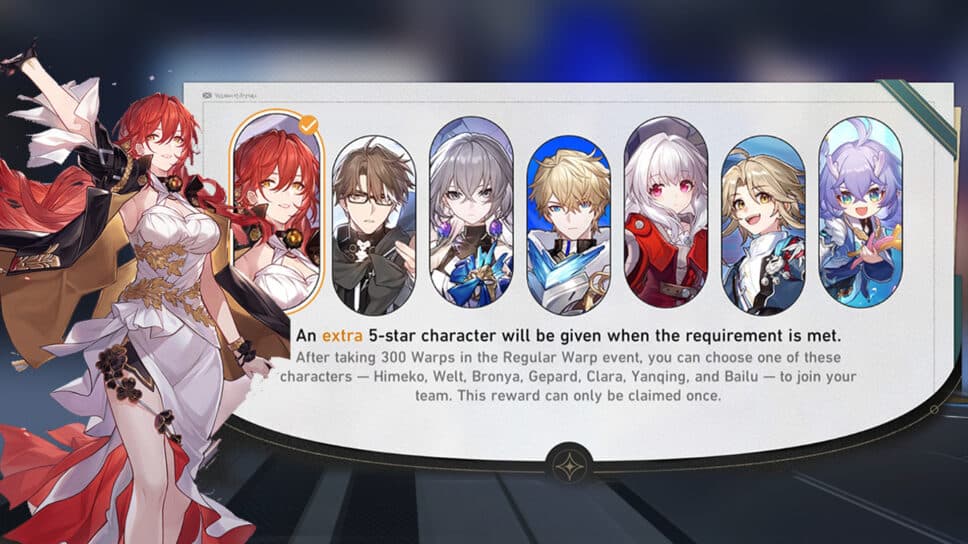 How to get a free 5-star character in Honkai Star Rail
DId you know you can unlock a free 5-star character in Honkai Star Rail? All you need is 300 Warps completed.
Through playing the main story you will unlock free Honkai Star Rail characters, one 4-star character for each element. However, 5-star characters are the ultimate goal in Honkai Star Rail. Pulling - or warping - them though can cost time, and if you're particularly addicted to waifu hunting, money.
What you may not know is that you can claim a free 5-star character after making a certain number of Warps.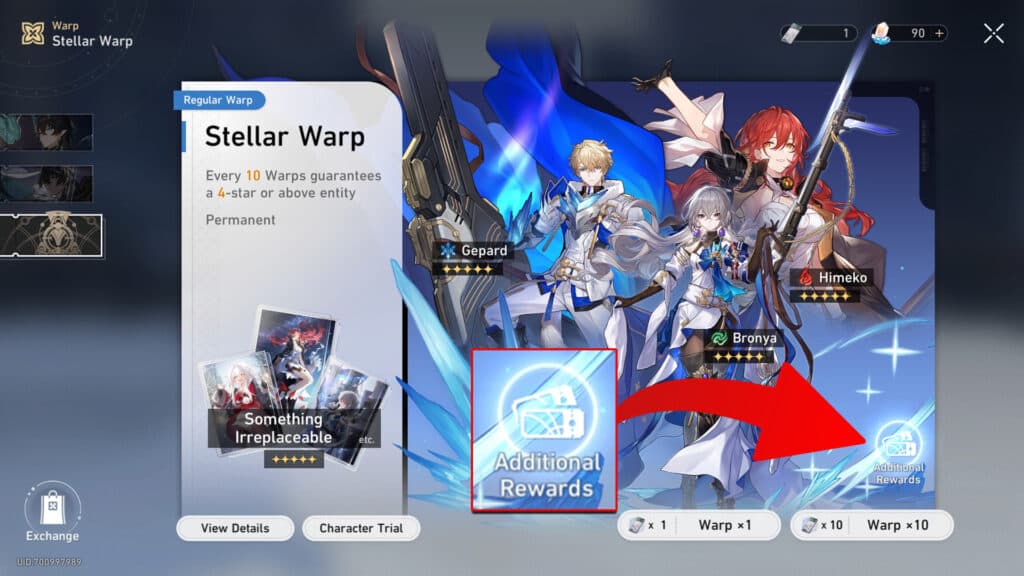 How to get a free 5-star character
To claim your free 5-star character you must first have made 300 Warps in the Regular Banner Warp event. If you're not sure how many Regular Warps you've made so far, here is how to check.
Head to the Regular Warp Banner in the Warp Menu in-game
Click the "Additional Rewards" Icon in the bottom right
If you've made 300 Regular Warps you will be able to pick from seven 5-star characters
Choose from Himeko, Welt, Bronya, Gepard, Clara, Yanqing or Bailu
Unfortunately the free 5-star character reward for 300 Warps only applies to the Regular Warp event, and not to any of the Light Cone or Star Rail Special Pass banners.
Which character should I pick?
Of the seven free Honkai 5-star characters available, Bronya is by far the strongest. Bronya's Skill Combat Redeployment allows an ally to have another turn with increase damage. This could be used to allow a DPS character such as Seele to do additional damage, or to enable Natasha or another healer to save an ally in danger.
In addition, Bronya is also an iconic character from the Honkai universe and has appeared in some form in every Honkai game to date. We covered Honkai Star Rail's Bronya and others such as Himeko in our Honkai Crossover Characters article.