List of teams qualified for the Dota 2 Berlin Major
Here are all teams qualified for the Berlin Major of Tour 2 Dota Pro Circuit.
Division I of Tour 2 Dota Pro Circuit (DPC) has concluded and we are gearing up for the second Dota 2 Major of the year, the Berlin Major. Here are all teams from all regions that have qualified for the Berlin Major.
Talon Esports (SEA)
Team SMG (SEA)
Execration (SEA)
Xtreme Gaming (CN)
PSG.LGD (CN)
Invictus Gaming (CN
Team Aster (CN)
Team Liquid (WEU)
Tundra Esports (WEU)
Gaimin Gladiators (WEU)
OG (WEU)
HellRaisers (EEU
Team Spirit (EEU)
BetBoom Team (EEU)
Evil Geniuses (SA)
beastcoast (SA)
TSM (NA)
Shopify Rebellion (NA)
Berlin Major teams overview
Berlin Major begins on April 27 and ends on May 7, 2023. There is a lot at stake in this Major - aside from the lucrative $500K prize pool, teams are also eyeing the valuable DPC points which can help teams qualify for TI12. Let's take a close look at each of the Berlin Major participants.
Talon Esports
via Talon Esports Twitter
Nuengnara "23savage" Teeramahanon
Rafli "Mikoto" Rahman
Anucha "Jabz" Jirawong
Worawit "Q" Mekchai
Chan "Oli" Chon Kien
It's no surprise to see Talon Esports easily qualify for the next Dota 2 Major. The Southeast Asian favorites have massively improved over the past Tours, most recently placing 3rd at the Lima Major. This was the organization's highest-ever achievement since it first entered Dota 2 in 2021.
Team SMG
via Team SMG Twitter
Lee "CDR" Jia He
Kam "Moon" Boon Seng
Yeik "MidOne" Nai Zheng
Tue "ah fu" Soon Chuan
Wilson "poloson" Koh
One of the most exciting teams that'll attend the Berlin Major is Team SMG. The team had a rough couple of Tours - from being entangled with controversy to carelessly missing TI11 qualifiers. The team is centered around star player, MidOne, who has struggled to bring the team afloat in the global scene. But this Tour sees a seasoned performance by the team, and MidOne will attend his first Dota 2 Major since 2019.
PSG.LGD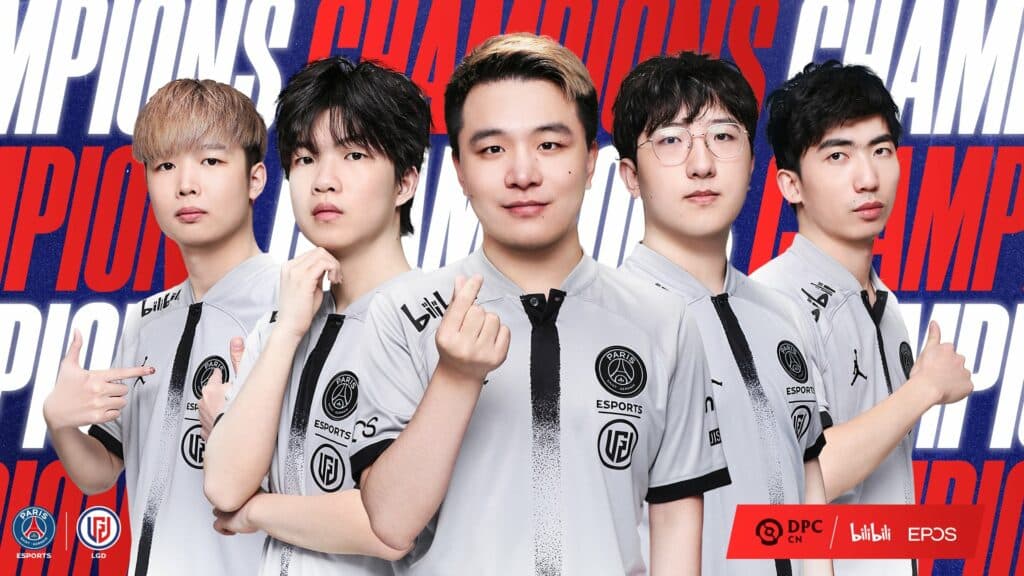 via PSG.LGD Twitter
Guo "shiro" Xuanang
Cheng "NothingToSay" Jin Xiang
Nicholas "zeal" Lim
Lin "planet" Hao
Zhang "y`" Yiping
PSG.LGD joins the lineup of Berlin Major teams! This Chinese powerhouse is undoubtedly great at being consistent and they have proven it Tour after Tour. Despite a strong performance in the first Tour, PSG.LGD still opted to shift its lineup. They added zeal, who last played for Myth Avenue Gaming and EHOME, as their new offlaner. Following the minor roster change, PSG.LGD continued to dominate the region and grabbed an easy slot at the Berlin Major.
Team Liquid
via Valve
Michael "miCKe" Vu
Michał "Nisha" Jankowski
Ludwig "zai" Wåhlberg
Samuel "Boxi" Svahn
Aydin "iNSaNiA" Sarkohi
Team Liquid joins the teams in Berlin Major! Liquid has been mind-blowingly consistent since their impressive run at TI11. Ahead of the season, Liquid welcomed Nisha to fill in the shoes of MATUMBAMAN, and they showcased great chemistry off the bat. In Tour 1, they were undefeated and they also finished 2nd at the Lima Major. This feat was achieved despite boxi's absence in the final two days of the event which speaks volumes of Liquid's strengths.
Gaimin Gladiators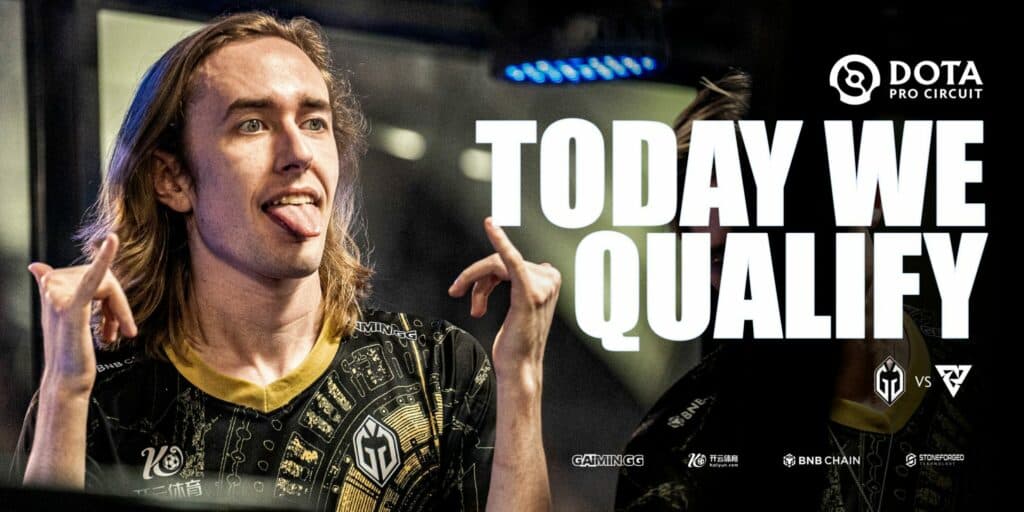 via Gaimin Gladiator Twitter
Anton "dyrachyo" Shkredov
Quinn "Quinn" Callahan
Marcus "Ace" Christensen
Erik "tOfu" Engel
Melchior "Seleri" Hillenkamp
Tundra Esports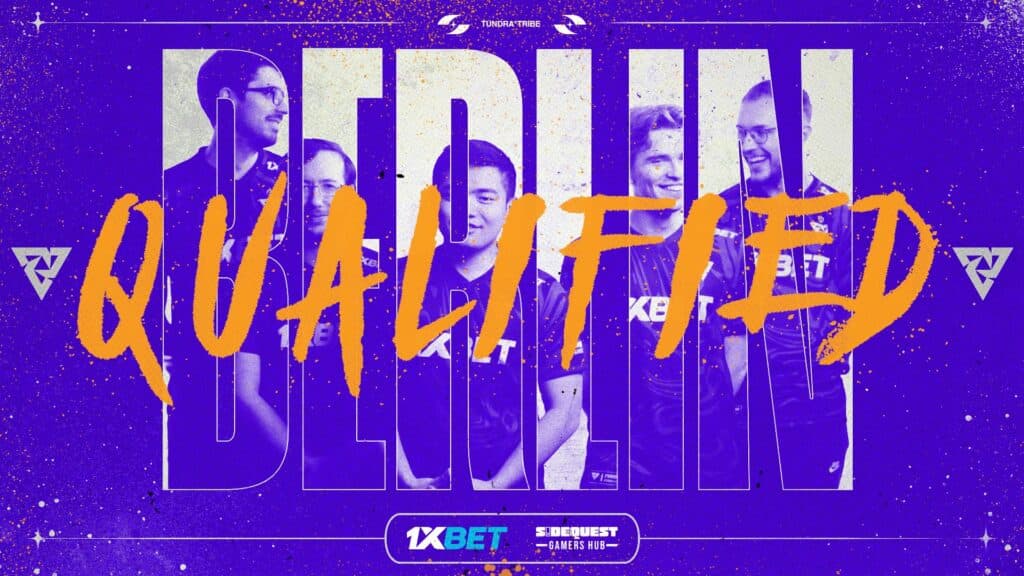 via Tundra Esports Twitter
Oliver "skiter" Lepko
Leon "Nine" Kirilin
Neta "33" Shapira
Martin "Saksa" Sazdov
Wu "Sneyking" Jingjun
TI11 champions will not miss any of the action in Berlin! The squad is still in a strong form and they were able to make it to both Majors of the year. However, they do seem a little shaky compared to their insanely dominant form at TI. Tundra placed third in the first Tour, followed by a lackluster performance at the Lima Major, finishing 9th-12th. Nevertheless, Tundra retains the highly disciplined, patient, and calculated gameplay that allows them to stay afloat in the competitive region.
HellRaisers
via HellRaisers Twitter
Roman "RAMZES666" Kushnarev
Gleb "depressed kid" Zyryanov
Matvey "MieRo`" Vasyunin
Vladislav "Antares" Kertman
Alexey "Solo" Berezin
HellRaisers have always been a strong force in EEU, especially now with the addition of prodigy RAMZES666. The team made it to the Lima Major and despite playing with a stand-in, HellRaisers survived the Group Stage to finish 9th-12th. With RAMZES666 on board, HR now finds a great balance and is currently undefeated in the region.
Team Spirit
via Team Spirit Twitter
Illya "Yatoro" Mulyarchuk
Denis "Larl" Sigitov
Magomed "Collapse" Khalilov
Miroslaw "Mira" Kolpakov
Yaroslav "Miposhka" Naidenov
Team Spirit has truly been consistent ever since their victory at TI10. And even after fielding a new midlaner, Larl, the team retains a strong chemistry. At the Lima Major, Spirit did make some questionable plays but they still made it at a respectable 7th-8th place. The team also improved in Tour 2, so far holding an undefeated status.
beastcoast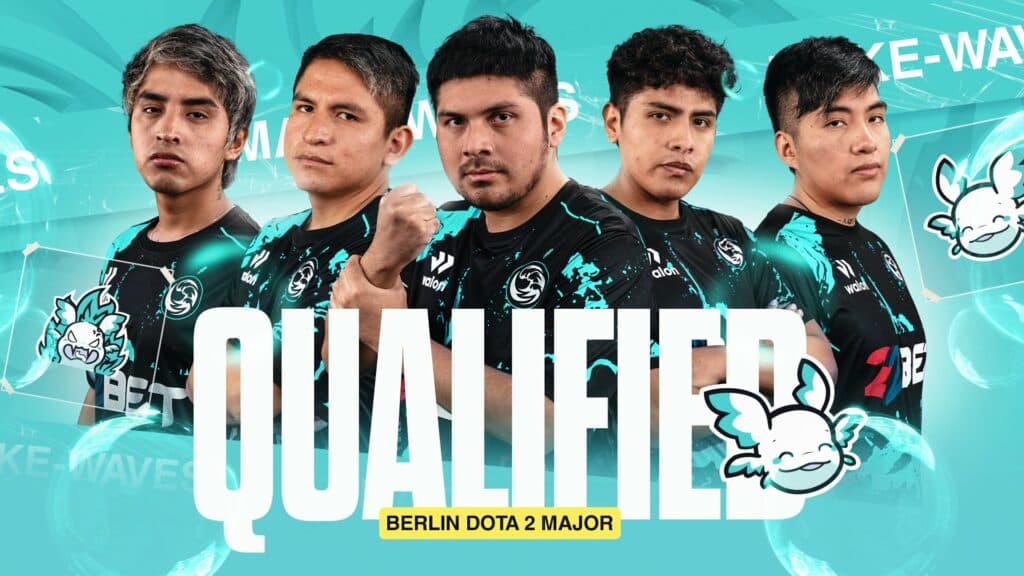 via beastcoast Twitter
Héctor "K1" Rodríguez
Herrera "DarkMago" Gonzalo
Rafael "Sacred" Yonatan
Elvis "Scofield" Peña
Steven "StingeR" Mamani
It's almost always a guarantee to see beastcoast qualifying for Dota 2 Majors and events. The team has proven their dominance in the region, finishing 1st in Tour 1. But in the Lima Major, beastcoast was taken down by their very own SA counterpart, Evil Geniuses. Nevertheless, the team has tons of potential to make waves at the Berlin Major.
Evil Geniuses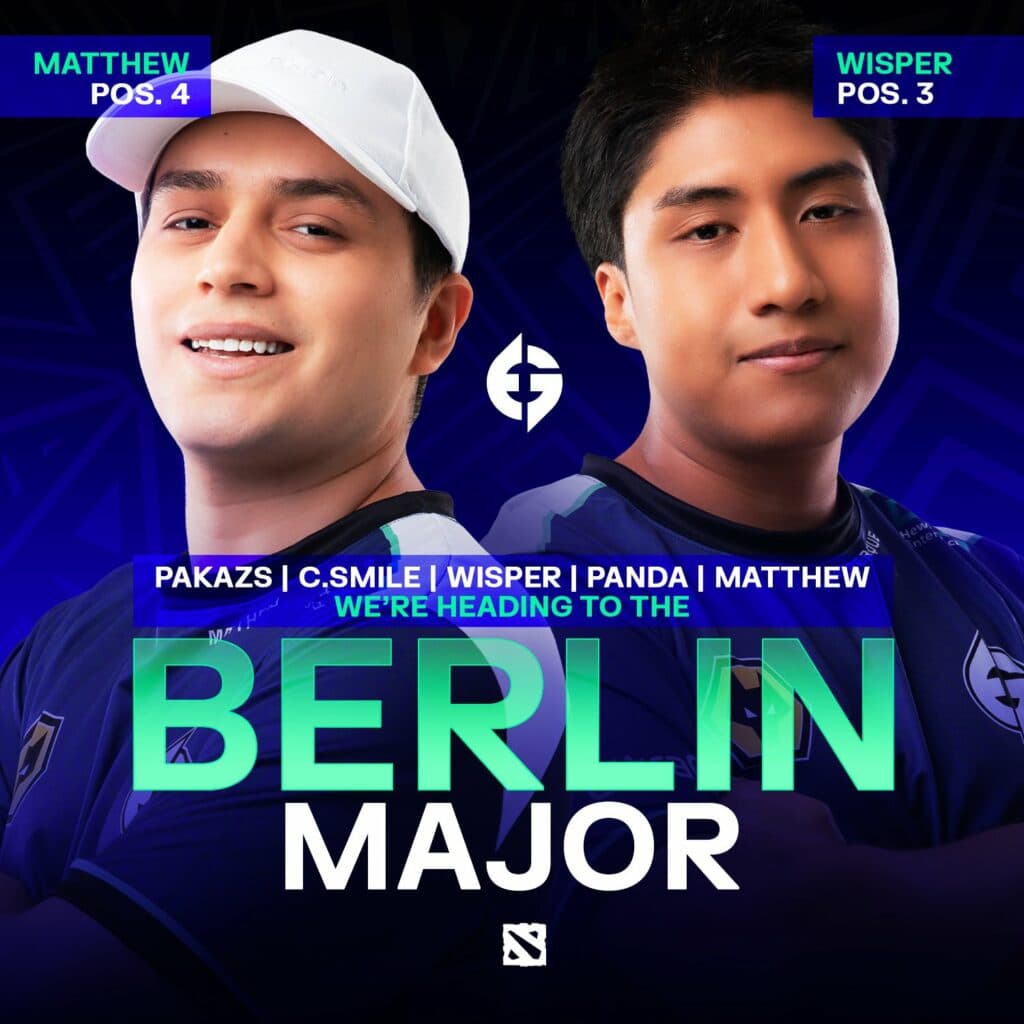 via Evil Geniuses Twitter
Crhistian "Pakazs" Casanova
Jean "Chris Luck" Salazar
Adrián "Wisper" Dobles
Farith "Matthew" Huamancaja
Jose "Panda" Hernandez
Evil Geniuses joins the Berlin Major teams lineup! Aside from beastcoast, EG is also almost constantly guaranteed to grab one of the two SA slots. The team is not only notorious for their unique and aggressive gameplay in their region but also on the global stage. At the Lima Major, they claimed another top 6 placement and they seem to be in form for the next Major.
Execration
via Execration Twitter
Jinn "Palos" Lamatao
Mark "Bob" Urbina
Justine "Tino" Grimaldo
Mark "Shanks" Redira
Juan "Carlo" Manalo
Execration grabs the final slot in Southeast Asia to advance to the Berlin Major! The full-Filipino team surprised fans when they dominated the first Tour, becoming the top seed. However, the team had a rough time at the Lima Major. Execration bombed out quick after failing to win a single series during the Group Stage. In Tour 2, the squad once again qualified for Major, and they might be better prepared for this next LAN event.
TSM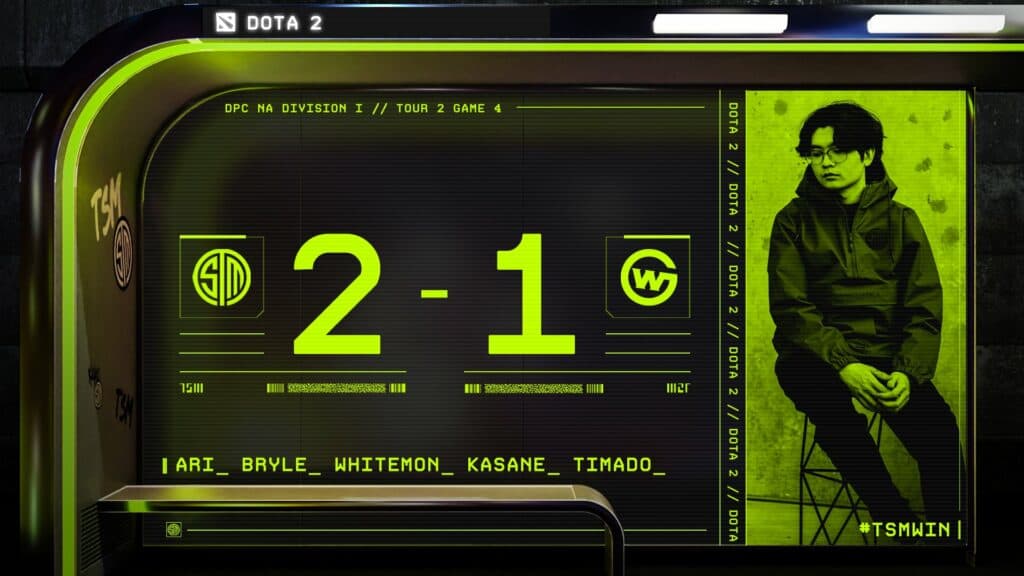 via TSM Twitter
Enzo "Timado" Gianoli
Jonathan "Bryle" Guia
Ilyas "kasane" Gainullin
Matthew "Ari" Walker
Matthew "Whitemon" Filemon
TSM will head to the Berlin Major with ease after a dominant run in North America. Despite fielding players from across the globe, TSM proves their unbeatable chemistry, becoming the top-dog of NA in two consecutive Tours. However, the team has shown weaknesses in a more international setting, as they bombed out quickly from the Lima Major. Can TSM show a better performance in Berlin?
Shopify Rebellion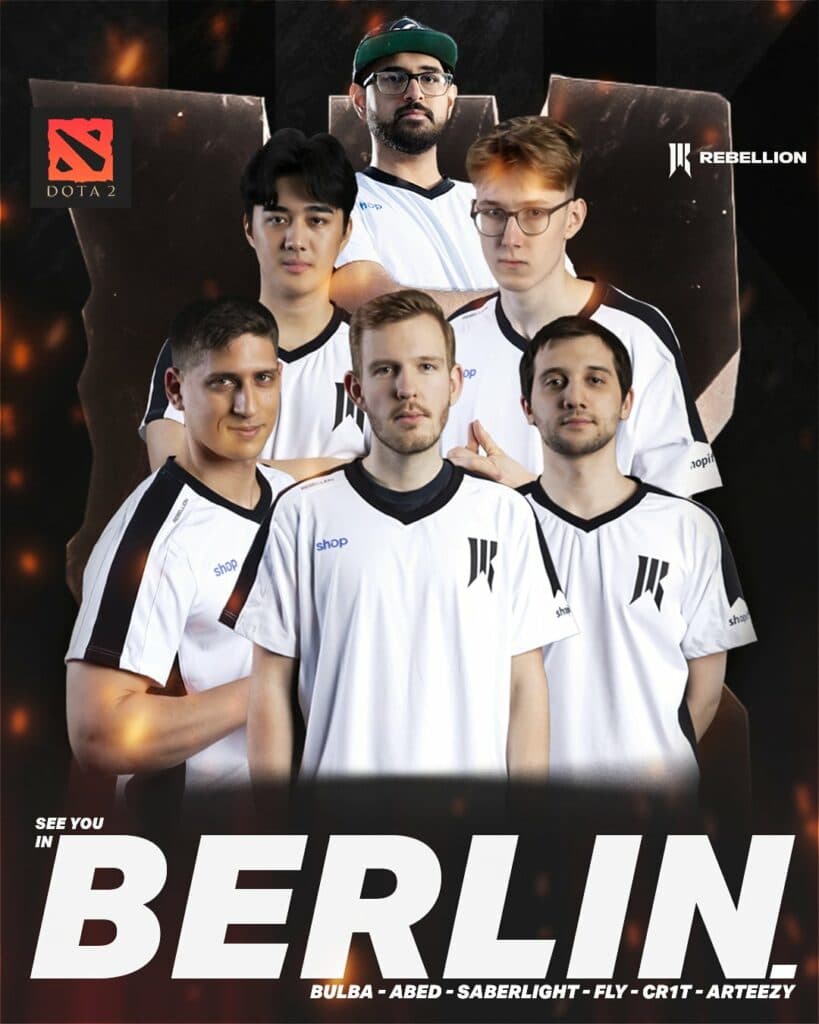 via Shopify Rebellion Twitter
Artour "Arteezy" Babaev
Abed "Abed" Yusop
Jonáš "SabeRLight-" Volek
Andreas "Cr1t-" Nielsen
Tal "Fly" Aizik
Shopify Rebellion once again joins TSM as the NA representatives for the next Dota 2 Major. The veterans of NA have been performing well despite losing the NA crown for two Tours in a row. At the Lima Major, they climbed ahead of expectations, securing a top 4 placement.
Xtreme Gaming
via ESL
Daniel "Ghost" Chan
Zhang "Paparazi灬" Chengjun
Thiay "JT-" Jun Wen
Hu "Kaka" Liangzhi
Ding "Dy" Cong
Tour 2 finally sees a new champion at the helm of the Chinese region after seasons. Xtreme Gaming, led by renowned captain, Kaka, won the tiebreakers to defeat PSG.LGD and claim the throne. In Tour 1, the team barely missed an invite to the Lima Major after finishing 5th. But this time around, Xtreme's immense improvement confirmed them a slot at the Berlin Major!
Invictus Gaming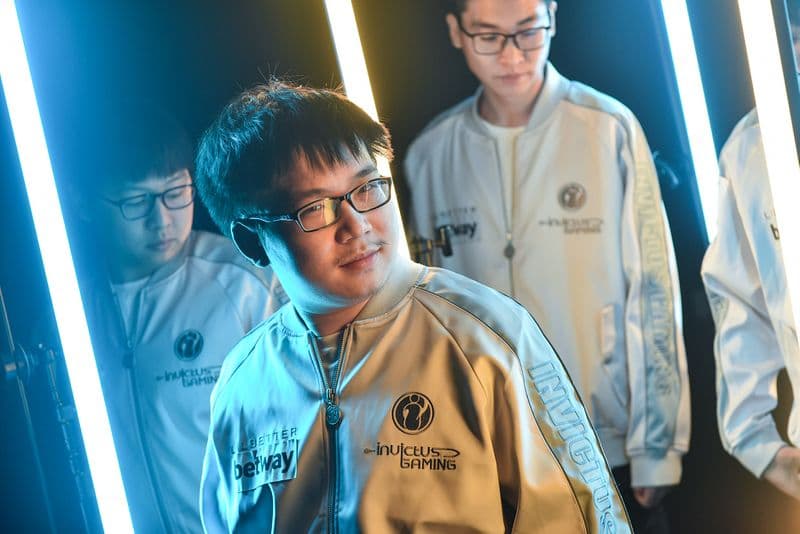 via The Summit
Zhou "Emo" Yi
Zhou "Dust" Shiyuan
Li "项羽" Longwu
Xiong "Pyw" Jiahan
Cui "qyqx" Chenyang
Invictus Gaming is back! This Chinese powerhouse has had a rough couple of years since their 4th-place finish at TI10. The organization fell to Division II and struggled to make their way back to the Upper Division. But IG took things one step at a time. In Tour 1 of 2023, they started in Division I and barely escaped relegation at 6th place. But in the second Tour, IG climbed to 3rd place, even defeating the favorites Team Aster in a tiebreakers.
Team Aster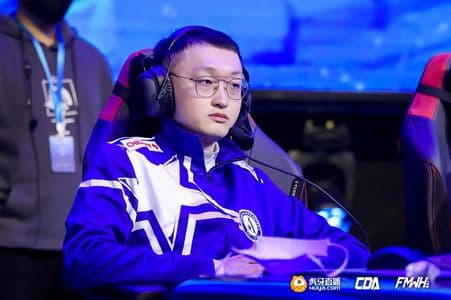 via Huya
Du "Monet" Peng
Zhai "一" Jingkai
Lin "Xxs" Jing
Ye "BoBoKa" Zhibiao
Yu "皮球" Yajun
Team Aster grabs the final slot in China to join the teams in Berlin Major. Aster has been consistent for Tours throughout, but in this Tour 2, they have been a bit shaky. Aster lost three series - against PSG.LGD, Xtreme Gaming and an upset against Ybb Gaming. But they scored just enough points to make it into the top four of the region.
BetBoom Team
via BetBoom Team Twitter
Ivan "Pure" Moskalenko
Danil "gpk" Skutin
Egor "Nightfall" Grigorenko
Vitalie "Save-" Melnic
Alexander "TORONTOTOKYO" Khertek
The EEU all-star team had tons of expectations when they first came together under BetBoom's label. They delivered an incredible performance in Tour 1, defeating TI10 champions, Team Spirit to claim the region's throne. However, they crashed and burned at the Lima Major, bombing out of the Group Stage early. In Tour 2, BetBoom grabbed the final slot in EEU but can they perform well at the next Major?
OG
via OG Esports Twitter
Artem "Yuragi" Golubiev
Bozhidar "bzm" Bogdanov
Dmitry "DM" Dorokhin
Tommy "Taiga" Le
Evgenii "Chu" Makarov
OG has had a wild roller-coaster run throughout WEU DPC, surviving near-relegation at 8th place to now qualifying for the Dota 2 Major. The team had a rough start in 2023, missing the Lima Major and suffering a losing streak in Tour 2. However, against all odds, OG clutched their way into the top 4 of WEU.
---
More teams will join the Berlin Major in the next few days. Stay tuned to esports.gg for more Dota 2 updates!