ESL just announced details regarding the ESL One Berlin Major including dates, venue and ticket prices. Here's everything we know about the Major so far.
ESL finally drops details for the second Dota 2 Major of the year, the ESL One Berlin Major. The tournament organizer posted an epic announcement trailer, the official dates, location, ticket sales date, and more! This Dota 2 Major provides the standard $500K USD prize money alongside hefty DPC points that can help teams qualify for The International 12.
ESL has elected Balanar, also known as the intimidating Night Stalker, as its mascot for the Berlin Major.
Introducing Night Stalker as our anti-hero of ESL One Berlin. The beast of bedtime tales himself invites you to experience Dota2 like never before: brace yourself for a journey into darkness as he haunts you through every aspect of the Major.
When is the Berlin Major?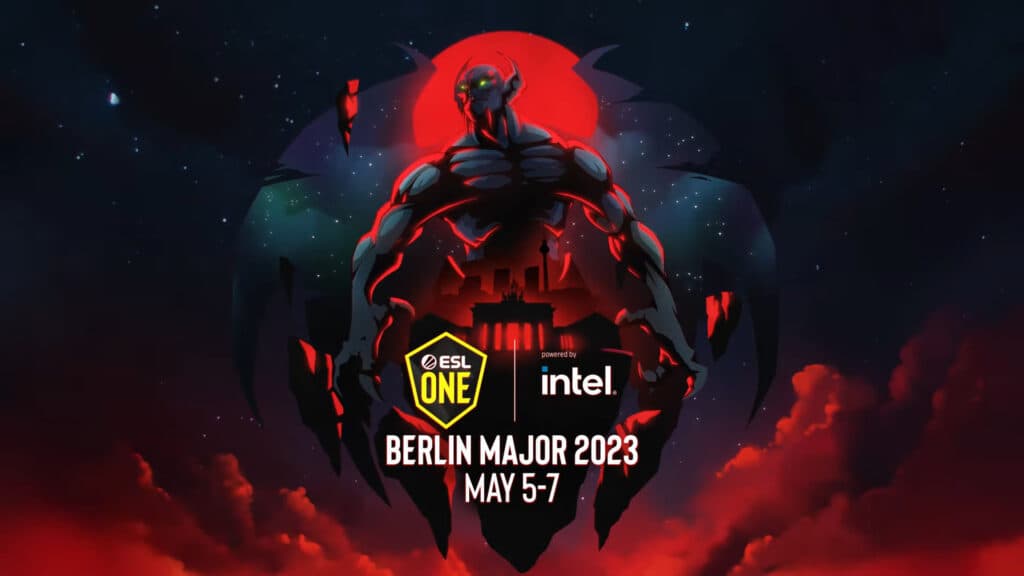 The dates for the ESL One Berlin Major are April 26 to May 7, 2023. The Group Stage kickstart the tournament on April 26, where teams compete in a studio environment. The final three days of the tournament will host a live audience and it will take place on the weekend from May 5 - May 7, 2023.
The tournament spans 12 days in which 18 teams across the globe compete for the lucrative $500K prize money as well as 2,700 total DPC points. This Dota 2 Major will conclude the Spring Tour which is the second Tour of the 22/23 Dota Pro Circuit (DPC).
Where will the Berlin Major take place?
via Bradley Quinn Photography
The venue of the Berlin Major is Velodrom in Berlin, Germany. It is one of Berlin's largest concert venues that can hold up to 12,000 attendees. This venue is widely used for sports competitions as well as concerts.
Take a look at what Velodrom looks like from the outside!
via Wikipedia
Ticket prices and launch date revealed
ESL will launch the tickets live on February 8, 2023, at 3:00 PM CET. So if you are looking forward to grabbing the coveted Major tickets, make sure to stand by soon.
The Berlin Major tickets are divided into three packages with different perks. The Premium 3-Day Ticket gives access to premium perks such as the best seats, an exclusive badge, and a premium Goodie Bag for €239 (the current price is €40 cheaper until February 12th). The Plus 3-Day Ticket gives you front and back infield seats that are close to players and a Plus Goodie Bag for €135. The cheapest option is the 3-Day Ticket which gives you a seat in the ranks for €49.
Ticket prices for the ESL One Berlin Major.
You can purchase the tickets here.