Talon Esports eliminates Shopify Rebellion, advancing to a podium spot
Southeast Asian Dota 2 team Talon Esports have eliminated Shopify Rebellion to claim a podium spot at the Lima Major.
Talon Esports have defeated Shopify Rebellion 2-1 to secure the top three spot in the Lima Major. Talon put on an exemplary performance, beating their NA opponents to score the highest finish for SEA Dota 2 since the top three for T1 in the WePlay AniMajor way back in 2021.
Talon came out the gate strong with game one. A 30-minute demolishing of Shopify Rebellion showed why you just can't give this team Nature's Prophet and Lima on the same draft. With the huge carry potential and map pressure, Talon went up 1-0.
But in game two, with a devastating Zeus pick for Abed "Abed" Yusop, Talon were punished for their early game aggression. Despite a strong effort dropped a second game.
In the final match of the best-of-three, Talon pulled no punches. Shopify looked lost as a Talon squad which many hadn't even predicted would make it out of groups played some of the fastest-paced Dota we've seen. Nuengnara "23savage" Teeramahanon's Spectre was basically full-build at the 15-minute mark. Talon secured their win in dominating fashion.
Talon advance to face Team Liquid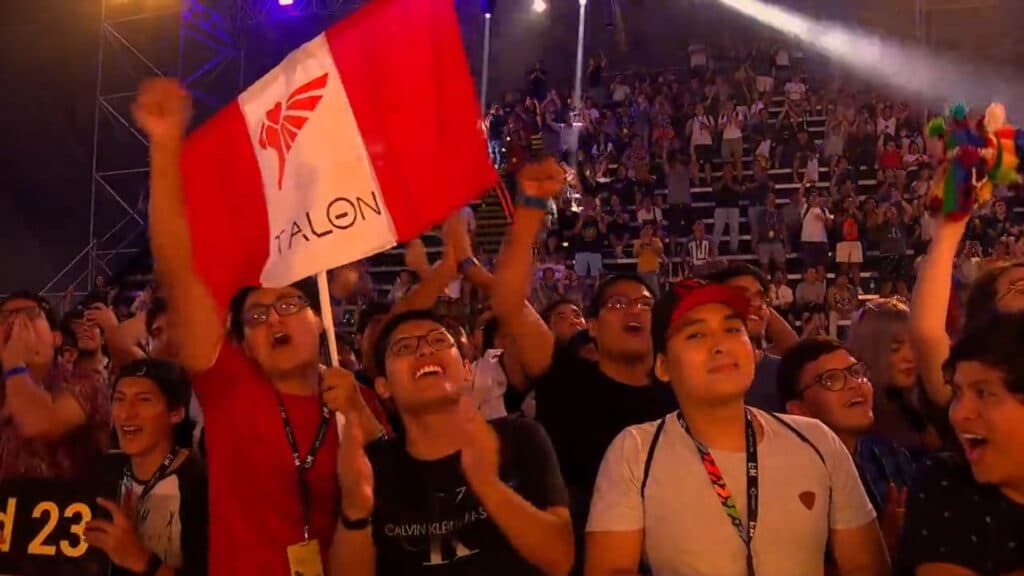 Fans celebrate the Talon victory (Image via 4D Esports)
With the victory Talon now advance to face Team Liquid, who are missing their support player Boxi, due to medical issues. The favorites to win the tournament prior to this, TL looked neutered in their match against Gaimin Gladiators today. Liquid are the only hurdle preventing Talon from reaching the grand finals.