Undefeated Florida beat Gladiators to win OWL Pro-Am West Finals
On the back of incredible Support play the Florida Mayhem went undefeated through the Pro-Am West finals against a flexible Gladiators squad.
The new-look Florida Mayhem fought off a flexible Los Angeles Gladiators squad tonight in the OWL Pro-Am West Finals. Going undefeated throughout the three week event, Florida won over the cinderella Gladiators 4-2 after a long day of equally-long matches. The Mayhem's play throughout the day wasn't flashy, but nonetheless big plays by their stalwart Support line kept Los Angeles and its star tank Dante "Danteh" Cruz in-check.
While it wasn't a "David versus Goliath" encounter, it certainly was one that looked foregone--minus some caveats.
Pro-Am West Finals: Shields up?
The common thread throughout the entire Pro-Am West finals--and the event itself--was that Support play won games. This was no more true than with Florida Mayhem's crackshot Ana player Rupal Zaman. At every turn his Ana was landing key Sleep Darts on Danteh's Winston, rendering the enemy dive tactics inert. When things looked most bleak for Florida was usually when the Support players stepped up.
This included key switches to Brig and Kiriko--turning around to protect one another against the dive. Los Angeles found success in two of the day's six maps, with impressive adjustments on Esperança and Shambali. It was here that Danteh opened the most cracks for his team, playing Ramattra and Winston while keeping Rupal in check.
While flexibility and Hero swaps were the Gladiator's calling card, it often hurt them as well. Confusing Hero picks also led the Gladiators into self-fulfilling doom. At one point Danteh abandoned all hope and switched to Junker Queen, only to die four times and miss with the Rampage Ultimate.
Tanks win tournaments
While winning seemed to rely on godly Support play it was the Tanks on both teams fighting the silent war. Credit where it's due to Danteh and Mayhem Tank Ham "SOMEONE" Jeong-wan, as both took risks while creating avenues for teammates to make plays. SOMEONE rarely left Winston the entire day. Though, key swaps to Reinhardt not only stymied the Gladiators but gave Florida its own flexibility.
Nobody expected Los Angeles to make it this far--including this reporter--but they did it by weathering storm after storm and switching when the tempo demanded it. Danteh continues to be a jack of all trades. This included giving Florida an absolute fit for a few rounds as Doomfist. It wasn't enough to win the Pro-Am West finals, but it showed the Gladiators should not be ignored in the future.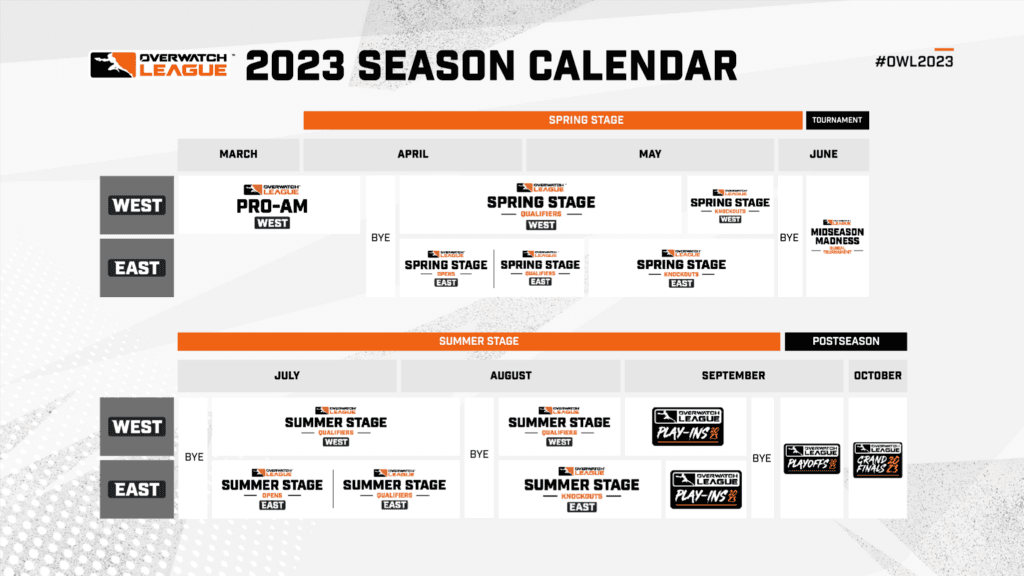 The Overwatch League returns later this month with the start of Spring Stage Qualifiers. Will Florida be able to carry this undefeated momentum forward? Will the likes of Boston, Atlanta, and Houston rebound after being favored so heavily? We'll know more when the East and West Divisions begin play in a few weeks.
Stay tuned to esports.gg for esports news and OWL recaps.