Missed the Group Stage? Worry not, here's a brief guide to all that happened in the Group Stage of Stockholm Major.
The concentrated Group Stage of the ESL One Stockholm Major is finally over. Throughout 4 days of ruthless bloodbaths, we witnessed some upsets and surprises, two heartbreaking eliminations, and a chunk of tiebreakers. For those of you who missed it, we've got you covered.
Here is a brief summary of what happened in the Group Stage of the ESL One Stockholm Major!
Fourteen teams came to the Group Stage, only twelve survived
With no Chinese teams at the event, 14 teams from the rest of the regions battled it out in the Group Stage. These teams were divided into two groups, Group A and Group B – and while most expected Group A to be spicier, it didn't quite end up that way.
As the Group Stage unfolded, some teams were fighting for the Upper Bracket privilege, while some were playing to avoid the painful elimination. Let's take a look at what happened in Group A.
Group A bids goodbye to Evil Geniuses
Before the Group Stage began, OG revealed that its team captain, Misha, and coach, chuvash, weren't able to secure their Visas for the Stockholm Major. Because of that, the two OG family, Ceb and N0tail filled in the shoes of the absent members. Ceb is standing-in for Misha as the position 5, meanwhile, N0tail stands-in as OG's coach.
Tundra Esports was absolutely dominant with only 1 game loss against BetBoom Team. OG had a minor hiccup on the 2nd day with 2 series losses but they bounced back successfully to secure 2nd place. BetBoom Team and T1 delivered impressive performances, exceeding most expectations and secured the Upper Bracket slots.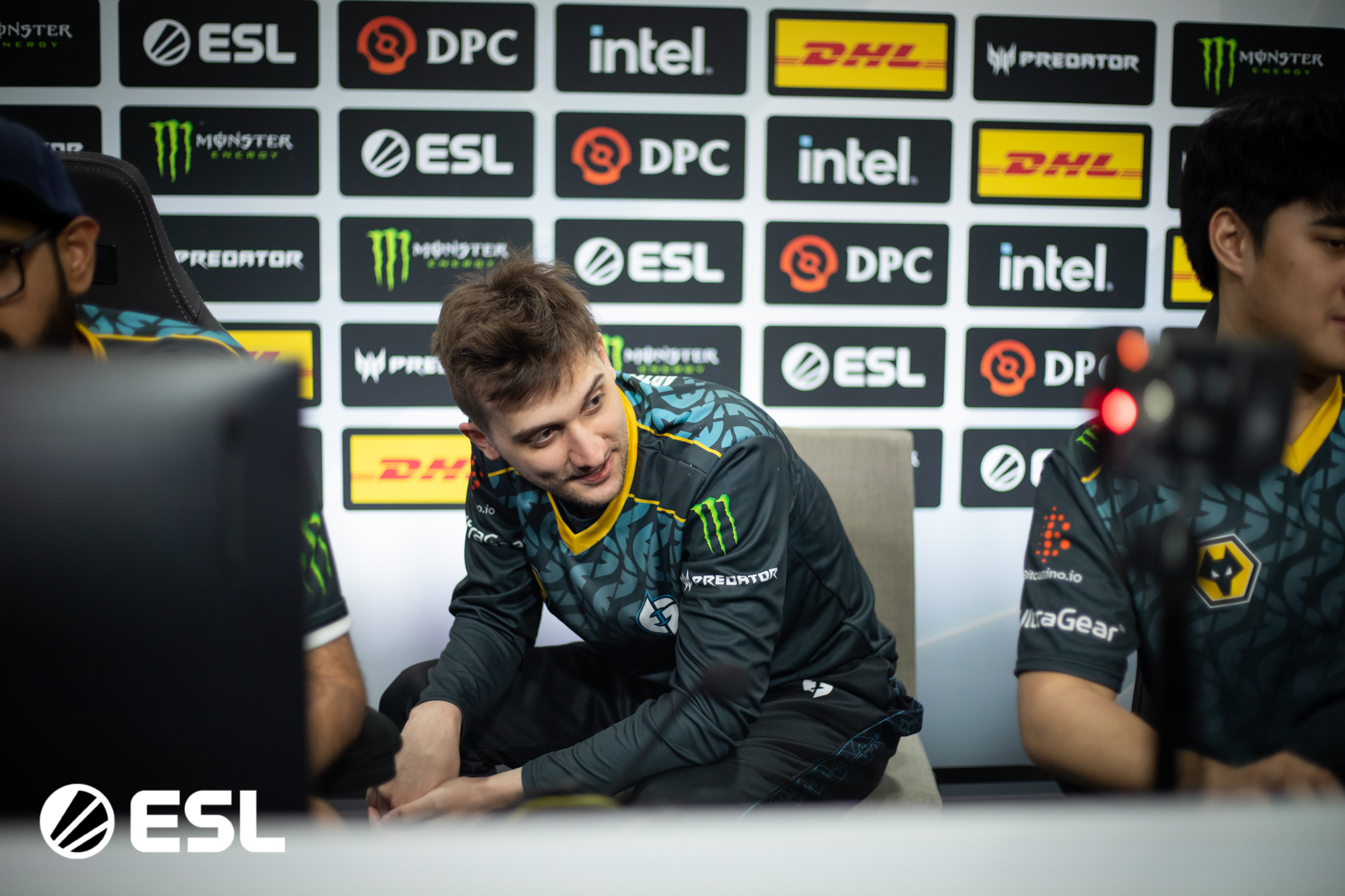 BOOM Esports and beastcoast were on a steady pace with wins and draws but Evil Geniuses was in a poor state throughout the whole phase. From starting out with a 0-4 score, they ended their Group Stage run with 0 wins and only 2 draws. Ultimately, this means EG is out of the Major at last place.
South American Dota 2 surprises Group B
Earlier on, TSM's SabeRLight- tested positive for COVID and Quinn of Quincy Crew came to stand-in for the player. They had a minor shuffle, putting Quinn in the midlane and Bryle in the offlane instead. With a stand-in, TSM performed pretty well, securing 2 draws and a win. On May 14th, 2nd day of the Group Stage, SabeRLight- is cleared to play at the Stockholm Major.
On the first day of Group Stage, Mind Games forfeited its first series due to unavailable players. Three of Mind Games' players still don't have their Visas approved and thus, after this issue wasn't solved on the 2nd day, they were removed from the Stockholm Major. Mind Games also occupied the elimination slot at Group B as all teams earned default wins against Mind Games.
Without the worry of elimination on their backs, Group B teams were squaring off for Upper Bracket slots. South American team, Thunder Awaken surprises everybody with their opening series against Liquid, but the team only secured draws and a loss after.
All teams were stable and secured several wins, draws, and losses. This brought us to a point where a 6-way tiebreaker might have happened. However, after Gaimin Gladiators won against Fnatic 2-0, securing their first place ranking, we settled with a 4-way tiebreaker.
The tiebreaker phase witnessed some interesting, topsy-turvy results. Thunder Awaken completely annihilated all the teams in a brutal BO1, securing the 2nd place behind Gaimin Gladiators. TSM was in a dominant form, only losing to TA and winning the rest. Team Spirit fell to fourth place, only winning against Team Liquid, however in a very convincing performance. The WEU powerhouse, Liquid was in shambles during the tiebreaker day, not grabbing a single win.
The battle begins
With the results of Group Stage finalized, we can finally prepare for the 'real' games. The merciless Playoffs begin today at 17:00 UTC.
What is the Playoffs bracket for the Stockholm Major?
We have Tundra Esports, Team Spirit, Thunder Awaken, BetBoom Team, OG, TSM, Gaimin Gladiators, and T1 at the Upper Bracket.
Meanwhile, the Lower Bracket teams; beastcoast, Team Liquid, BOOM Esports, and Fnatic will be waiting.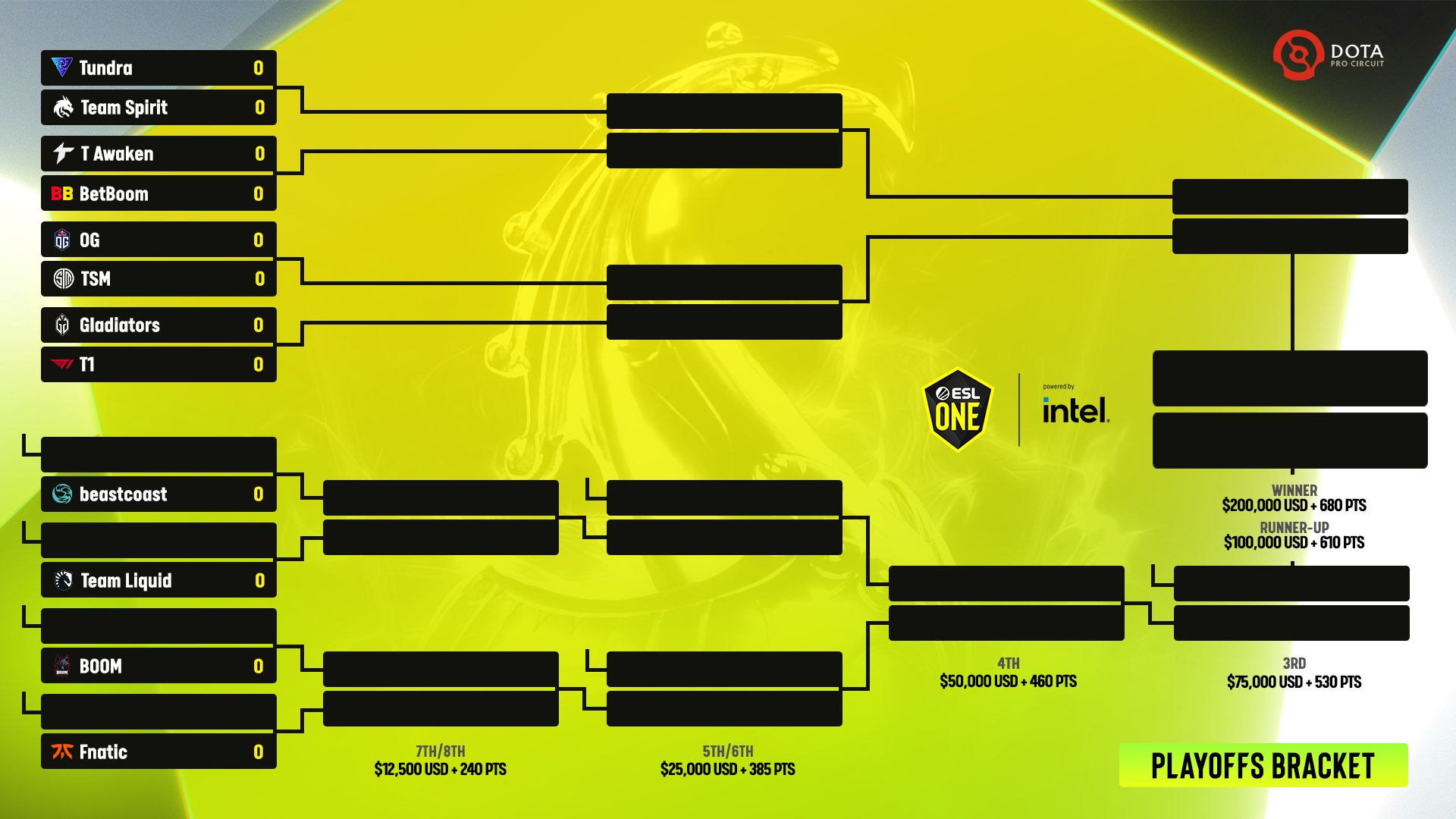 For a full schedule and results of the Stockholm Major, you can visit our page here.
You can also refer to the ESL One Stockholm Major Liquipedia page here.
Stay tuned to Esports.gg for more Dota 2 news and updates!