Evil Geniuses exits the Stockholm Major at last place after flunking the Group Stage.
The top seed of North America, Evil Geniuses is officially out of the Stockholm Major. The team failed to secure the much-needed win against beastcoast in the Group Stage, earning them a painful elimination.
In Group A of the Stockholm Major Group Stage, Evil Geniuses had a really rough time. The team didn't earn any series wins with only 1 draw and 4 losses. Approaching the last day of Group Stage, EG must not drop a single game to beastcoast, which was its final opponent. The team hanged on after winning the first map, but they eventually lost the next.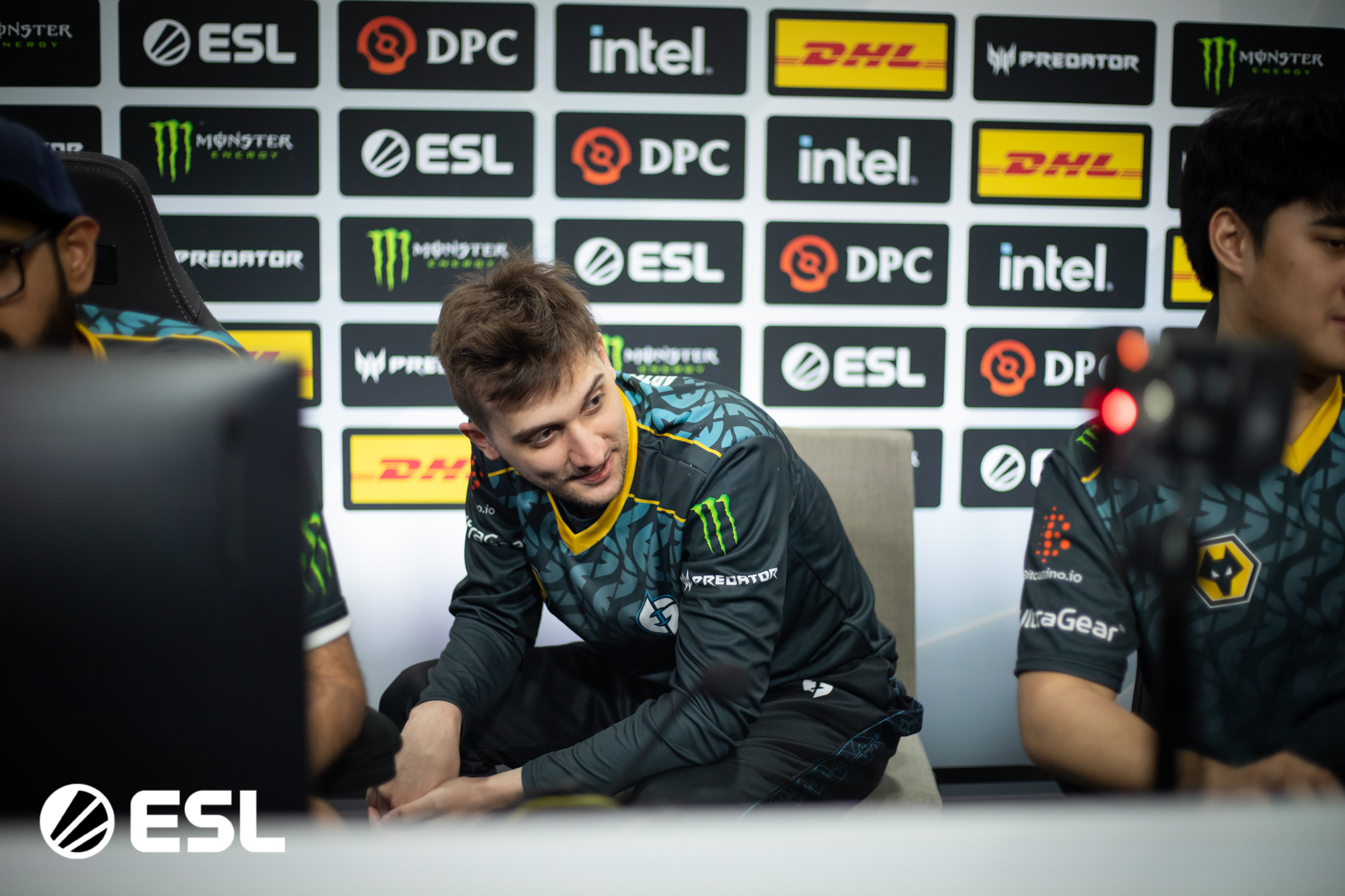 It is quite bizarre to see household names such as Arteezy, Jerax, and Abed facing an early exit from such a significant event. However, this elimination isn't quite surprising. Evil Geniuses didn't look too great the past season, but it did have impressive moments. From a rocky performance earlier in the season to winning the North American DPC, EG proved that its flame is still alive.
Nevertheless, today is not for Evil Geniuses. The team exits the Stockholm Major alongside Mind Games who was removed from the tournament due to Visa issues. Both teams placed last among 14 teams, bringing home no prize money and DPC points.
Evil Geniuses had a hard time before the Stockholm Major
In the goodbye interview, Tsunami talked to Evil Geniuses' team captain, Jerax. In regards to how they approached the tournament, Jerax stated that EG had some hurdles along their journey.
"We had a very difficult time, even before DPC, not just gameplay but a lot of.. I would say, migrating to a country seems to be a very difficult task because we have a very international roster and there's some political stuff getting in the way as well. What hurts me the most this season is some of the players haven't had rest really. They couldn't come to their home countries during the times that we are supposed to have the breaks. We were bootcamping for 7 weeks in total. It's just heartbreaking for me that we have these conditions but we did our best I think, coming here," said Jerax.
It was a very disappointing result, of course we expected better but it is what it is.

Jesse "JerAx Vainikka
With Evil Geniuses out of the Stockholm Major, the tournament moves forward with 12 more teams, whose eyes are all set on the prize. Things are firing up at the Stockholm Major as the bloodbaths of Playoffs approach. 
As for now, the Group Stage is almost over with Group B yet to conclude. There is also a possibility of a 6-way tiebreaker happening which would be a first in history. A long day lies ahead of us but at least for now, no more teams are going to face elimination. The rest of the participants can take a breather and fight for a slot in the Upper Bracket.
The Major is now ongoing with two matches currently live:
Check out the full schedule, results, and standings of the Stockholm Major over here.
Stay tuned to Esports.gg for more Dota 2 news and updates!