The 2023 CSPPA player dates are set for June 12 – July 9, 2023.
On the first of July, the CSPPA announced the player break dates for 2023. The biggest change was that the player break would move before the Major instead of after. However, this decision came as a surprise to a few pros and community members. Ahead of the IEM Cologne 2022 tournament, we asked a few pros their thoughts on the player break and the recent announcement. Here's what they had to say.
One of the issues with the change in dates for the CS: GO player break was the time (or lack thereof) that players could spend with their families, friends and loved ones. However, the player association went ahead with the decision, drawing some reactions from several members of the community.
Astralis Gla1ve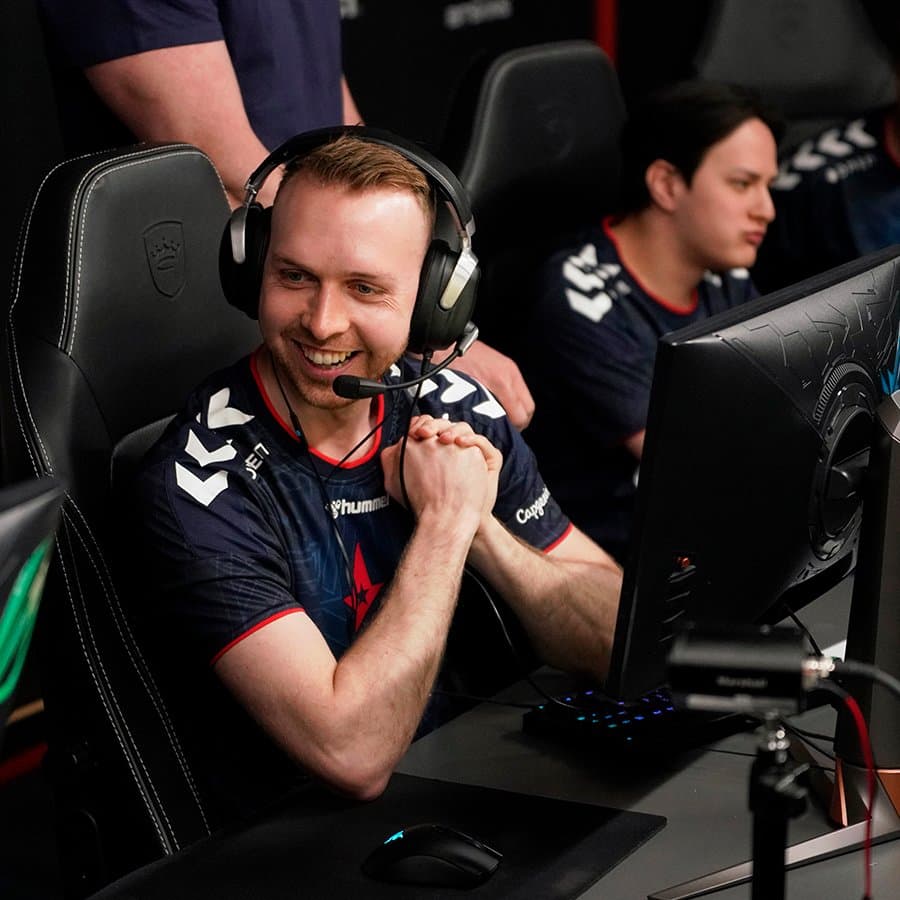 We asked Astralis Glaive his thoughts on the change in the player break dates and whether having the break after the Major affected him in the past.
"It's a long time ago, I don't really know how it affected us after the Majors" Gla1ve said.
The CSPPA's announcement of the player break dates saw some sharp reactions from several community members. G2's General Manager confirmed on Twitter his team was not consulted before making this decision.
"The CSPPA thing was just that they asked people when did they want the date, if they were OK with the new dates. And everyone that actually answered the question was saying Yes. And a lot of people were not agreeing that they should change the dates but they didn't answer the question. So it just got changed, it was a huge mess. And I don't know what is going to happen with that."
Mouz Frozen
The player break is one of the only time that a pro player gets to spend with their family or loved ones. So the reactions to the sudden changes were understandable says Frozen.
"Doesn't affect me but it's reasonable why people are getting mad about it. You are used to something and suddenly it gets taken away. It's the only time you have as a pro player and it you are not able to spend it with the people you love, it can affect you."
Mouz Frozen on the player break dates for 2023.
Heroic CadiaN
Heroic's CadiaN said things were not completely agreed upon even as the CSPPA announced the dates.
"I think our opinion on this subject - it's a bit of a political answer but we don't have much to say. I think the player union can discuss the things internally and it seems like the things were not completely agreed upon before this reveal. We don't have much to say."
BIG Syrson's suggesstions for the CS: GO player break
For BIG's Syrson, the change in dates does not affect him a lot, but he offers some suggestions on the length of the player break.
"Personally for me it's ok to have the break after the Major. I can also understand the others, if they want to go with their family and friends, if they are probably in their country. So it's also OK for me to switch to player break like it is this year for example," Syrson said.
The 26-year-old continued, giving some suggestions on how to improve the implementation of the CS: GO player break.
"What I would go for is a five-week player break. Because tournaments are directly after the player break, because you don't have four weeks of break because you have to start always earlier if you want to perform good.
So maybe you have just three weeks or some teams have two and a half weeks of break. I think that's a hard task for every player and every team. Because if you play generally onto July every tournament, you are getting exhausted really fast. I would go for a five-week break because then you have at least three or maybe even four weeks of break where you can just relax, chill a bit and do something else than CS. And then you can prepare really good for the upcoming tournaments."
I would go for a five-week break because then you have at least three or maybe even four weeks of break where you can just relax, chill a bit and do something else than CS.
Team Vitality: Magisk and apEX
Vitality's apEX, a member of the CSPPA board gave a detailed explanation of what went wrong and how it could be improved.
"The first one is us - The CSPPA," apEX said. "We have a group on Whatsapp where have normally have all the players. We asked this question and unfortunately what is really hard with players is to reach them.
It's really hard to reach the players and make them answer any question. So what happened is the people that are in charge of the CSPPA, they just decided that if it's silence, it's a Yes. And as four people answered, and the rest were silent, it (the decision) was a yes."

His teammate, Magisk thinks it is important to talk about these situations behind the scenes to improve. He explicitly mentions this particular incident is not something where we can blame only the CSPPA and the players are also at fault.
"I think the main thing is that both players and the CSPPA are at fault. I think it's always easy being on social media but I think we should have handled it internally and talked about it before going on social media."
Read more about the Vitality members' thoughts here.
The CSPPA announced the 2023 CS: GO player break dates from June 12 – July 9, 2023. As the teams gear up for the IEM Cologne 2022 Play-ins,