Secrets of Azeroth Day 13: A Curious Orb, Stormshroud Peak
The penultimate Secrets of Azeroth trip will send players to Stormshroud Peak and put together a most curious orb. Ponder that, if you will.
We hope you like climbing, because that peak is a long, long way up.
WoW Secrets of Azeroth: A Curious Orb and Stormshroud Peak
Blah blah, Valdrakken inn, blah blah, pick up quest. You know the drill. Today you'll be heading to the Thaldrazus area Stormshroud Peak for the quest A Curious Orb. If you're wondering where that is, head southeast of the dragon capital and southwest from Tyrhold. Inside three of the caves at this peak are tablets you must reveal with your Torch of Pyrreth, which in turn allow you to click on three mounds of dirty. It turn, these pieces will form our 'Curious Orb', the Orb of Rathmus, which you will turn in back at the inn.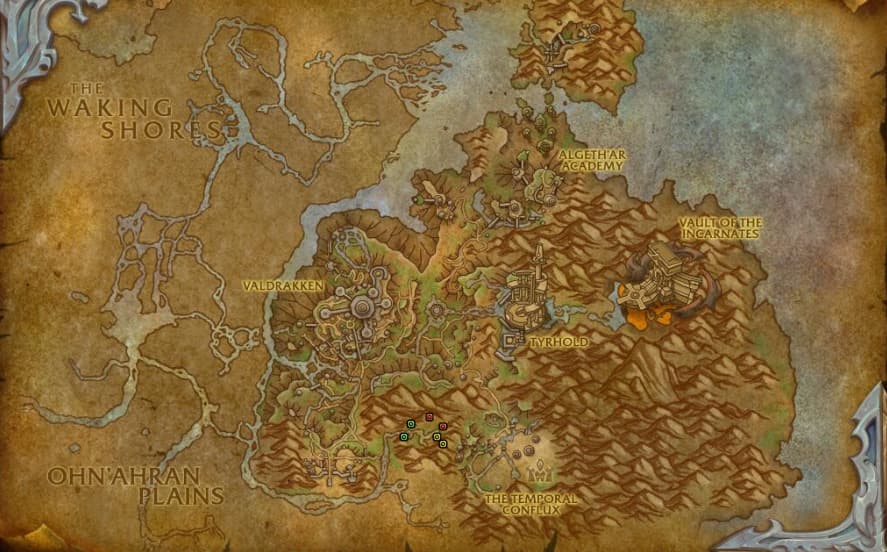 The waypoints for the caves, along with each orb:
Cave 1: /way #2025 50.2 81.0 Tablet 1
/way #2025 49.5 79.7 Orb 1
Cave 2: /way #2025 46.6 77.6 Tablet 2
/way #2025 45.9 79.7 Orb 2
Cave 3: /way #2025 48.7 76.4 Tablet 3
/way #2025 50.2 78.0 Orb 3
Easy! Join is tomorrow for the final Secrets of Azeroth treasure hunt! Where will we go for the final day? Only a dog in a detective hat knows for sure!
Stay tuned to esports.gg for esports news and WoW information.