Fortnite events offer unique experiences for fans of music, gaming and pop culture worldwide. Here is a look at every Fortnite event in 2022.
Fortnite Battle Royale remains atop the proverbial video game food chain despite its age. Released in 2017–the Epic Games-developed title took the world by storm. Its innovative building mechanic set it apart from other games in the Battle Royale subgenre. As a result, Epic Games capitalized on the game's popularity, launching countless collaborations and stunning in-game Fortnite events.
Fans have witnessed everything from the Marshmello concert to the memorable Final Showdown, where a monster battled a robot way back in Chapter 1 Season 9. Epic utilizes these experiences to build anticipation while sparking interest in those who have perhaps moved on from Fortnite. The year 2022 is no different; several Fortnite events have occurred, and today we are looking at every single one.
New Year's Eve 2022 Fortnite Event
The first Fortnite event in 2022 revolved around the actual New Year's Celebration. During the event, players could see and hear in-game fireworks every hour leading up to midnight.
While not a new concept, there's consistency in what Fortnite and Epic Games offer every year from December 31 into January 1. Furthermore, players could suit up with a 2022-themed emote, back bling and glider to celebrate the event.
Soundwave Series: Tones & I
In late January, Fortnite collaborated with Australian pop singer Tones and I. A winner of four ARIA Music Awards–Tones and I inked a deal to kick off the inaugural Sounwave Series in-game musical concert series in 2022. The concert began on January 21 and ran multiple times for 72 hours while featuring many of the artist's hit songs.
Moreover, players who queued into the event could complete in-game quests to earn XP and free cosmetics. Tones and I also received a nod in the Item Shop with the Dance Monkey Icon Series emote.
Fortnite x NBA 75
Fortnite's ongoing collaboration with the National Basketball Association (NBA) dates back almost one full year. The two party's agreed to bring all 32 NBA teams into the game with various skins and customizable uniform options, amongst many other cosmetic items. Ahead of the 2022 NBA All-Star Game, Fortnite struck another deal with the North American basketball league to celebrate its 75th anniversary.
Fortnite x NBA 75, while not technically an in-game event, introduced a slew of new cosmetics players could purchase through the Item Shop. The collaboration also included a complete NBA overhaul of Fortnite's Creative Hub. Participants could shoot hoops, explore a basketball-themed terrain and vote for one of three iconic NBA player celebrations to become an emote.
Fortnite event with Uncharted
Fortnite x Uncharted
In February, Fortnite announced a crossover with Uncharted partly to promote the feature-length film based on the game series. Therefore, players had the opportunity to purchase and play as Nathan Drake and Chloe Frazer. The two characters joined Fortnite's Video Game Legend Series, but that was not all.
Epic Games unvaulted the treasure map item and re-branded it to Drake's Map. The map only appeared in-game for the last few weeks of Chapter 3 Season 1. Still, the Fortnite x Uncharted collaboration event extended into Battle Royale mode and revived a fan-favorite item.
Celebrating Women in Fortnite
Fortnite celebrates women for International Women's Day
The month of March in Fortnite brought a celebration of women in honor of International Women's Day. On March 7, Epic Games announced a collection of women-related cosmetics items that players could unlock for free via the Item Shop until March 14.
This in-game celebration also included a Creative Hub designed by dummblond, featuring islands from women creators. Lastly, the Celebrating Women event included a slight nod in-game with a heart-shaped moon. Perhaps Epic will make this a recurring celebration each year.
Zero Build Mode Fortnite Event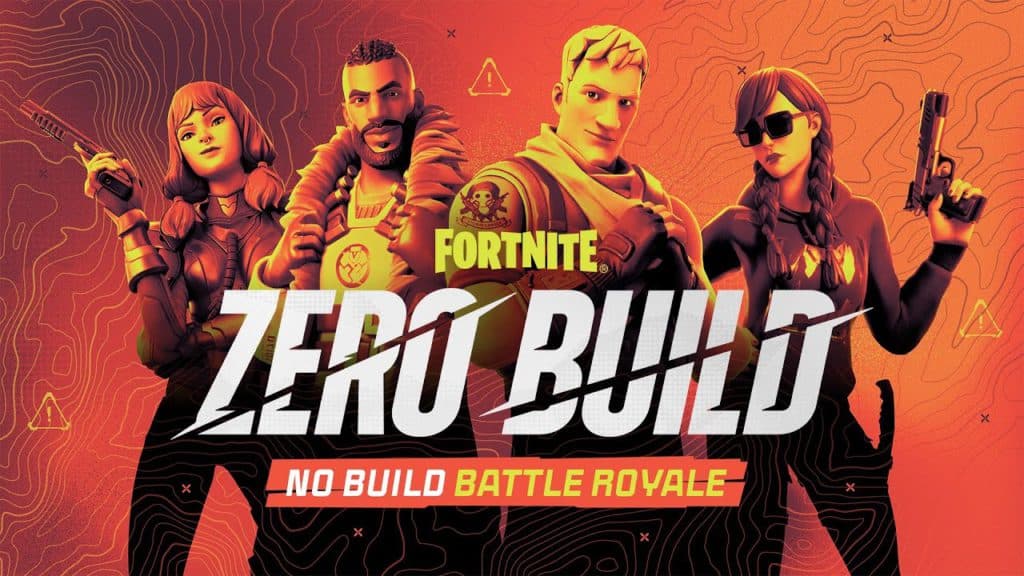 Fortnite Zero Build Mode
Not many fans expected Epic Games to remove Fortnite's innovative building mechanic. Sure enough, the developers did just that to open Chapter 3 Season 2 in March of 2022. It was a bold move that ultimately paid off as players embraced a new way to experience Fortnite Battle Royale.
The no-building period only lasted a few days. Subsequently, Epic Games announced a permanent mode following the overwhelming feedback. Dubbed Zero Build, players could now enjoy Fortnite without the relatively complicated building component.
Zero Build is perhaps the most well-received event in recent history. Not only did the general fan base love this approach to Fortnite, but also Twitch streamers helped skyrocket the game's viewership numbers.
Soundwave Series: Emicida
The second iteration of Fortnite's Soundwave Series took place in late April when Epic Games collaborated with Brazilian artist Emicida. Like the Tones & I concert, fans were taken on a visual and musical journey through the rapper's life and rise to stardom.
Beyond the performance itself, players could earn XP and unlock a free Emicida spray during the Fortnite event. The Emicida Fortnite event lasted four days and is merely the latest in a long line of planned Soundwave Series concerts.
Star Wars Day 2022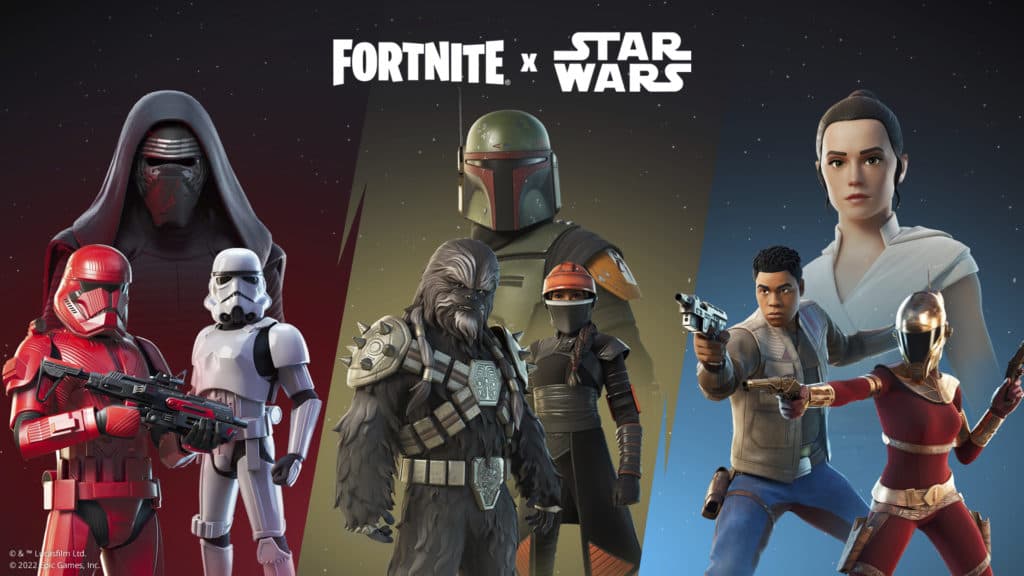 Fortnite x Star Wars
Fortnite and the iconic Star Wars franchise built a relationship back in 2019 that has stood the test of time. What started as a one-off collaboration ahead of Star Wars Episode IX has blossomed into a recurring crossover. The third fully-fledged Star Wars stint occurred in Chapter 3 Season 2, to celebrate Star Wars Day.
The reignited partnership brought Lightsabers, E-11 Blasters, and Star Wars cosmetics back to Fortnite. Moreover, Epic Games launched in-game quests, Stormtrooper NPCs, and an easy-to-miss Star Destroyer Easter egg overhead.
Fornite Chapter 3 Season 2 conclusion event
The Collider POI in Fortnite
Epic has started planting the seeds for a cinematic Fortnite event to round out Chapter 3 Season 2. While not much is apparent, a new "Collider" POI emerged following patch v20.40. Furthermore, the in-game lobby screen recently changed to include an image of the Mecha from Chapter 1 Season 9's "The Final Showdown."
There's something on the horizon with Chapter 3 Season 2 coming to an end around June 4. Thus, we'll keep an eye out for more news and updates leading up to the new season and other Fortnite events in 2022.