The Top 3 teams for the ONE Esports Singapore Major have been decided. How will it all play out? We think we have a pretty good idea.
After a day filled with "Grand Finals Tier" Dota 2, Invictus Gaming (IG) joins Evil Geniuses (EG) and PSG.LGD tomorrow, in the final day of the playoffs. This comes after IG managed a huge 2-0 upset against tournament favourites Team Secret. We take a look at the contenders vying for the DPC League Major title, and make some predictions on how the Singapore Major Finale will play out.
Evil Geniuses - 3rd place officially now impossible, top 2 only
With the North American hopefuls in the upper bracket, they literally cannot place 3rd, to the disappointment of many fans.
Memes aside, this new iteration of EG has cruised through the upper bracket, winning all 3 of their matches handily. The addition of veteran offlaner Daryl "iceiceice" Koh Pei Xiang, and their flawless performance so far, puts them in prime position to take the title.
EG's success largely comes from their solid drafting courtesy of captain Tal "Fly" Aizik and coach Sam "Bulba" Sosale. It's also worth noting that even in the one game they dropped against PSG.LGD today, we haven't seen Abed "Abed" Yusop actually have a bad game. All attempts at shutting him down - even picking direct lane counters, don't seem to stop Abed from doing his thing.
Of course, EG's position 4 player, Andreas "Cr1t-" Nielsen, also plays a critical part in securing Abed's early game. Picking strong roaming heroes like Cr1t's signature Earth Spirit and tournament favourite Tusk allow him to easily rotate to mid, and get the Abed snowball rolling.
So far, EG hasn't strayed from their strategies from the NA DPC League, perhaps also due to their limited matches. Overall, EG just doesn't seem as affected by the meta developed within this Major, and seem to be finding success playing on their own terms.
Invictus Gaming - The Top Chinese Contenders
Despite dropping to the lower bracket after a prior 2-0 loss to EG, they reminded everyone how they became the Chinese top seed in the first place. Within the matches today, they not only eliminated Team Secret, but also ended Thunder Predator's Cinderella Story run.
Similarly to EG, IG relies heavily on their star mid laner Zhou "Emo" Yi, and veteran position 4 Hu "kaka" Liangzhi. The two are pivotal in making plays to open up the map for their team.
Where they seem to fall short though is their carry, Jin "flyfly" Zhiyi. When Emo is shut down, flyfly just can't seem to carry the game in the same way Artour "Arteezy" Babaev can.
That aside, the team is without doubt still a serious contender. Even this late in the competition, IG showed that they still have some tricks up their sleeve prepared.
IG pulled out a surprise core Io pick for Emo in Game 1 vs Secret, despite mentioning in an interview that no one on their team plays it. They then proceeded to completely crush the European powerhouse with it.
If IG can secure a decent start to their lanes early on, they have a real chance at giving the other 2 teams a run for their money in the Singapore Major finale.
PSG.LGD - The Long Road From Wildcards
On the contrary to the other 2 teams in the finals, PSG.LGD have been fighting since the start of the tournament in the Wild Cards. They've played a total of 32 games, which puts them at a disadvantage as they've revealed more of their strategies. With that said, they're riding a strong momentum going into the finals, and sometimes, that's all you need (CC: Thunder Predator).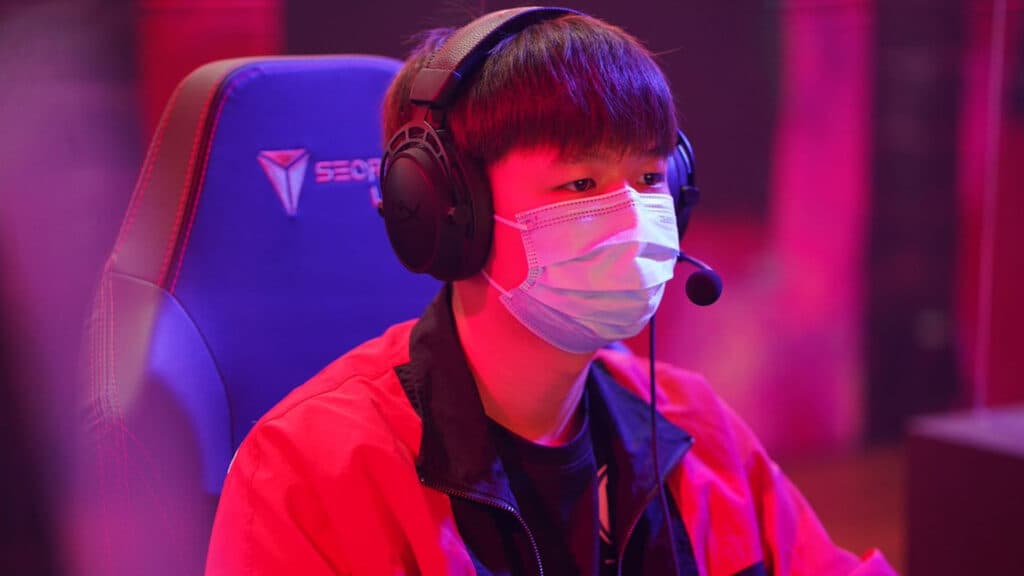 Cheng "NothingToSay" Jin Xiang
Another standout performer is position 4 player Zhao "XinQ" Zixing. XinQ has played a total of 11 unique heroes throughout the major so far, with stellar performances across the board.
Although PSG.LGD finished 4th in the CN DPC League, they look on par with the other two teams in the finals, and could easily take the belt as well.
Our Predictions for the Singapore Major Finale
The outcome of the final matches will largely be determined in the draft. The 3 teams have shown that they can execute, but in the semi-finals and finals, it'll be all about adapting.
Lower Bracket prediction: PSG.LGD vs Invictus Gaming
This semi-final match determines which Chinese team will represent their region against NA's finest. The two teams have not faced off since the CN DPC League, but when they did, it was IG that came out on top.
In all of IG's matches thus far, they've put Kaka on a backline spellcasting position 4. The only exception was 1 game of Phoenix against Thunder Predator that they won anyway. This is where PSG.LGD has a huge advantage. They can ban out heroes or even deny pick Kaka's heroes - namely Lion and Shadow Shaman, as XinQ plays those heroes well too.
As both teams have core Io players, it's unlikely that we will see the hero in go through the first ban phase. This gives a draft advantage to PSG.LGD as well, and they will likely use it to close out Emo's options. In the case where Emo opts for a more carry-oriented mid laner like his signature Morphling, PSG.LGD is more than capable of punishing greed, as we've seen time and time again this Major.
"Overall, as long as PSG.LGD can keep Emo down, it's unlikely that flyfly will be able to put the team on his back."
Our prediction is that PSG.LGD will beat IG using the draft advantage and what they've learned through their long run so far and take the series 2-1.
Grand Finals prediction: Evil Geniuses vs PSG.LGD
The final showdown between EG and PSG.LGD is likely to go to EG, unless PSG.LGD catches them off guard in the Singapore Major finale.
There's a number of ways PSG.LGD can do this, and once again, it will be through the draft. The PSG.LGD have the Core Io advantage, as Arteezy has yet to show it (if he even does play it).
Another solid hero that PSG.LGD can take advantage of is Death Prophet, who can be flexed between mid, offlane and support. For EG's case, it's not really an Abed hero, so it'll be a strong flex pick that PSG.LGD can use to throw EG off.
Finally, perhaps once again due to number of games played, Cr1t- has solely picked up more initiating and ganking style position 4s. As mentioned above, XinQ can play that style well too. PSG.lGD can look to deny Cr1t his heroes and pressure EG in the draft that way. Ultimately though, with BuLba at the helm, EG has looked good on paper going into their games just off picks alone.
Our prediction is that EG will be our first DPC Major champions, and take it over PSG.LGD 3-1. We think the Chinese team may be able to pull out one game by surprising EG, but it's likely that EG has studied all of their matches thus far, and will mostly be prepared for whatever PSG.LGD can bring. The Singapore Major Finale should be one to remember.