Holiday break is soon over and DPC is set to resume! Here is a quick recap and highlight of teams that might make it to the next Major.
The holiday season is almost over and teams will soon be back in action for the Dota Pro Circuit (DPC). We are already into the 3rd-4th week of the regional leagues – which means the Winter Tour Major is just around the corner. AND that also means the lineup for 2022's first Major is starting to come into view.
In case you're wondering – which teams are the possible Major attendees? Which teams from Division I would likely be relegated?
Fret not, here is a quick DPC recap plus highlights of potential Major attendees and also possible relegations.
China begins after a long delay
Major slot: 4
While all the regions began the regional leagues from the end of November 2021, China's DPC was on hold for a month. Valve postponed the event because some of their players couldn't make it back home from Romania due to COVID-19 travel restrictions.
The event finally kick-started on January 3. On the first day, EHOME managed to win over Phoenix 2-0 while powerhouse PSG.LGD secured a win against Aster 2-1.
More matches have yet to be played for us to see the stronger teams of the season. It'll be interesting to see if previous top dogs like PSG.LGD and Aster could maintain their dominance. The new Royal Never Give Up, which is the 2018-PSG.LGD-reincarnated will also be fun to spectate.
Here are China's current standings:
DPC Recap: North America
Major slot: 2
The NA scene has grown quite interesting the past couple of weeks.
It's not really surprising to see TI teams, Quincy Crew and Undying on top of the ranking with both teams not dropping a single series so far. Looking at their dominant form, they are likely to represent NA to the Major.
The interesting bit is that 'NA's top-dog' Evil Geniuses is struggling throughout the league. The fresh roster is now 2 series down after upsets from Black N Yellow and Wildcard Gaming. This result ties EG in the middle with Wildcard Gaming and 4 Zoomers. It's not entirely impossible for the three teams but considering their points are quite significantly behind, it's hard to hope. 
The Upper Division is also simply too much for simply TOOBASED, as they sit at the bottom of the ranking with a 0-4 scoreline. Things are also not looking good for Arkosh Gaming and Black N Yellow, as both teams could possibly face relegation to the lower division.
Here are NA's current standings:
Possible Major contenders: Quincy Crew and Undying
DPC Recap: South America
Major slot: 2
SA sees familiar names on top, with Thunder Predator leading the rank and beastcoast following close. Both TI teams are on a winning streak and if they maintain their momentum, their Major slots are certainly a guarantee.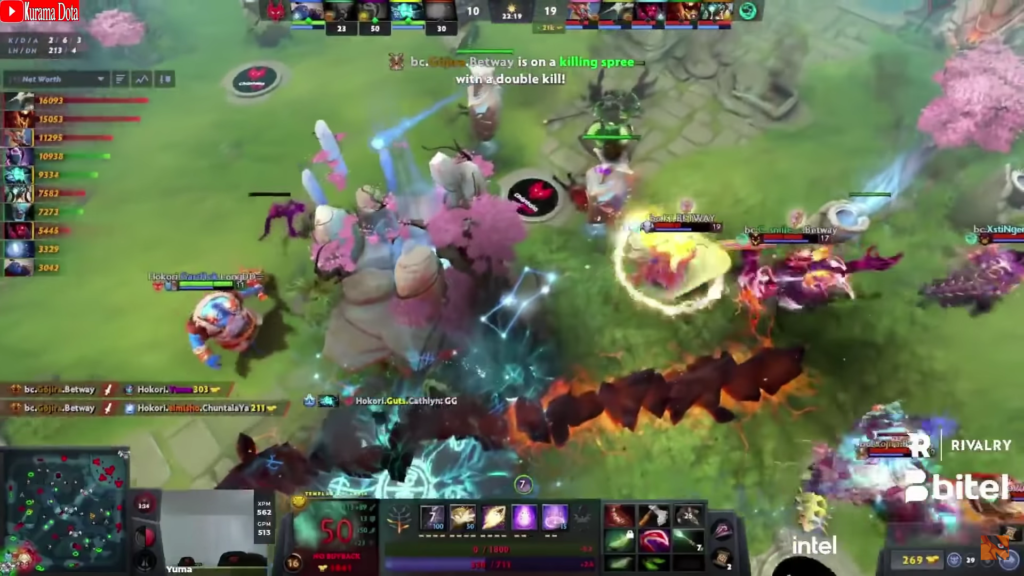 The rest of SA's Division I have dropped a series or two and in the case of SG e-sports, they're facing a total disaster. The TI10 attendee, now with a completely new roster is facing a losing streak throughout DPC and sits at the bottom place.
Here are SA's current standings:
Possible Major contenders: Thunder Predator and beastcoast
DPC Recap: Western Europe
Major slot: 4
As can be expected from a division full of powerhouses, the state of WEU is topsy turvvy.
The new Liquid roster is so far undefeated with a score of 5-0 and sitting on top of the placings, they are guaranteed a slot in the Major. OG's young lineup and Team Tickles (former Vikin.gg) is also performing beyond expectations, sitting close behind Team Liquid.
Tundra Esports, despite their dominant form during previous third-party tournaments, sits in the middle of the ranking. With a current scoreline of 5-4, Tundra is one step ahead of Team Secret, who had struggled to find their footing with their new star-studded lineup. Secret had dropped 3 series against OG, Nigma Galaxy, and Liquid, which means their chances to go to the Major is now very slim. But between the two teams, Tundra have shown more consistency in their performances while Secret have been.. unpredictable. Thus, Tundra would perhaps grab the 4th WEU slot.
Coolguys have lost all their matches so far, pushing them to the bottom of the ranks – an almost guaranteed relegation. NGX suffered losses throughout the start but then managed to clinch a victory against Team Secret. Alliance is on the same route, having lost all of their matches so far except for a victory against Coolguys.
Both NGX and Alliance secured the same score, and their next few matches will determine who will sit in the red zone together with Coolguys.
Here are WEU's current standings:
Possible Major contenders: Team Liquid, OG, Team Tickles, Tundra
"Insania's the glue that makes our team work, regardless of how good the other players are"- Team Liquid Blitz
DPC Recap: Eastern Europe
Major slot: 3
So far, the EEU region is looking pretty mild.
Both Team Spirit and HellRaisers are on a winning streak but have only played 3 series so far. This puts them behind PuckChamp, who had played 5 series and scored 4-1.
Post-TI Virtus.Pro had an unsteady beginning to the DPC after changes to its roster. With a score of 2-2, it sits in the middle with NAVI. AS Monaco Gambit is struggling with only one victory – while Team Empire and Team Unique suffer a losing streak.
As of now, things are looking good for Spirit and HellRaisers, while PuckChamp should not risk more losses to stay on top. Virtus.Pro and NAVI still could recover but only if the top 3 of the rankings flunk the next few rounds.
On the other hand, Team Unique and Team Empire might face relegation the next season.
Team Unique suffers technical defeat in EEU DPC for changing their team name!?
Here are EEU's current standings:
Possible Major contenders: PuckChamp, Team Spirit, HellRaisers
DPC Recap: Southeast Asia
Major slot: 3
The SEA region plays out the way most probably expected, except some powerhouse names seem to flop after the roster shuffle season.
BOOM Esports' new roster looks formidable as they swoop through the DPC undefeated so far. TI team, T1 have only played and won 2 series but their performance is spectacular enough to place them among the possible Major attendees.
While the two teams are likely to stay on top, teams like SMG, Execration, Motivate.Trust Gaming, and Fnatic would have to fight for their lives for a slot to the Major. But based on their performances in the DPC so far, SMG is likely to come out on top and secure the 3rd slot.
TNC and OB.Neon had a disappointing wave of games, failing to grab any wins. Both teams seem to struggle with their new lineups which would likely result in demotion by the end of the season.
Here are SEA's current standings:
Possible Major contenders: BOOM Esports, T1, SMG
Dota is back in action!
The DPC will resume by January 5, except for the China region which already started on January 3. Some of the hottest matches on the radar that you should keep an eye on are:
T1 vs OB.Neon – January 5
Alliance vs Nigma Galaxy – January 5
Invictus Gaming vs Royal Never Give Up – January 4
Quincy Crew vs Undying – January 8
OG vs Team Tickles – January 8
Team Spirit vs NAVI – January 9
PSG.LGD vs Vici Gaming – January 9
Here are where you can find each regional leagues' official English broadcasts:
Stay tuned to esports.gg for more Dota 2 news and updates!