NYSL become only team to win more than one CDL event this season
NYSL got that nut. They beat FaZe to secure their second chip of the season.
NYSL won the last Major of the Call of Duty League season in Toronto on Sunday. They took down the impervious Atlanta FaZe to secure their second title of the season.
In winning the event, the New York Subliners completed one of the craziest lower-bracket runs in recent memory. They were down after losing to Toronto Ultra in WR1 and then made the long run all the way to Map 7 in the Grand Final.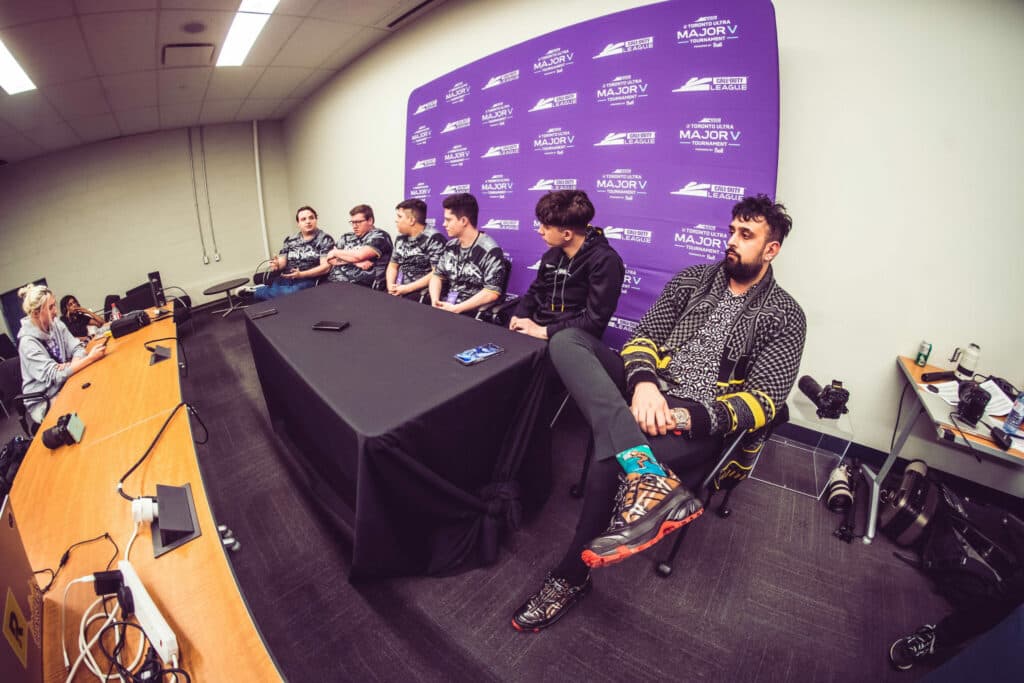 NYSL became the first team this year to win two events. Photo via Toronto Ultra/Stephen Kazumi.
NYSL won the first event of this season and have now won the last before Champs. No other team have won more than one event during the 2023 campaign. This, according to Preston "Priestahh" Greiner, has given the team another lease of confidence heading into the biggest event of the year.
"The Major win is huge for us," Priestahh told esports.gg. "We have a lot of confidence going into Champs. Champs is the main thing. We all feel the same way.
"After winning the Major we're all excited but we know that it's not the big one yet. We're not too excited yet, that's the main thing that we are looking at. You can probably see it in all of us. That was a grind man. I'm drained."
Photo via Toronto Ultra/Stephen Kazumi.
Priestahh dropped three kills in one map during the Grand Final but managed to keep his head and stay cool to help his team to win.
NYSL came back from LR1 to GF
It takes a special team to be able to grind themselves all the way from LR1 to the Grand Final of an event. NYSL showed grit and determination all the way through and even vanquished hometown Toronto Ultra on their way to the title.
Being able to quickly shake off a loss and return with a clear mind is a really important aspect for Championship-chasing teams. NYSL showed exactly that and it proves how far they have come this season. Paco "HyDra" Rusiewiez helped his team roll with the punches at Major 5.
Photo via Toronto Ultra/Stephen Kazumi.
"After we lost, the first thing I said to my team was not to even look at the VOD," HyDra told us. I told them to come back the next day and bring different vibes. We choked the control and we should have won.
"S**t is always going to happen and they played good CoD in that first day. From then to the end, I was just playing. I didn't say anything, I was not calling out. Between games I like – 'what are they saying to me?', I was asking the referee to hurry up and start the game."
---
Related content:
---
NYSL have been determined to improve their teamwork heading into the event in the 6ix. Safe to say it paid off for them.
"The big thing was our teamwork," HyDra added. "We have been working on it and in practice we have been focusing on our teamwork and rotating and getting ahead. I don't think there were issues but we were all being too selfless."
NYSL take down FaZe in the Grand Final
Atlanta FaZe took NYSL all the way to Map 7 in the Grand Final in Toronto. It was the first time this entire season that a series has gone to the last map in a GF. The turning point in the final was Map 5. FaZe went 5-2 up on El Asilo SnD and looked to be on their way to forcing series-point.
The map was won by Matt "KiSMET" Tinsley's ability to call the shots on the fly. Most teams keep a structure when playing Search and Destroy but in the moment he was able to dictate things. It gave NYSL the extra boost in order to take the map and find the momentum to win the series.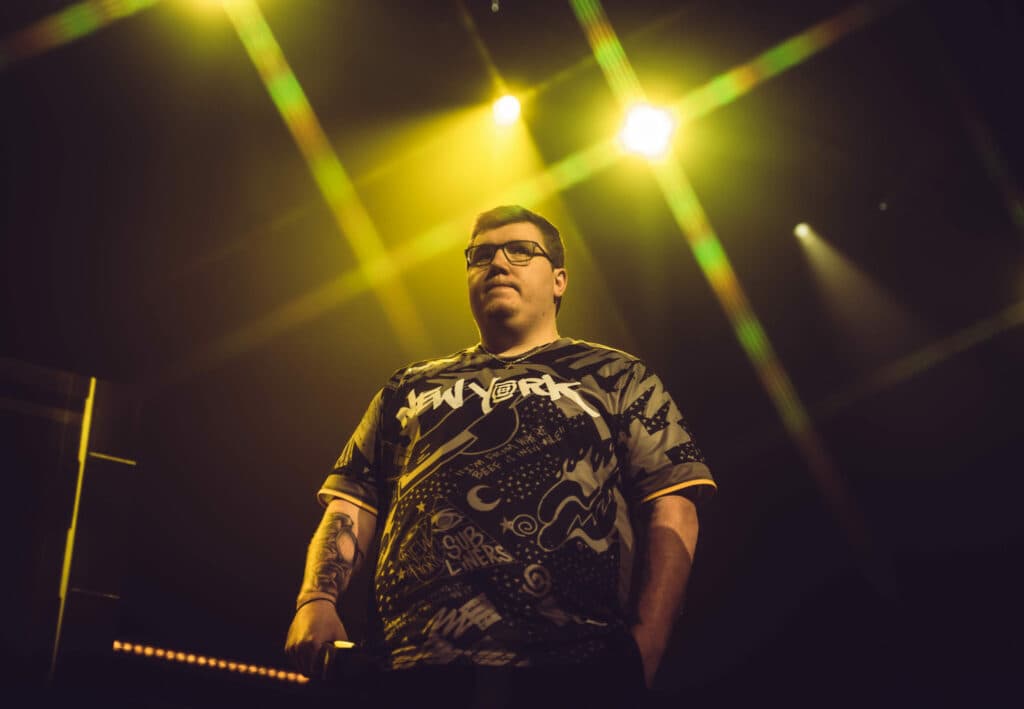 KiSMET made the plays happen for NYSL to take map five against FaZe. Photo via Toronto Ultra/Stephen Kazumi.
"It felt insane," KiSMET told esports.gg. "We were talking about it. It was very unknown what was actually going on in that map. We figured out the small adjustments and exactly how to beat them.
"It was super on the fly and we don't usually play like that. They trusted me with changing up things based on what FaZe were doing and we just clutched up. The end was just perfect. I couldn't have asked for anything better."
NYSL used the momentum from map five in order to carry themselves through in Game 7. FaZe are notoriously incredible at SnD but NYSL took all three of them in the Grand Final in Toronto.
HyDra for MVP?
HyDra has quickly emerged as a candidate for the regular season MVP award in the CDL. He has been the best player on the only team to win more than one event.
NYSL had a big support in Toronto. With their home Major being cancelled and this one closest to NY, it made perfect sense. Photo via Toronto Ultra/Stephen Kazumi
NYSL coach Javed "DREAL" Ehsan was full of praise for the young French phenom, on the same weekend that three of his compatriots came away with the Toronto Open win. He says that HyDra might just be the greatest player that he's worked with.
"Paco's the most talented player I've ever seen," DREAL told us. "This is the analogy that I use with him: When I watch him, I think that it looks so easy that I think I am going to do this, I spawn in and then Jesus Christ, my left thumb just does not move like that. He's so fluid with his centring and how he moves so that it looks that easy."
Ready to run it back for Champs
The coaching team at NYSL have done an excellent job in getting the team ready for anything that comes up. They looked like a regimented unit in Toronto. That bodes incredibly well for the CDL Championship event that will take place in Vegas in two weeks' time.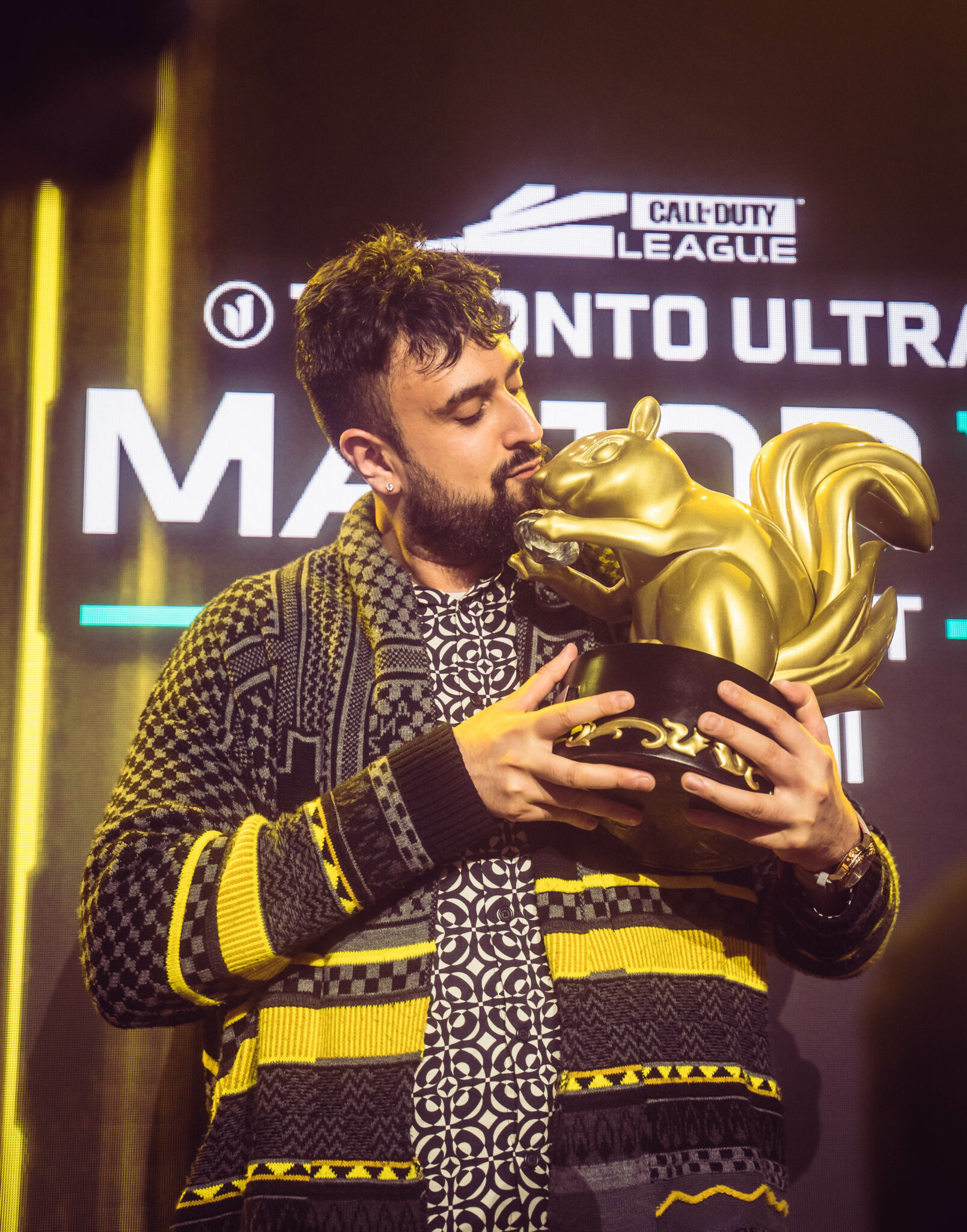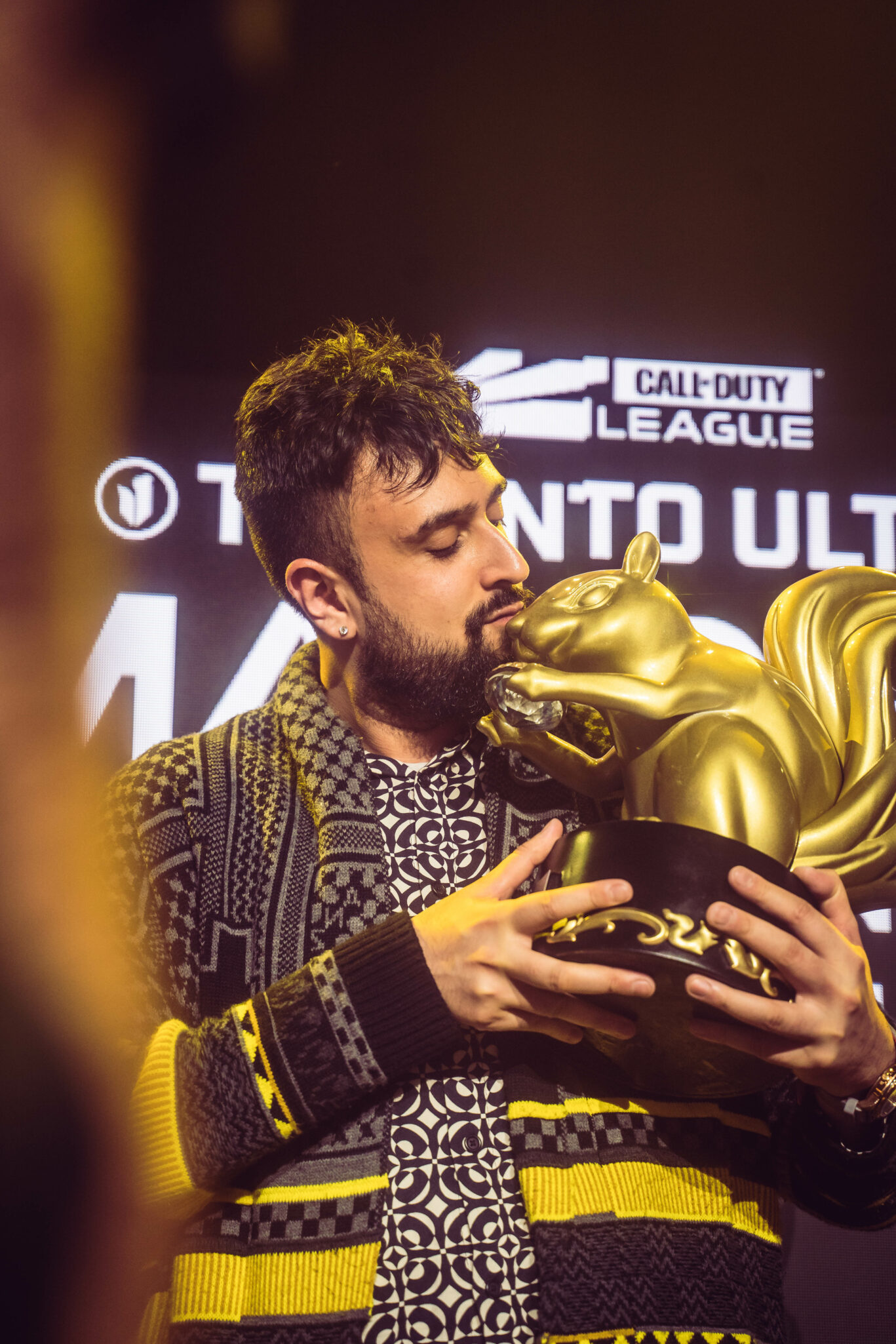 "Going into this event we have worked on our map pool," DREAL added. "The swagger that we had at Major 1 is back with how strong we know our map pool is. We won this tournament, not today, but with our process leading up to this. It's tiring for me and I'm not even playing so I can't imagine how hard it is for these guys."
Troy "Sender" Michaels has also played more than a part in NYSL's success. He has added an extra dynamic and confidence to the coaching staff.
"We looked way too good to lose to most of the teams here," he told us. "It's all based on the genuine trust that we have together as a team. We only got better as the tournament progressed.
"The most important thing is that it was just the best reps that we could get going into champs. It's just there to refine all of the stuff that we have been working on.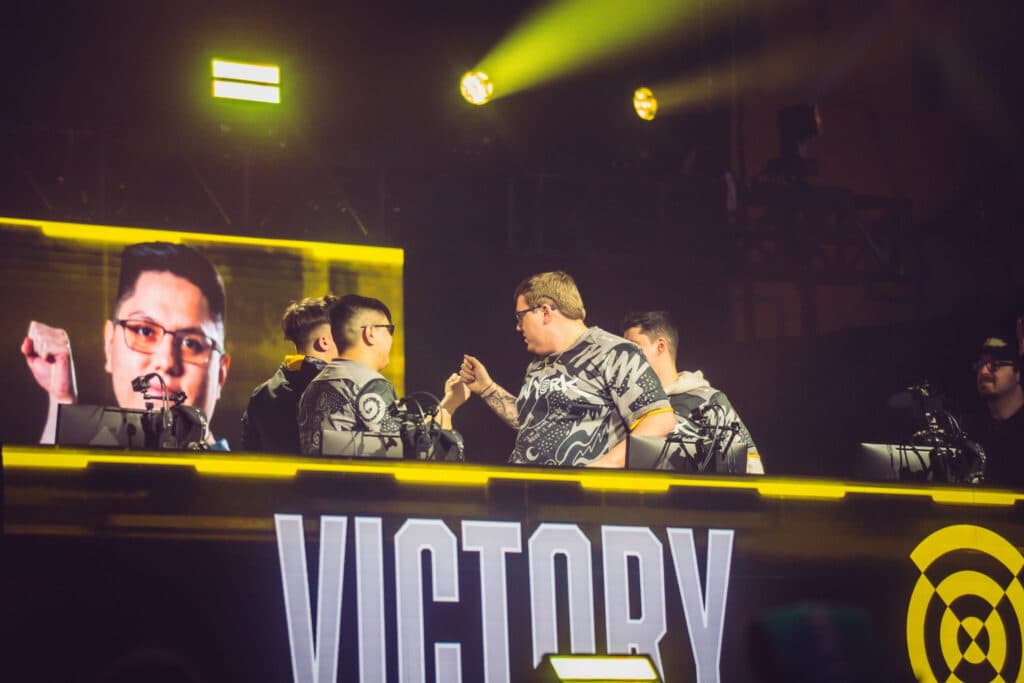 Photo via Toronto Ultra/Stephen Kazumi.
"It's the best we have looking going into a tournament this year preparation-wise. We have all been super confident and as long as we stay super tight and composed then we can beat anybody."
NYSL will play against Minnesota ROKKR in WR1 at Champs, one of the teams that they beat on their way to the Major 5 crown in Toronto.