Team Heretics to partner for Miami CDL franchise with a full Spanish team
¡Vamos! A Spanish team is coming back to the CDL.
Spanish organisation Team Heretics are joining the Call of Duty League. The organization will partner with the Florida Mutineers franchise to rebrand and give fresh life to its CDL team. The team will become the Miami Heretics, according to new trademark filings from the owners of the Mutineers organisation, EsportsGo.
Heretics have a huge history in competitive Call of Duty. They were regulars in the old Call of Duty World League in Black Ops 4 and is a staple name to fans outside of the United States. The filing made on April 17 of this year details the uses of the brand on various merchandise, hardware, and clothing.
The Twitter handle for the new team was also claimed in April. Twitter handle MiamiHeretics has no profile picture or tweets, leading to the assumption that it is dormant for a reason.
Miami Heretics will be in the Call of Duty League from the start of the 2023/24 season.
The new Miami Heretics team
Heretics have had talks at times this season with Call of Duty Challengers teams. Alejandro "Lucky" Serrano and Juan "JurNii" Munoz were almost picked up by the team after the Boston Major event alongside their teammates at the time.
Even then, it was outlined that Heretics were looking to be part of the CDL franchise list.
Lucky will be part of the new Heretics team, according to Esports.gg sources.
Esports.gg sources say that the new team will become an entire Spanish roster. Heretics are a Spanish-based organisation, so the move to take on a whole team of Spanish players made complete sense.
In fact, the Heretics organisation have only had one player in Call of Duty history who wasn't Spanish. That was Italian Ronaldo "Wartex" Lavado during Black Ops 4.
Planned Miami Heretics roster:
Javier "Vikul" Milagro
Eric "EriKBooM" Ferrer
Alejandro "Lucky" Lopez
Juan "JurNii" Munoz
Adrian "Mettalz" Serrano
Marcelo "Noel" Souza (Coach)
Jorge "MethodZ" Brancells (Coach)
Our sources say that the team will begin with Vikul taking up the substitute position.
Lucky, Mettalz, JurNii and MethodZ have all got previous experience with the Heretics organisation.
Lucky and JurNii were even teaming on the very first Heretics team in Call of Duty, all the way back during the Black Ops 3 season in 2016. They won several local Spanish LAN events together and have played with each other a lot over the years.
Lucky, JurNii, Mettalz and now coach MethodZ were all also on the last Heretics team in the Call of Duty World League. They finished T16 at Champs in Black Ops 4 after consistent T8 finishes that season.
What have they done this season?
Other than Vikul, the entire new team has been playing in European Challengers this season. JurNii and Lucky are currently teaming with former London Royal Raven Joey "Gismo" Owen and former Splyce player Stephen "Vortex" Allan.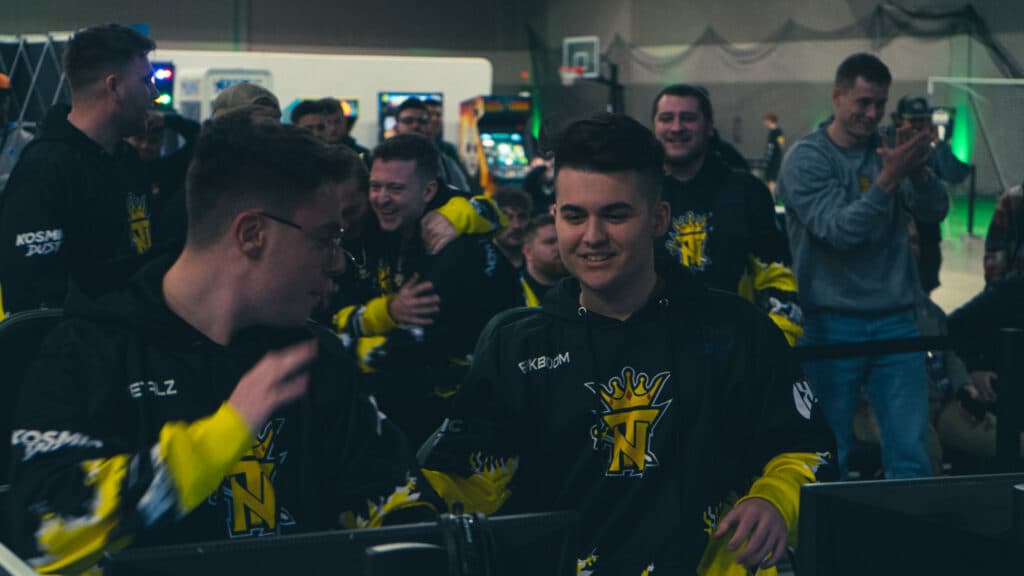 EriKBooM and Mettalz celebrating with each other after winning the Texas Open.
EriKBooM and Mettalz won the Texas Open LAN event at Major 3, becoming two members of the first European team to win a Challengers LAN event since 2020. They have been with Challengers org Team Notorious all year and are arguably on the most successful team in Challengers.
Vikul has been in and out of the Florida Mutineers starting roster this season. After having an incredible Vanguard season on the Toronto Ultra Academy NA team, Vikul has become one of the most-loved personalities in the league.
How will Heretics do in the league?
Many Call of Duty fans have an incredibly strong bias towards NA talent. Chances are some fans will write off the Spanish team before seeing them play.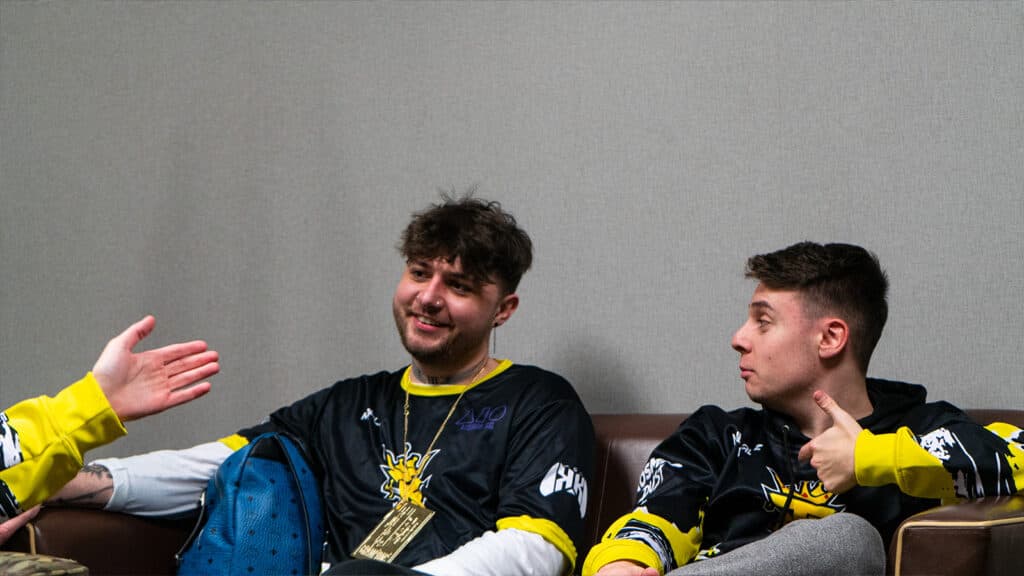 Mettalz with teammate Maple after winning the Texas Open.
Spanish teams have always played a big part in the Challengers community in Europe. They have an incredibly passionate fanbase, with fans loving their teams with an incredible amount of zeal.
After all, a full Spanish roster including JurNii and Lucky took Toronto Ultra to last map at the Pro-Am--at the first Major of the MW2 season. Don't write them off before they get a chance to show what they are made of.