Cloud9 dominated in the Knights $10k invitational. We rounded up the action, and caught a few words with Zachmazer and StayNaughty from the winning team.
The Knights Carnage Cup featured 40 of the very best Apex Legends teams in North America, with a few guests from Europe. Split over 2 days, with a semi-final and then a final, this was an extremely competitive tournament. Teams competed for a share of a $10,000 prize pool. Cloud9 secured victory with an impressive performance, and Verhulst clashed with his old teammates on ESA.
NRG, SSG notable semi final casualties
Saturday's semi-finals saw some notable casualties, namely in-form NRG and Spacestation Gaming. NRG fans in particular were left wondering what exactly went wrong. They only managed to earn 5 points across the 6 semi-final games. However, it appears that in the absence of Sweet (who was replaced by Senoxe of Sentinels) the make shift NRG team decided to play on Controller. This is not their usual input and clearly reveals a less than serious frame of mind.
Cloud9 reach new heights with a new composition
It was Cloud9 who soared above the competition in the final, securing 1st place and a healthy $6000. Using a new composition of Valk, Bloodhound, Gibraltar they consistently secured high kill totals and high placements on the way to a decisive victory. Knights, TSM and ESA also posted strong scores.
Knights Carnage Cup top 5:
Cloud9 – 80
Knights – 60
TSMFTX – 53
ESA – 51
Estral – 45
Check out the Knights Carnage Cup standings.
Read Also:
Verhulst shows ESA what they are missing
New TSM recruit Verhulst showed ESA exactly the quality of player they are losing in finals games 2 and 4.
Verhulst showed no mercy when taking on his former teammates and his replacement, Knoqd. This impressive solo effort helped TSM achieve a full reset. This meant that they then went on to secure a top 3 finish in the game.
The two teams met again in Game 4, with a similar outcome. TSM fans will be pleased to see Verhulst stepping into the shoes of Snip3down and already posting impressive performances with his new team.
Cloud9 taking confidence from impressive victory
We had the chance to speak to Zachmazer and StayNaughty of Cloud9 after the tournament.
They put their success down to a good mental attitude and the new legend composition that they are pioneering. By deploying Albralelie on Valkyrie, the Cloud9 roster hope to recreate the unbelievable gameplay that Albralelie was able to produce on Pathfinder at the start of his Apex career.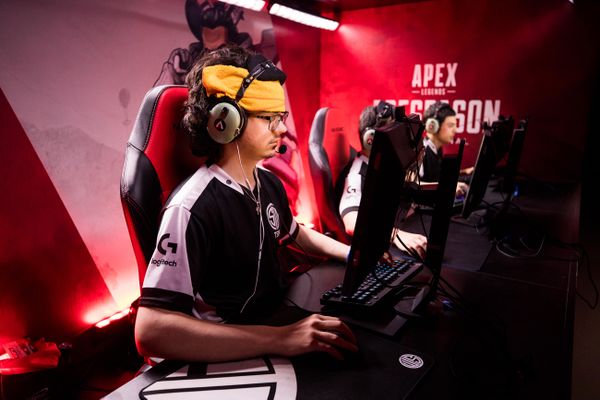 We play our best when I show up, I am comfortable on Bloodhound … using Alb on Valk brings out the best in him, just like when he was on Pathfinder.

StayNaughty
Contested drop "an annoyance"
Despite being contested at Climatizer, which Zach and Naughty described as 'an annoyance', the C9 duo said that it did not affect their overall gameplay.
Zach pointed out that they even were afforded some extra luck, running up on Complexity in Survey and cleanly eliminating them. Only looting half of Climatizer meant they rotated faster than usual.
"When we are confident there is no competition for us, that doesn't happen consistently enough yet"

Zachmazer
In particular, both Zach and Naughty felt that the high quality lobby meant that they can view this win with a lot of pride, and that their successes and game plan will be applicable to the weekends Pro League action.
This tournament was one of the highest quality tournaments we have ever played, it is only really comparable to the Apex Legends Championships … so yes this gives us a lot of confidence going into the weekends Pro League action.

Zachmazer
C9 not worried by copycats
When asked if they were worried that their success today would result in other teams adopting their new legend composition in the final weekend of Pro League; they said while they expected teams such as G2 to use their composition – they are not worried.
Cloud9 are hoping that the limited time left in Pro League means that no other teams can find success with this same formula.
Finale of Pro League approaches
Teams will now focus on the weekend's Pro League action. Almost every team is still fighting for either a spot in LAN, or trying to survive relegation back to the Challenger Circuit.
Both the final two 'game days' of the Pro League will take place in the same weekend. As a result we could see very large shifts in the final standings. It is all to play for.
Will Cloud9 secure their spot at LAN off the back of this strong performance, or will teams such as Knights manage to storm up the table?
Stay tuned to esports.gg for the latest Apex Legends news and updates.