War Games brings five new Limited Time Modes which will add excitement and some spice to normal matches. There are also many new cosmetics in the new update.
Apex Legends 'War Games' event will feature playlist modifiers, a new rewards track and several new challenges. The event also brings a new patch, Apex Legends Season 9, which will have a big impact on the game's meta.
Legends fans will keep a keen eye out for changes to Lifeline. The developers have already hinted at some changes to the support legend, but more details will be available with the new patch. Here's a quick look at the five limited-time game modes that will be a part of Apex Legends War Games event.
New Apex Legends War Games LTMs

There are five new limited-time modes (LTMs) as part of the Apex Legends War Games event. The event kicks off on April 13 and will continue till the 27th.
Second Chance
Each legend receives one free respawn per match. Players retain all their weapons and gear after respawning at their current location. After a short duration, the player goes up high in the air to skydive back in action.
This LTM gives players another chance at the match. Players with Respawn tokens will play more aggressively and take more risks cause of the safety net. It will be interesting to see how this LTM affects the aggression and playstyle in Apex Legends matches.
Ultra Zones
The Ultra Zones LTM will introduce multiple hot zones in a single map. This means players have access to more gold items and epic loot. In addition, Ultra Zones also features Flash Points, which are enormous glowing bubbles. These bubbles replenish players' HP and shields when they stand inside the Flash Points.
More loot means players have to hunt less for resources. The Flash Points also replenish players' HP and shields and so there is bound to be more action and more excitement in normal games. The Flash Points are a returning feature from a Season 6 LTM.
Auto Banners
Auto Banners LTM runs from April 19 t0 the 21st. Apex Legends players don't need to loot their squadmates' death boxes to retrieve their banner cards. In the Auto Banners LTM, the banner cards are automatically retrieved as long as the player heads straight to the respawn beacon. This mode will also feature more Mobile Respawn Beacons.

Killing Time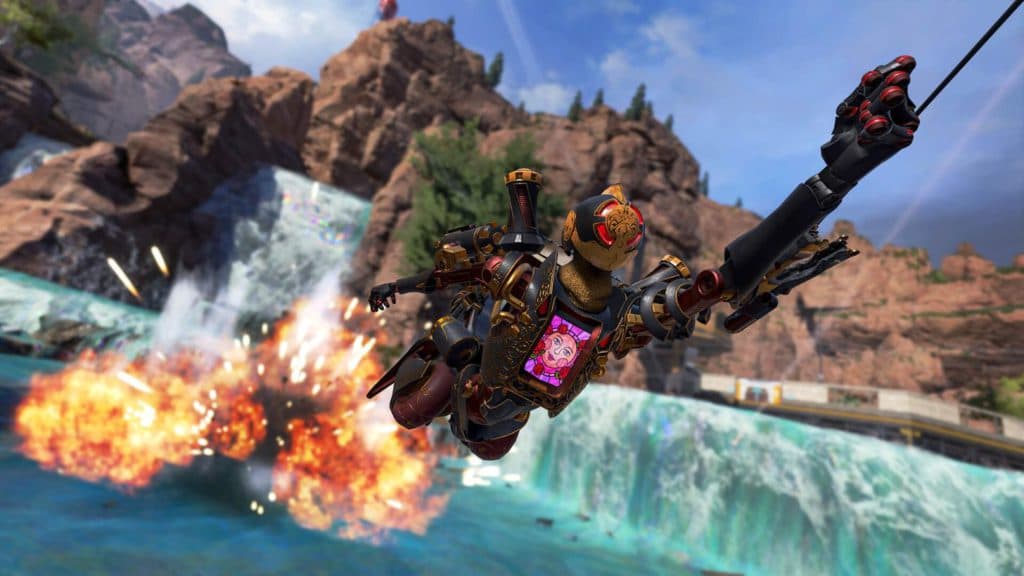 There's no shortage of armor regeneration in the armor Regen LTM. But the Killing Time LTM has a dire shortage of time. Image Credit:
Electronic Arts
.
Killing Time's LTM name might just be misleading, cause players don't have any time to kill in this mode. Every time a Legend falls, the round time reduces adding pressure on the remaining players. Players should constantly check the round timer and ring in this modifier, cause it can easily crawl upon you.
The race to the finish is bound to change playstyles. Players will always be moving towards better positioning in order to compensate for the shorter clock and faster ring zone. And in all this chaos, they still have to contend with other players doing the same and crossing their paths.
Armor Regen
Every player will have insane armor as part of this LTM. Players' armors regenerate at a rate of 12 points per second. Armors will regenerate after an 8-second delay when a player takes any damage. This number doubles to 16 seconds if the armor is cracked. To provide some semblance of balance, there are no Shield Cells in the loot pool.
Long-drawn battles might be the norm in this LTM. With more shields, opponents will be harder to kill. So if you do not eliminate an enemy quickly enough, there is a good chance the next skirmish might not go your way.
What is the War Games modifier schedule?
Each game mode will be available for a limited time as per the schedule. Players should check out the following timeline to play these exciting game modes.
All modes begin and end during mornings, PT time.
Second Chance: Tuesday, 4/13 – Thursday, 4/15.
Ultra Zones: Thursday, 4/15 – Monday, 4/19.
Auto Banners: Monday, 4/19 – Wednesday, 4/21.
Killing Time: Wednesday, 4/21 – Friday, 4/23.
Armor Regen: Friday, 4/23 – Tuesday, 4/27.
What are the rewards in the War Games event?
Players can earn up to a thousand points per day. The challenges refresh daily and there are many cosmetics and goodies in the event. There are also five unlockable battle pass rewards. Pathfinder, Wraith, Lifeline, Gibby, Mirage, and Bloodhound will get new skins as part of the War Games event.
The War games trailer shows a lifeline without a shield while reviving a teammate, which could be a possible change in the new update. Lifeline has been one of the strongest characters in Apex Legends. The developers have tried to balance the Legend, but have struggled to do so efficiently. It will be interesting to see if the latest changes help balance out the Legend's performance in Apex Legends matches.
The Apex Legends War Games event kicks off on April 13 and will continue till April 27. The new event should also include details of Apex Legends Season 9. Team NRG recently won the ALGS Winter Circuit: North America with a nailbiting finish against TSM and CLG.
Featured Image Credit: Weplay.