What are the current Apex Legends maps in rotation?
Apex Legends has five battle royale maps as of Season 19. However, the Season 18 map rotation only features three maps at once. This allows Respawn to keep things interesting by swapping maps in and out of the game between updates.
Respawn also lock maps away before major reworks and updates, so people are more excited to play a map once it has had a facelift.
With Season 19 now just a few days away we know the official map rotation for Season 19.
Season 19's Map Rotation - Battle Royale
As of October 31st, the map rotation will be updated for Season 19. The following maps will be available in pubs and ranked games.
Apex Legends Season 19 will feature the following maps:
Storm Point
Broken Moon
Olympus
Storm Point is the map getting changes this season, and returns to rotation after a long absence. We will also see Broken Moon and Olympus in the Season 19 map rotation. Expect Worlds Edge and Kings Canyon to feature later in the season.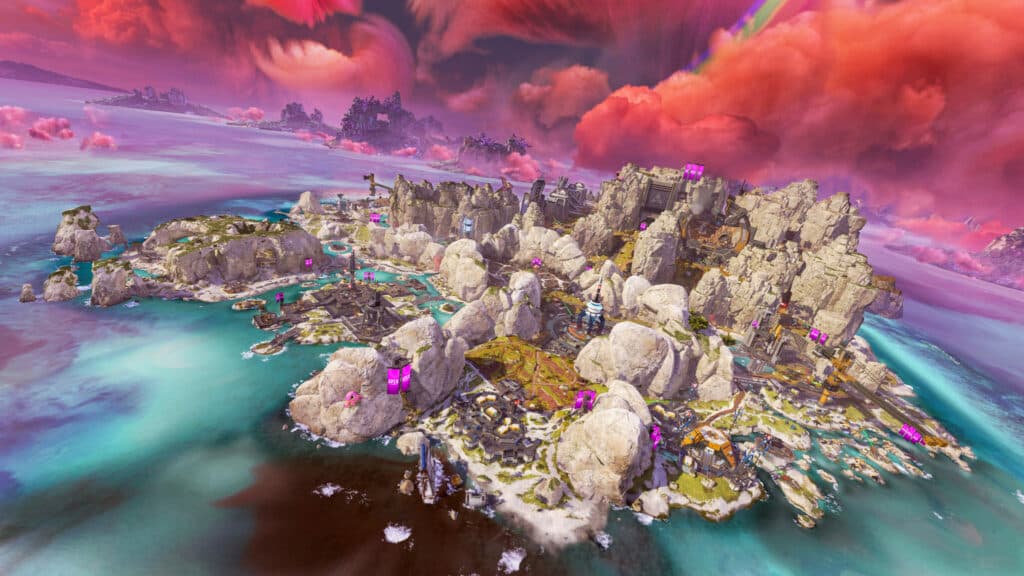 In pubs, the first week of the season will be exclusively Storm Point. This will allow players to explore the changes that Season 19 brings.
Current Mixtape Map rotation
There is also several maps in rotation for the Mixtape playlist, which features both sections of Battle Royale maps and some old Arenas maps.
Control Maps
Olympus: Hammond Labs
Storm Point: Barometer
Broken Moon: Production Yard
Team Deathmatch Maps
Olympus: Phase Runner
Storm Point: Zeus Station
Phase Runner
Gun Run maps
Broken Moon: The Core
Olympus: Estates
Storm Point: Wattson's Pylon
The next change to the Apex Legends map rotation is not set to come until the Season 19 mid season patch.
---