The "Awakening" Collection Event for Apex Legends is here and it brings with it, a plethora of new skins and Valkyrie's fancy new heirloom.
When it comes to Apex Legends cosmetics, Heirlooms are every player's aspiration. When a new heirloom drops, a few players simply throw their wallets at the game and spend an exorbitant sum to unlock it. Most players will grind through the game's free Apex packs and Battle Passes to unlock an heirloom for their favorite legend in the game.
A new Apex Heirloom enters the game
With the launch of Apex Legends season 13, the developers revealed that after a certain point, every player will receive a guaranteed set of heirloom shards. This has invigorated long-time players into continuing their grind for the ever-evasive heirloom set.
The mid-season Awakening Collection Event for Apex Legends season 13 is set to release soon. The event brings Valkyrie's heirloom along with a few exciting cosmetics. It's been a while since they've launched fresh cosmetics into the store.
Several of the skins from the Awakening event look quite interesting too. Along with these cosmetics, the event brings in a host of changes including a nice Lifeline buff. You can read about these changes on our patch breakdown.
The Largest Heirloom in Apex Legends: Valkyrie's Suzaku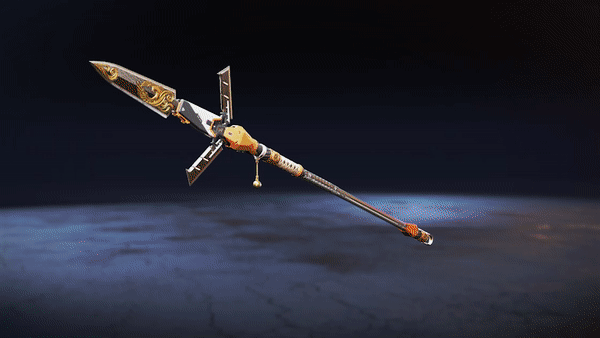 Source: EA
Valkyrie's heirloom is called "The Suzaku". It sounds like a Japanese name but the heirloom itself is essentially is a spear that Valkyries used in Norse Mythology. It has retractable blades at the pommel. The heirloom's animations are pretty cool and there are a few of them.
Valkyrie's heirloom The Suzaku is the largest heirloom in the game, with Revenant's scythe coming close in terms of size. It'll be quite interesting to see how Valkyrie interacts with the heirloom while in flight.
New Cosmetics
Image Source: EA
There are quite a few legend skins that will be obtainable during the Awakening Collection Event. Legendary skins for Ash, Fuse, Rampart and Loba in particular look quite exciting. Each of these skins adds an interesting theme-based aesthetic to their respective legends. It looks like quite a few players will have their wallets out for them.
Each cosmetic pack you purchase on the store will have a combination of a legend and weapon skin.
Ash - Hemlok
Fuse - Rampage
Rampart - CAR SMG
Horizon - Peacekeeper
Loba - R301
Collection Rewards
Image Source: EA
As with every Apex Legends Collection Event, there's a series of rewards players can earn for free by grinding up to 1600 reward points everyday. These rewards include a Pathfinder, Wingman and Boceck skin, an Apex Pack, custom trackers and a weapon charm. While these rewards may seem underwhelming, the Apex Pack will count towards your total Apex Packs required for the guaranteed heirloom.
Store Offers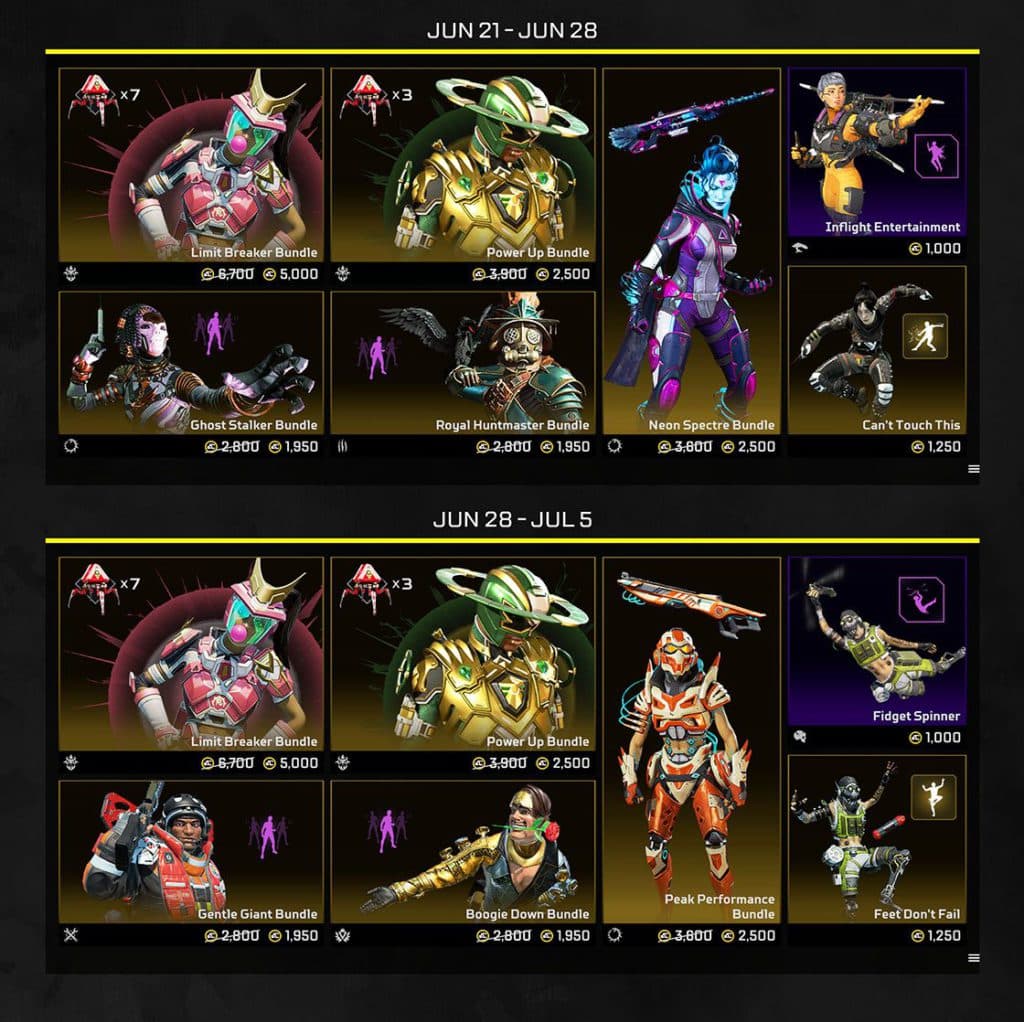 Image Source: EA
The Awakening Collection Event will also bring back a few in-demand skins that were available for a limited time in the past. Players will get the opportunity to buy some elusive sets of cosmetics in case they missed out on them the last time they were on sale. These skins include Lifeline's Ghost Stalker set, Wraith's Neon Spectre set, and Octane's Peak Performance set.