Argenti is an upcoming 5-Star Physical DMG character coming to Honkai Star Rail, who has a CRIT buff and two AOE abilities. Start saving.
MiHoYo has answered calls for another male character and unveiled Argenti, an upcoming 5-Star Physical element character in Honkai Star Rail. The existence of Argenti the "Knight of Beauty" was hinted at during an Occurrence in the Swarm Disaster event. Argenti will be released in version 1.5 coming on November 15.
Argenti kit in Honkai Star Rail
MiHoYo have confirmed Argenti's kit during version 1.5 Special Program. Overall, Argenti can consume Energy to deal additional damage, and his CRIT DMG will stack if he attacks multiple enemies. This means Energy regen and CRIT DMG itemisation will be key to building him. Argenti is on the Path of Erudition.
Argenti about to cast his Skill Justice Hereby Blooms
Skill - Justice Hereby Blooms: AOE Physical DMG to all enemies based on 150% of Argenti's ATK

Ultimate - For in This Garden Supreme Beauty Bestows: Deals AOE Physical DMG. Effects depend on energy consumed. Consuming a small amount of Energy will result in an AOE attack on all enemies. If all Energy is consumed, then his Ultimate changes to Merit Bestowed in "My" Garden, which deals greater DMG to all enemies and one extra instance of DMG to a random enemy.

Talent - Sublime Object: Each of Argenti's abilities restore five energy. Each stack also grants an instance of Self Cultivation, which boosts his CRIT rate up to 8 times.

Technique - Manifesto of Purest Virtue: Stuns a target enemy for eight seconds and deals AOE Physical DMG to all enemies when entering battle. Argenti also regains five energy.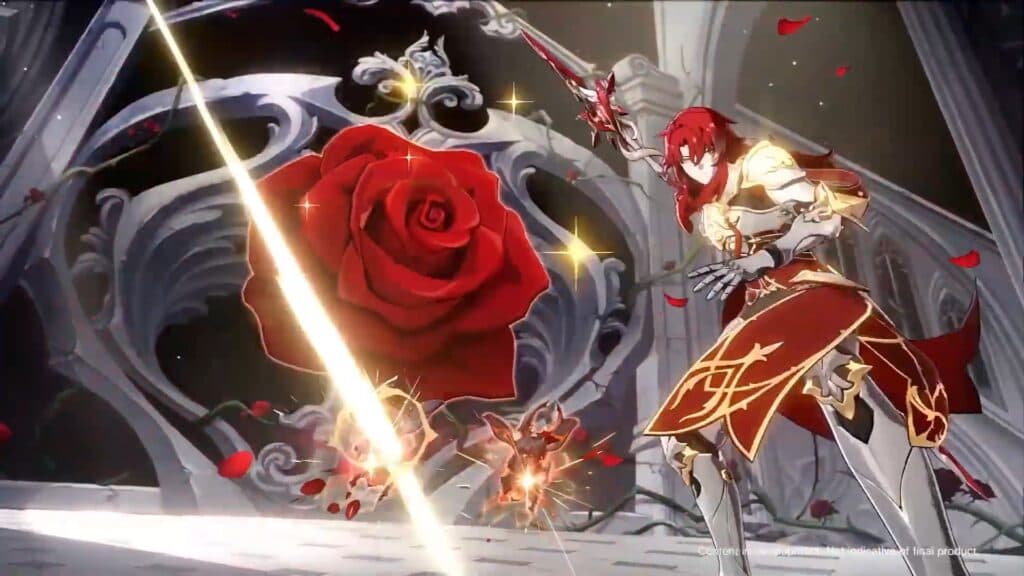 Argenti casting his ultimate in the version 1.5 trailer
Given that Argenti's ultimate in Honkai Star Rail can be buffed based on Energy in store, plus he has two abilities that regain Energy, those Energy relics you've been ignoring might need to be dusted off.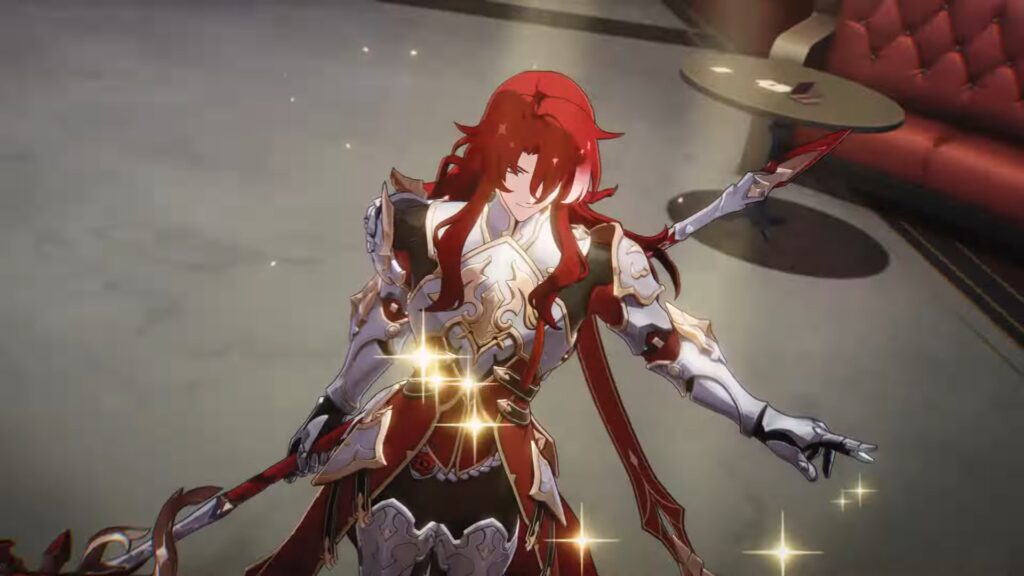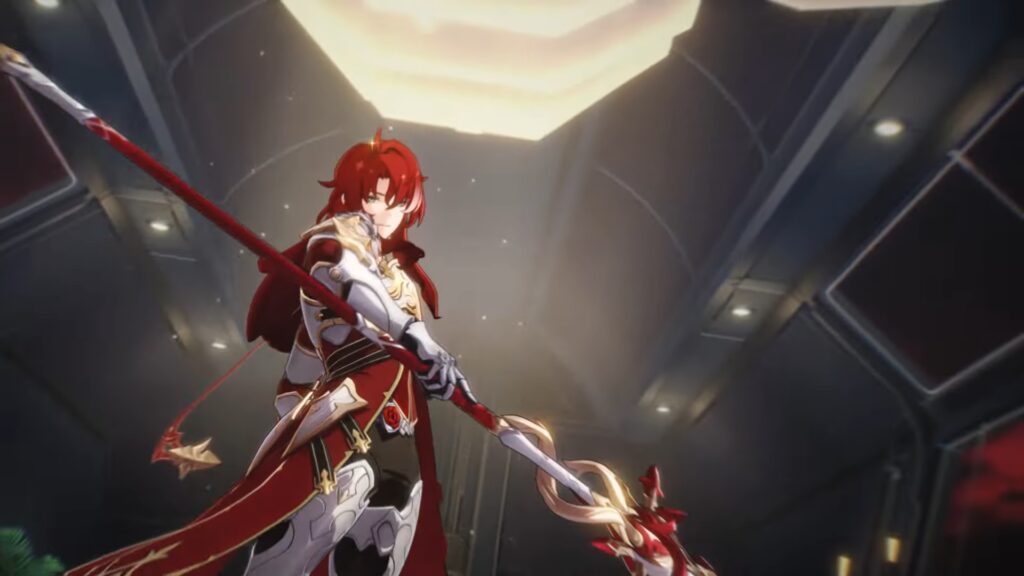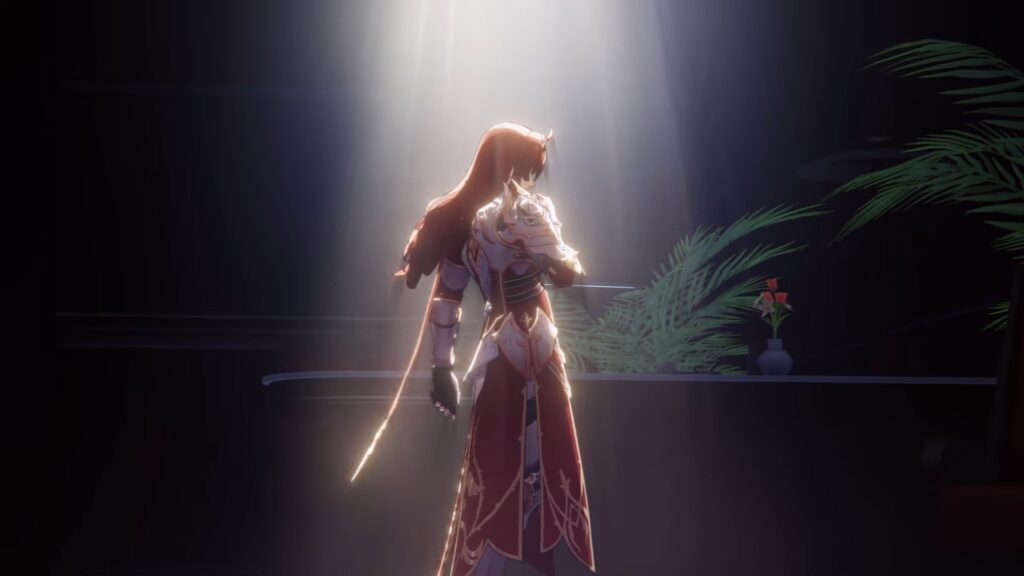 Best Light Cones for Argenti
Argenti's Light Cone should focus on either regaining Energy or boosting his Crit. Therefore, the best Light Cones currently available in Honkai Star Rail would be Before Dawn, Make the World Clamor and Today is Another Peaceful Day.
| | | |
| --- | --- | --- |
| Before Dawn | Make the World Clamor | Today is Another Peaceful Day |
Before Dawn : Increases CRIT DMG by 36-60%. Increases the wearer's Skill and Ultimate DMG by 18-30%. (The follow-up attack buff of this Light Cone won't apply for Argenti)

Make the World Clamor: The wearer regenerates 20~32 Energy immediately upon entering battle, and increases Ultimate DMG by 32~64%.

Today is Another Peaceful Day: Boosts DMG based on Argenti's Max Energy. DMG increases by 0.20~0.40% per point of Energy, up to 160 Energy. (combine this with Energy Relics)
---
---
Argenti Lore
A member of the Knights of Beauty, Argenti's mission is to uphold their name. MiHoYo as usual dropped the character lore in the announcement. Thanks to the lore, we also know his weapon of choice, a spear.
"A classic knight of the Knights of Beauty. Forthright and candid, this noble and admirable man wanders the cosmos alone, resolutely following the Path of Beauty. Upholding the good name of Beauty is Argenti's duty. To fulfill this responsibility, one's must be pious when one initiates battle, and one must make their opponent yield willingly when one strikes with one's spear."
Argenti a hit with Honkai fans on social media
Just 24 hours after announcing Huohuo, MiHoYo have unveiled yet another upcoming character to Honkai Star Rail, Argenti.

Argenti becomes only the 10th confirmed playable male character in Honkai Star Rail, not including Trailblazer. As expected the gacha game fanbase was vocal about Argenti's look, with many comparisons on social media to Genshin Impact's hearthrob Diluc.

Interestingly, the English voice actor for Honkai's Argenti is Adam Michael Gold, who is also the confirmed English voice actor for upcoming 5-Star Huohuo's companion. If you want to get a taste for his range head we've got you covered.