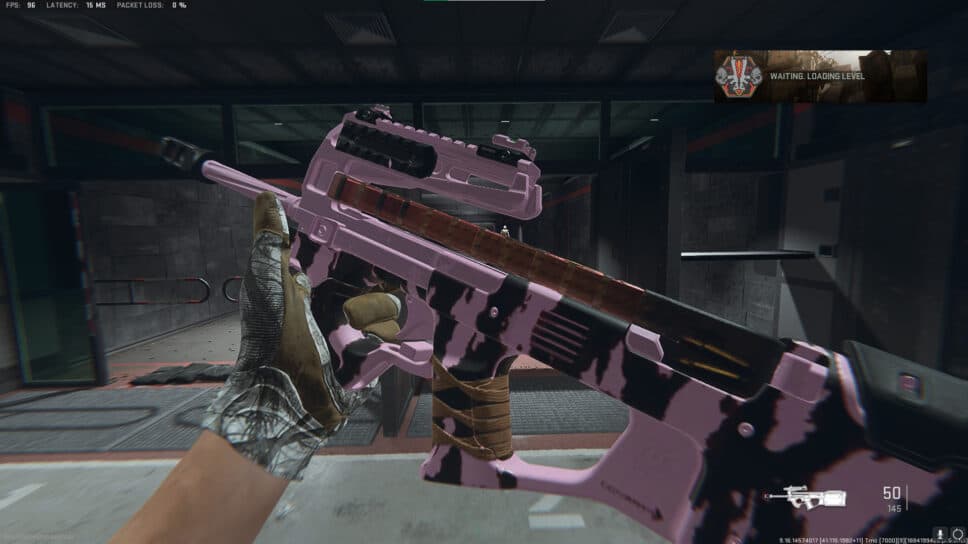 Best PDSW loadout to use in MW2 Warzone 2
The PDSW is a great option in both Warzone and MW2 multiplayer.
The PDSW is a underrated option when it comes to Warzone 2 and MW2 multiplayer. It's a great choice for short-to-mid-range gunfights. Here's how to kit out a PDSW loadout to be as effective as possible.
The PDSW has a easily controllable recoil pattern.
In MW2 and Warzone 2, the time-to-kill is very short and this means that the SMG weapons reign as king. The PDSW is one of the good options to string together multiple kills with one magazine.
The recoil on a base PDSW is already almost non-existant, so it is pretty easy to make it a devastating option with the correct attachments.
How to unlock the PDSW 528 in MW2 and Warzone 2
The PDSW 528 is one of the simplest unlocks in MW2 and Warzone 2. In order to get access to the weapon, players need only reach Level 5 in the Military Rank.
This can be done super quickly right from the start of the game. Players can get even quicker levels by using double XP tokens gifted to you from the outset.
---
---
Best loadout for the PDSW 528 in Warzone 2
The PDSW is a really strong secondary choice in Warzone 2. Players can use it in a variety of ways, accounting for different playstyles.
It is a very solid SMG option when paired with an assault rifle. A big 50-round base magazine gives it the versatility to take out full teams with one clip. But the weapon is best served as a support for a sniper rifle such as the MCPR or the Imperium FJX.
Attachments to use for the best PDSW loadout in Warzone 2:
Muzzle: FTAC Castle Comp
Barrel: FTAC Series IX 14.5"
Laser: VLK LZR 7mw
Optic: Cronen Mini Pro
Rear Grip: Bruen Q900 Grip
This loadout for the PDSW in Warzone will give it the flexibility it needs to be useful in any situation. We recommend taking it with an Overkill loadout. It can't really deal the damage at long range that you need to be dominant.
Best loadout for the PDSW 528 in MW2 multiplayer
The PDSW is also very strong in multiplayer in MW2. It is a fast weapon that hits super hard at medium ranges. It also has strong hipfire accuracy, that allows players to play at a fast pace.
Players should build their PDSW loadouts to be as quick as possible to allow for flying around the smaller maps in the game. Shipment is a perfect place to use the PDSW as it can easily get six or seven kills before reloading.
Attachments to use for the best PDSW loadout in MW2 multiplayer:
Muzzle: Bruen Pendulum
Barrel: FTAC Series IX 14.5"
Laser: VLK LZR 7mw
Comb: TV TacComb
Stock: Cob Stock
This loadout makes the PDSW really strong in close range combat. Take it to maps like Shipment and Shoot House to feel the full effect of it.