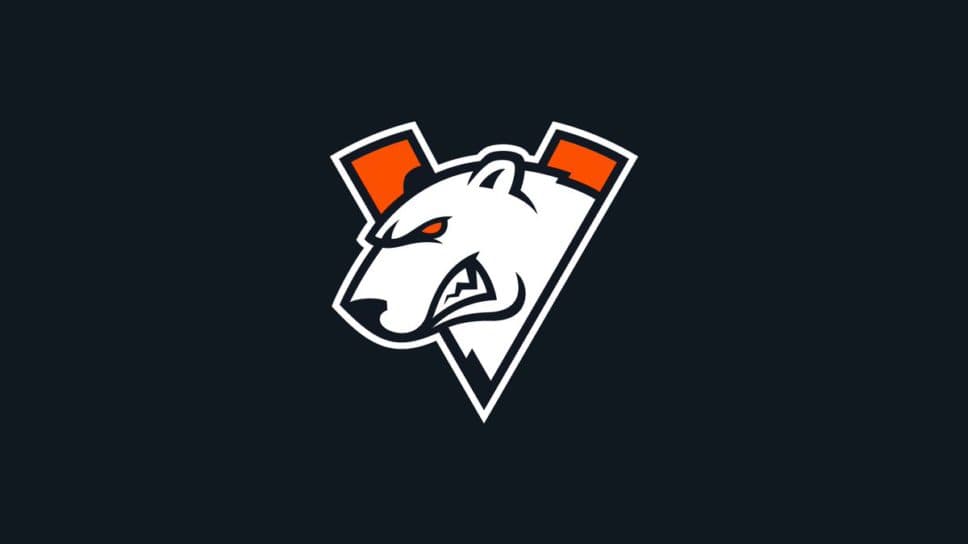 Virtus Pro blames ESL Pro League sanction on 'cancel culture', ignores ownership ties
Virtus Pro issues completely tone deaf statement on being sanctioned by ESL over their ties to Russian interests.
ESL announced sanctions against Russian teams with obvious ties to Russian oligarchs, such as Gambit Esports and Virtus Pro. These sanctions included the organizations, but not the players, being barred from attending. Instead, players have to wear organization and country neutral jerseys and representation. Virtus Pro has responded to these sanctions, and has made perhaps one of the most tone-deaf responses in recent esports history.
In what can only be called a knee-jerk reaction, Virtus Pro posted a statement to social media calling the ESL sanctions 'cancel culture.' Their statement details conversations that had been ongoing with ESL, with the latter asking for paperwork to show where their funding comes from. According to VP, this tone was far different than the public statement, which led to their hitting back at ESL.
VP throws a tantrum on Twitter
"On March 2, ESL notified us that VP and Gambit Esports has been
withdrawn from ESL Pro League
Season 15,"
Virtus Pro said in their statement.
"It was shortly after ESL requested our club to share the legal and financial information with them: country of registration, ownership/partner details, and whether or not our affiliates are subjected to sanctions. We replied with a full and comprehensive response, backed up by all the necessary paperwork."
From there, their statement takes a turn towards the vindictive.
"That inquiry was a mere formality, our answer didn't seem to have any effect. Esl publicly announced that the reason for our disqualification that are now subjected to sanctions. However, there was quite different wording in private texting: even though we are not connected to the government, WE MAKE AN IMPRESSION of it being true. We can't tolerate this kind of behavior. Ther are no rational reasons to suspend us from playing in tournaments apart from prejudice and pressure from the outside. It happened in Dubai with a WePlay event, and it keeps on happening."
Cancel culture complaint ignores VP's ownership group
If only that were true. Virtus Pro is owned by ESFORCE, who are owned by VK, formerly known as Mail.ru Group. VK Controlling ownership consists of MegaFon Technology, a business partnership between Sogaz, oil company Gazprom and defense company Rostec. All three of these companies have been the target of sanctions from the USA and EU in recent months, and especially after the invasion of Ukraine started. This doesn't even mention that Alisher Usmanov, one of the Russian oligarchs currently being targetted for asset seizure by the US and others, is a major investor in Virtus Pro. Regardless, VP goes on:
"We are facing a prime example of "the cancel culture." However in this case there are no ultimatums that are supposed to push us towards certain actions. That's why we won't respond to this aggression with aggression of our own by forbidding our players to play in this tournament. They spend lots of time to become pro players, and unlike some tournament operators, we are not ready to invalidate someone else's efforts. Our players will always be "the Bears." If they decide to pay at the tournament, we will support their decision."
So, while Virtus Pro will let their players participate, they will do so under the tag "The Bears." This assumes the players will be able to travel to Germany for ESL Pro League Season 15. That
event will be played on LAN,
the first Pro League to do so in 2 years.
---
Dustin Steiner
Administrator, Editor, Author, Contributor, Subscriber, SEO Manager, SEO Editor | Twitter
@GetSteinered
Americas Editor for Esports.gg, Dustin Steiner brings a decade of esports newsroom experience to bring fans what they need to know, helping them keep their finger on the pulse of esports as it happens. When he's not helping run the newsroom, you can find him grinding it out on Smash Ultimate, Final Fantasy 14, or probably binge watching Gundam.