When did Overwatch 2 launch?
A new era of heroes is here.
Overwatch 2 is a first-person shooter (FPS) game by Blizzard Entertainment. It's the second iteration of the original Overwatch game that launched back in 2016.
Kiriko in Overwatch 2 (Image via Blizzard Entertainment)
When did Overwatch 2 launch?
Overwatch 2 launched on October 4, 2022 as a free-to-play (F2P) game. It introduced players to heroes Sojourn, Junker Queen, and Kiriko. Later, the game released more heroes to join the Overwatch 2 roster. These included ones such as Ramattra, Lifeweaver, and Illari.
"Featuring a new five-versus-five multiplayer format with cross-platform play and cross-platform progression, Overwatch 2's PvP experience is designed to offer incredible and fresh competitive gameplay with a new, free-to-play model and major game updates such as new heroes, hero reworks, maps, modes, and premium cosmetics," Blizzard stated.
Is Overwatch 2 available on Steam?
The game became available on Steam on August 10, 2023. It arrived on Steam alongside the release of Overwatch 2 Season 6, which featured PvE Story Missions, Illari as a new hero, and the Flashpoint game mode.
"We've heard from players that they like games on Steam and have asked us to do the same," Blizzard president Mike Ybarra stated on social media. "Players will always guide our way. We're excited to be bringing Overwatch 2 to Steam."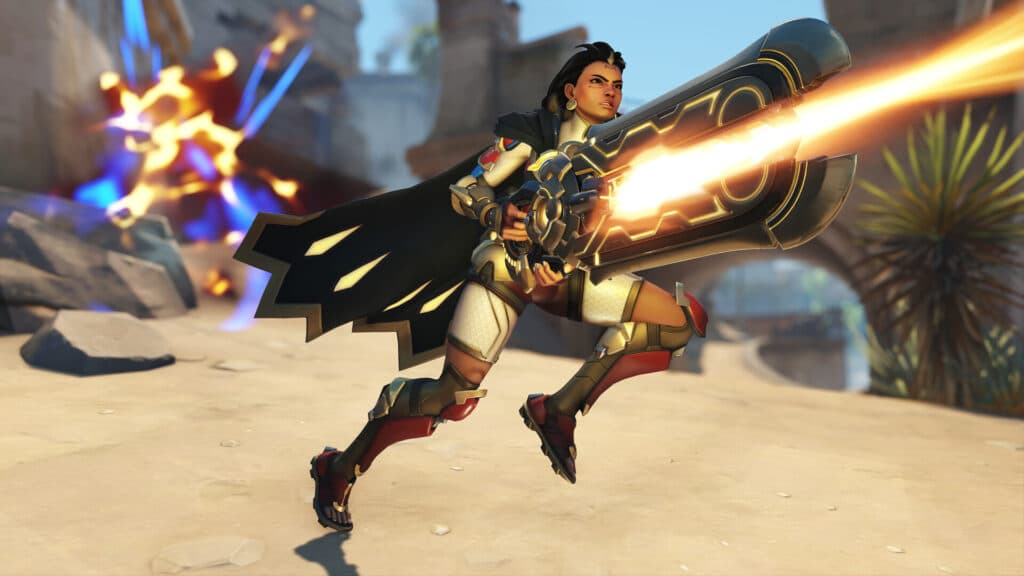 Illari screenshot (Image via Blizzard Entertainment)
Gabe Newell, the president of Valve, noted in an announcement that developers and gamers would benefit from Overwatch 2's presence on Steam.
"As far as what's next for Blizzard on Steam, we'll be sharing more about potential other games coming to the platform when the time is right," the announcement also stated.
Overwatch 2 screenshot (Image via Blizzard Entertainment)
Related content: