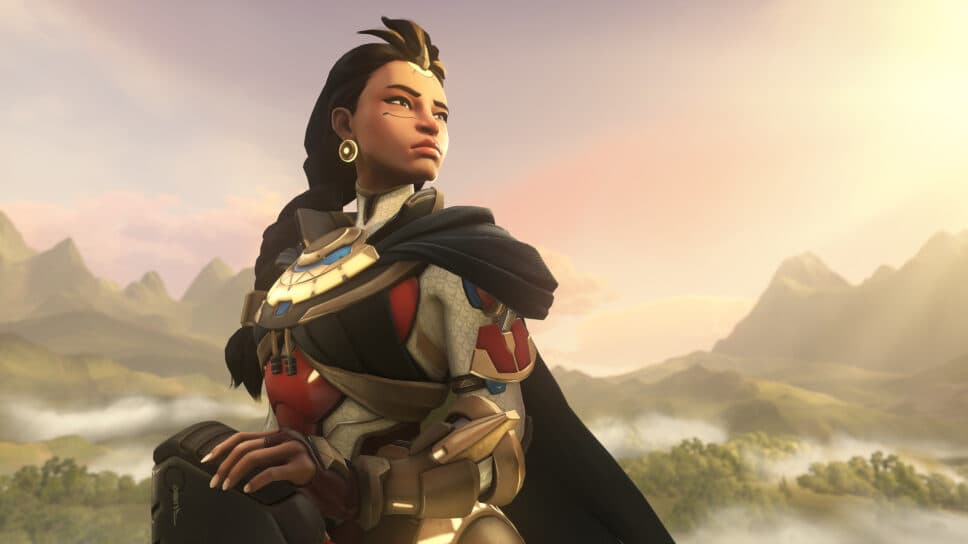 Overwatch 2 leadership talks PvE plans, balancing, talent trees, and the future of OWL
We interviewed game director Aaron Keller and executive producer Jared Neuss about the current and future state of Overwatch 2.
The new season of Overwatch 2 launched on Aug. 10 alongside PvE Story Missions, Illari as a support hero, and so much more. We had a chat with Blizzard about Overwatch 2 PvE plans, balancing in the game, talent trees, and the future of competitive gameplay!
Aaron Keller shares future Overwatch 2 PvE plans
Overwatch 2 Invasion features three PvE Story Missions taking place in Rio de Janeiro, Toronto, and Gothenburg. These missions can be replayed with different hero rosters and difficulty levels. An addition to these is the PvE Underworld Event Mission. Game director Aaron Keller noted that Underworld takes place in an area in King's Row. He also shared insights about PvE updates and what to expect in the future.
"It tells a fun story that is kind of tangential to what happens in the rest of the Invasion Story Missions," Keller told esports.gg, referring to the Underworld Event Mission. "And the thing that we're excited about with this particular mission is that every week, there's going to be changes made to it. We'll have a set of weekly modifiers that players are going to have to react to in order to be successful in the mission."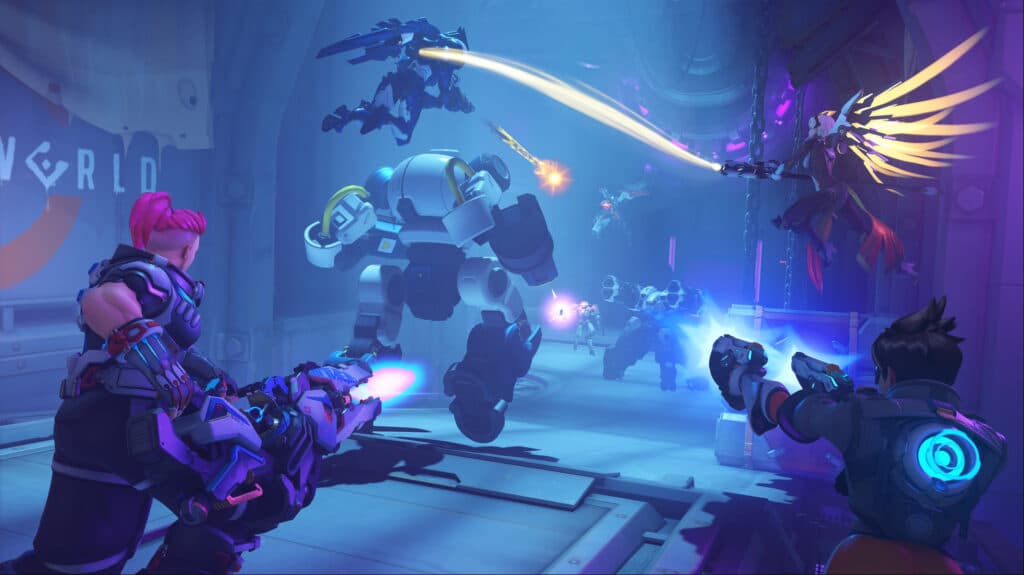 Overwatch 2 PvE screenshot (Image via Blizzard Entertainment)
"And going forward, we are going to have other missions in Overwatch that will be part of events. And sometimes, we'll get replayability out of them by adding weekly modifiers. Sometimes, they'll just be totally different.
"I think when you start developing a PvE mission, sometimes you need additional systems on top of them to make them replayable, to make it so that there's something for players to continue to look forward to. But then there's also other types of events that we can run, too," Keller added before highlighting the Season 5 Mischief and Magic event.
"And so one of the things we're excited about as a team is that, you know, every season we're going to have a lot of different types of event game modes come out. Some of them will be PvP and some of them will be PvE. Some of those PvP ones will be introducing new mechanics that add additional replayability to them."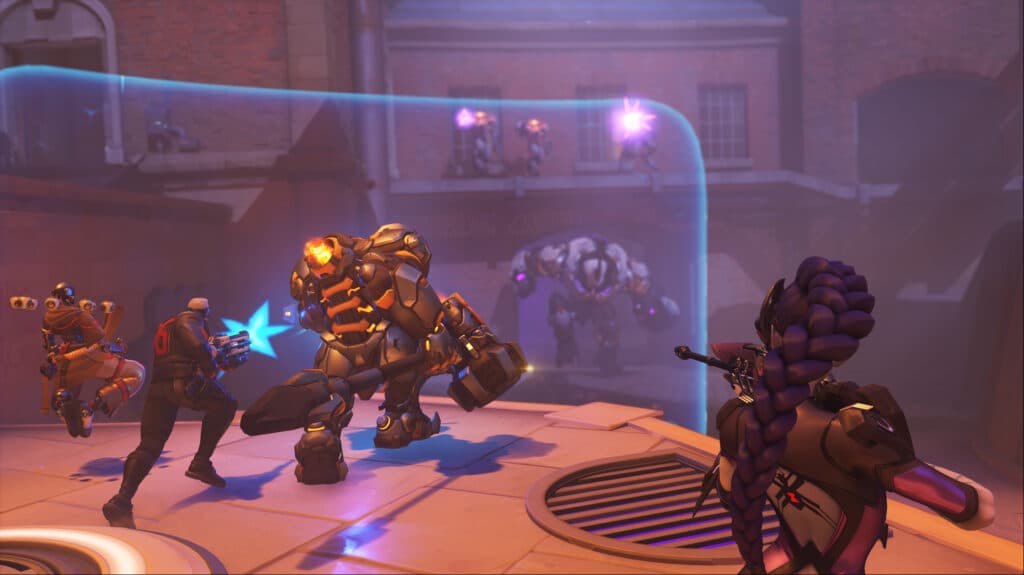 Underworld screenshot (Image via Blizzard Entertainment)
Overwatch 2 balance changes, ranks, stomps, and 2CP
During the interview, Keller also went into balancing Overwatch 2 for players across all skill levels. He added that his team receives feedback about balancing from both high and low-ranked players. One of the critiques from high-ranked players is that Overwatch 2 is only balanced around casual players, but that's not quite the case.
"A lot of times, we'll get critiques from high-ranked players that we're just balancing the game around casuals," Keller said. "And so I think it's easy from the outside to kind of look in and put this narrative on it. But we actually weekly meet and talk about the balance in the game. And the dashboards that we have — we're able to break out the balance per hero per game mode per map by the rank of the players that are in them. And we go through [them] rank by rank and look at every hero there."
Reaper, Illari, Lucio, Sombra, and Doomfist (Image via Blizzard Entertainment)
He said that Overwatch 2 isn't solely about mechanical skill because it also involves positioning, strategy, and teamwork. Balancing holistically takes these aspects into consideration. Some heroes are effective in different skill brackets, but not all of them are equally successful across ranks. For example, Bastion can be effective in lower ranks and underutilized in higher ones.
"One of the things we've been talking about with our community a lot lately is the presence of stomps in Overwatch matches where sometimes it just feels like one team is ranked much higher than the other team," Keller added. "And a lot of times, you'll get complaints from players that it almost feels like a matchmaking problem when I believe that there are mechanics in Overwatch in the way that the heroes just play and in the way that some of the game modes are set up that can cause some matches to feel like stomps."
Moira, Illari, Signa, and Junker Queen (Image via Blizzard Entertainment)
He noted that the Two Control Point (2CP) game mode highlighted this. Unfortunately, the Overwatch 2 team was unable to solve the issue without totally redoing those maps.
"And so we had to move away from the game mode because we just didn't feel like, internally, for all of our different ranks of players, that it was actually serving them the way that we think the rest of the game modes do," Keller said, adding how balancing is near and dear to him.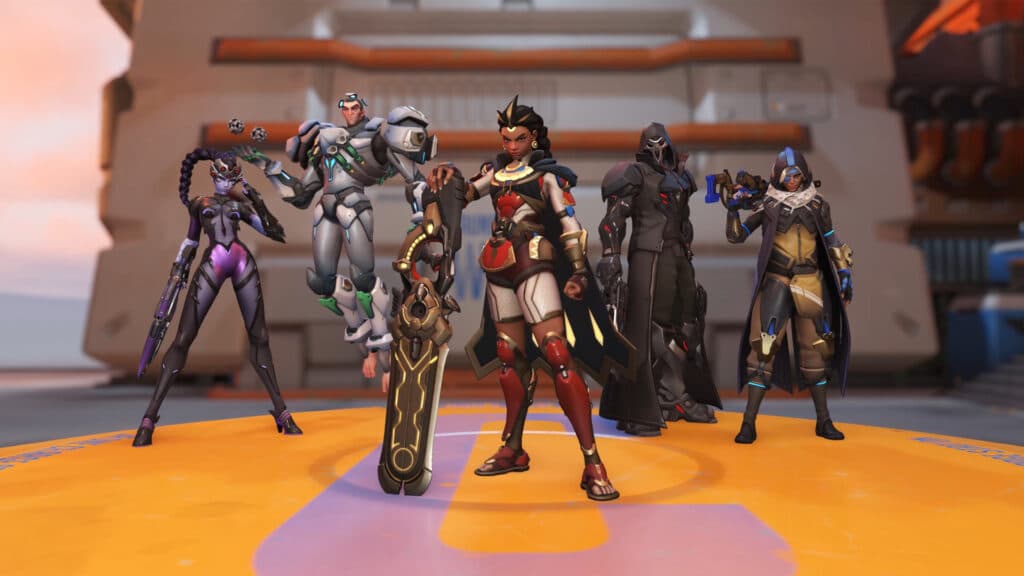 Illari in front of Widowmaker, Sigma, Reaper, and Ana (Image via Blizzard Entertainment)
Overwatch 2 talent trees discussion and 2024 roadmap
Overwatch 2 executive producer Jared Neuss shared insights about the game's development as well. He talked about Overwatch 2 talent trees and his team's pivot to another direction. Two key factors influenced this decision.
"There's two big factors at play here," Neuss said. "There's 'What do we believe we can accomplish? What do we think, given time and effort, we can bring across the finish line?' And then there's what our players are asking for, what players want. And canceling the things we canceled was really about constraints and our inability to bring that stuff to players in a timely way."
Overwatch 2 Toronto Story Mission screenshot (Image via Blizzard Entertainment)
Neuss learned that players are enthusiastic about interacting with in-game heroes and Overwatch 2 lore. This realization guided the game development strategy and the move away from Overwatch 2 talent trees.
"Making that decision was challenging, but then what it does for us is it gives us a very clear signal of what we should be looking at doing to evolve the game going forward," Neuss said. "And so releasing Story Missions is one part of that. It's giving more of the world, giving more of the lore, giving more of the heroes to players in a way they can enjoy and experience differently than what they can do in PvP."
A Null Sector boss in Overwatch 2 PvE (Image via Blizzard Entertainment)
He then noted that these insights help shape the 2024 Overwatch 2 roadmap in terms of focusing on new ways to engage with heroes and storytelling.
"But it does also inform sort of things on a roadmap for later this year in 2024. There's things that we're looking at that I think can start to scratch that itch of being able to experience heroes in a different way or to experience story in a different way," Neuss said.
Toronto PvE mission screenshot (Image via Blizzard Entertainment)
The future of competitive Overwatch 2 and Overwatch League esports
When asked about the Overwatch League, Neuss emphasized how competitive Overwatch 2 is a core part of the game and its community. He differentiated between competitive Overwatch 2 and the Overwatch League, adding that the latter is an esports venture connected to Activision Blizzard. The Overwatch 2 team collaborates with that side of the company, but it's not his team's set of decisions to make.
Overwatch 2 screenshot (Image via Blizzard Entertainment)
"There's this foundational principle that I'll put out there, which is like competitive Overwatch is core to what this game is and what the community is," Neuss said. "And so I don't want anyone to be concerned that competitive Overwatch is going away.
"For specific questions about Overwatch League, that's really an Activision Blizzard esports set of decisions to make. It has a great group of folks that operate it.
"We support and collaborate with them pretty frequently, but regardless of whatever happens with Overwatch League, competitive Overwatch is a thing that is here to stay."
Overwatch 2 screenshot (Image via Blizzard Entertainment)