4 takeaways from the OWL Pro-Am West for the upcoming season
The OWL Pro-Am West is over, but what now? Here's the biggest things to know after the first Overwatch League event of 2023.
The first major event of the 2023 Overwatch League season is in the books. David took on Goliath, with middling-at-best results. Games were won, lost, and almost certainly Houstonable. However, what can we really take away from what equated as a pre-season showing of the year to come? There's plenty to learn from the OWL Pro-Am West event if you're attempting to gleam info for the future.
Where is the meta heading? Which teams look ready for success in 2023? Let's break it all down here with the four biggest things to take away from the Pro-Am that was.
OWL Pro-Am West: Paper champions
One of the biggest fallacies in any professional sport is crowning kings before we ever see them compete. Call it a symptom of our fantasy sports, stats-obsessed reality. But it's also wishful thinking on part of fans and the hope of creating narratives by those of us covering the action. It feels good when we properly predict the course of a competitive season (or when we fail miserably).
But numbers often lie. Much like that DPS Moira in your Quick Play matches with top healing and damage, it can sometimes be padding. In the case of the top teams from the OWL Pro-Am West event, it may have been a case of too many paper tigers. It's hard to discount the sheer talent and experience on teams such as Boston, Atlanta, and Houston. Any of these three teams would be top contenders based purely on their squads.
And yet, all three lacked a cohesion and identity on the field.
I'm especially looking at Houston, which on paper, appears as a who's who of amazing players. But I didn't come away from the OWL Pro-Am feeling like I knew what kind of team they were or if they're just a collection of great talent. Meanwhile, Florida came out on top playing as a unit and giving all of us a taste of their on-the-field goals and style.
It's still early in the season. But these all-star-on-paper teams will need to figure out their identity if they want to win events and not just finish near the top.
Contenders deserved better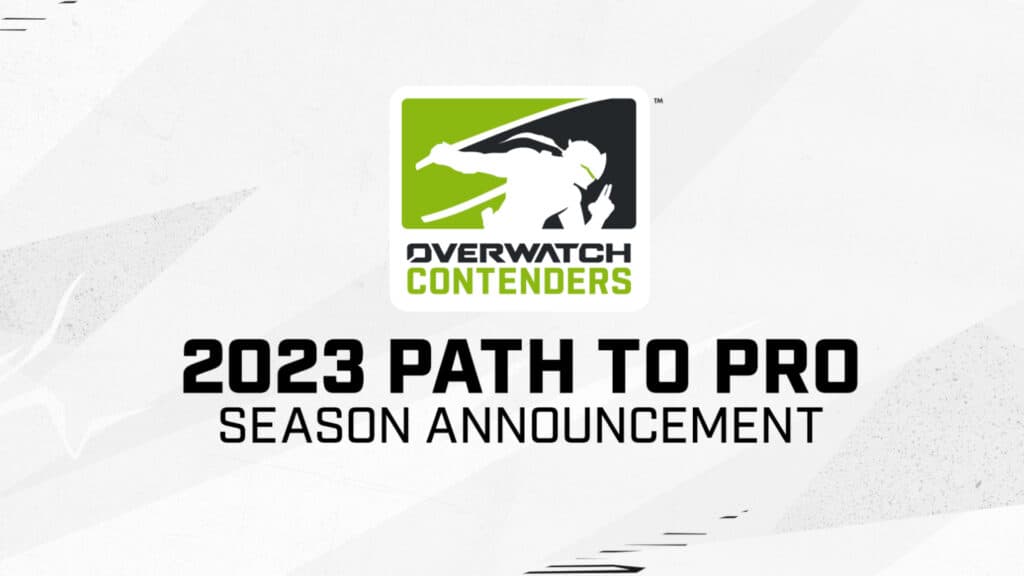 For those not initiated in the world of meatsports--US college athletics has this thing where the top teams have a set amount of home games each year against out-of-conference, smaller schools. The reasons are twofold: First, it helps fill out that big school's home schedule with, admittedly, easy wins. However, the second and less obvious reason is that the smaller schools get a big payday out of traveling to be a big team's punching bag.
I mention this because these games are often seen for what they truly are: One-sided affairs. Sure, you occasionally get an upset like Appalachian State's football team defeating Michigan. But an overwhelming number of them are simply the thrashing of a smaller, less talented squad by a big team.
Overwatch League did a true disservice to the Contenders teams that competed in OWL Pro-Am West. The constant framing of their inclusion was the oft-repeated "David versus Goliath" tagline that, by the end was used in mockery by the on-air talent.
And yes, we did see two pro teams fall to Contenders squads. Even with the caveats of high ping and one squad in the NYXL essentially being a Contenders team themselves.
However, nothing was gained or learned from the experience. If anything, this did more harm than good by showcasing that Tier-2 for OWL is not in a healthy state--full of good but not great players and the occasional OWL castaways that couldn't keep pace at the professional level.
If Overwatch League is to survive is must cultivate and protect the next generation of players. This Pro-Am was anything but that, serving only to annoy OWL franchise investors. And while that is hilarious and good it isn't in the long-term best interest of Contenders League.
Supports win games
This may be bias from the Support main, but it felt like the biggest meta-takeaway from the OWL Pro-Am West was the power of great support play. Time and again when we saw multiple mirror composition matchups, the deciding factor often came down to the support line making big plays and setting up their tank and DPS to succeed.
From Shu's amazing Ana play for the Houston Outlaws to FunnyAstro on the Gladiators making key decisions as Lucio. In a 5v5 world the best Overwatch League teams are the ones with support players making plays on both sides of the rhetorical ball.
It's no shock that the Grand Finals MVP for the Florida Mayhem was their supurb Ana player Rupal Zaman. The power of the Support class growing in season four thanks to the inclusion of Lifeweaver and buffs to Moira and Brig. Don't be surprised if this trend of support players winning games is a commonality in the regular season.
Fundamentals over flash
I've seen a lot of comment from fans and casters on this current slate of Overwatch League teams. The general consensus appears to be that it feels "lacking." Nobody has been able to pinpoint why or what this means, but I believe I know the answer. In a world where more and more of the big names from OWL seasons past are retired or in different games it feels like the league has transitioned into a new era.
And that isn't a bad thing.
The OWL commentary desk described the OWL Pro-Am West as some of the best Overwatch play we've seen to date, even if it wasn't the most memorable or having the biggest plays. And that's true: With less stars in the league than ever it also feels like the big moments haven't stood out.
What has stood out though is fantastic fundamentals. The teams overall are better and tighter than in the past seasons. I'd be willing to bet that the overall quality of even the worst teams is higher than those from previous years.
The best IRL comparison I can make is comparing the NBA teams to squads found in the European and overseas leagues. Those squads aren't the flashiest and don't have the biggest names, but what they do is play the game incredibly well. Often, that not only leads to a healthier game, but it often means victory as a team and not simply on the back of star players.
Stay tuned to esports.gg for esports news and OWL 2023 updates.