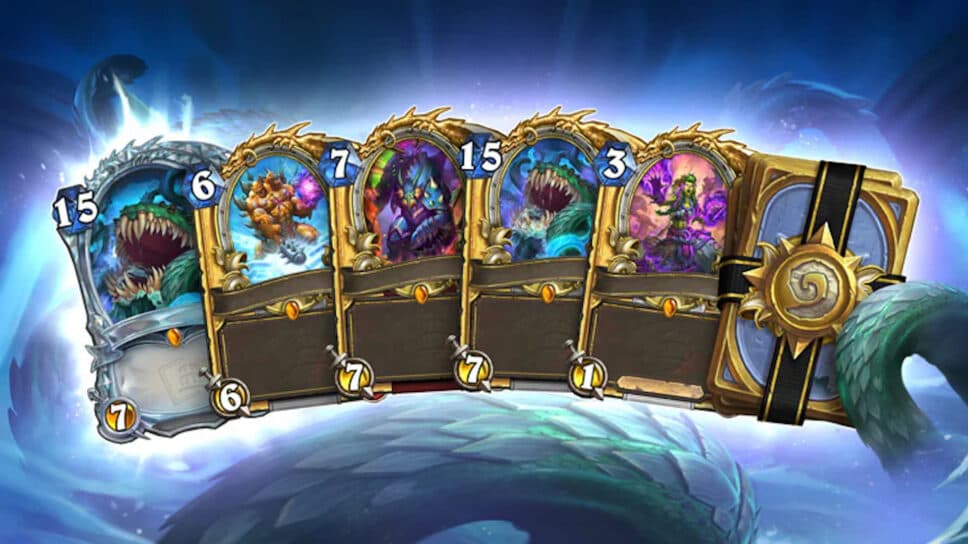 Hearthstone 27.4 patch notes: Miniset, Duels & Arena rotation – Get free packs
The 27.4 Hearthstone update arrives today, so let's go over the patch notes and see what's new and how to get free packs!
Today Hearthstone players will celebrate the arrival of one of the most praised Old Gods, Yogg, in the 27.4 patch. The Fall of Ulduar Hearthstone miniset is about to go live, so let's go over the patch notes.
Remember that with the miniset, Arena and Duels rotations will happen, so if you read this in time, you can get some free packs. Read below for more.
Hearthstone 27.4 patch notes - Fall of Ulduar Miniset
It is time to embrace chaos and corruption. Ulduar will fall, and Yogg will take the wheel as soon as the 27.4 patch goes live and Hearthstone releases its new miniset. As if the 38 new cards were not enough, Anomalies will invade Hearthstone so be prepared for your games to be different from everything you've seen before.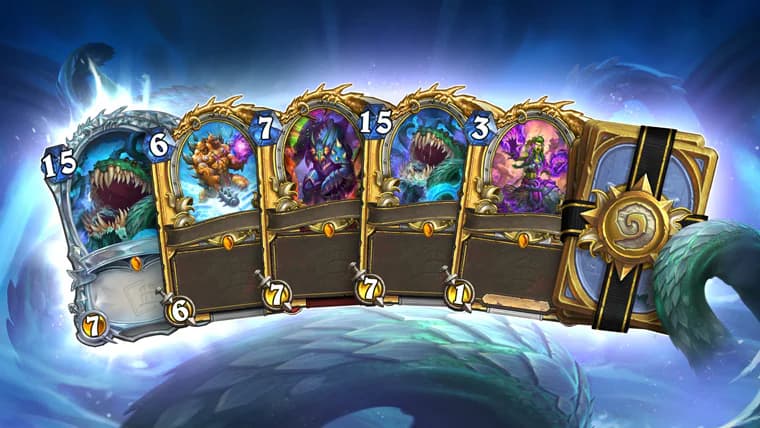 If you want to see the 20 Anomalies coming into the game with the Fall of Ulduar Miniset and details on how they will work, please check out our article on that topic!
On top of the Fall of Uluduar miniset, the 27.4 patch notes presented Hearthstone's next event: "The Great Yogg Escape". This in-game event will reward players who completed 5 packs and will be active from September 26 to October 10.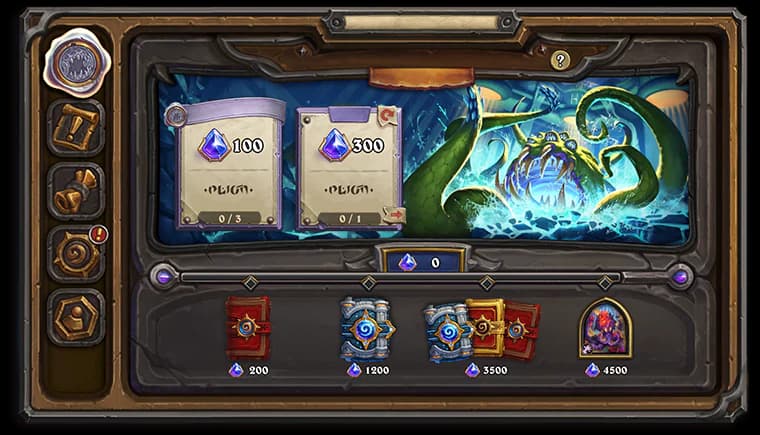 These are the prizes you can get from the event at each different milestone:
1 Standard Pack at 200 XP
1 TITANS Pack at 1200 XP
1 TITANS, 1 Standard and 1 Golden Standard pack at 3500 XP
Kabal N'Zoth Warlock Hero Skin at 4500 XP
While you have two weeks to complete it, the XP requirements are steep so try to finish your Event Quests every day!
Another Old God is stepping into the Tavern. One thousand eyes will witness your misplays beginning in the 27.4 Hearthstone update since C'Thun is coming as a Legendary Druid hero Skin.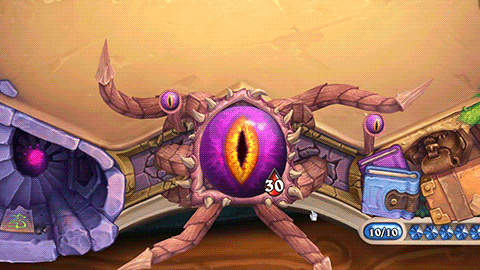 The 27.4 Hearthstone patch notes covered three out of the four Old gods. Should we expect Y'Shaarj anytime soon? Maybe if we all stay quiet we might hear him whisper.
Duels and Arena Rotation - Get free packs
Last but not least, one of Hearthstone's oldest game modes is getting a reset with the 27.4 patch. As it happens every time we get a new set, a new Arena season begins, and with it, all the ongoing runs will be retired.
This means that you can win yourself some extra resources for free by leaving a run unfinished. Blizzard will give you the rewards corresponding to the number of wins you achieved, plus a free entrance ticket as compensation.
The new sets that will be available in Arena according to the 27.4 Hearthstone patch notes will be the following:
Core
Path of Arthas
Rise of Shadows
Madness at the Darkmoon Faire
Forged in the Barrens
Festival of Legends
TITANS (including the new Fall of Ulduar Mini-Set)
Duels will also see a set rotation so the same free-pack logic applies. The game mode will feature the following sets starting September 19:
Fall of Ulduar Mini-Set
Rise of Shadows
Mean Streets of Gadgetzan*
The Grand Tournament*
New: Blackrock Mountain
That's all for now, but stay tuned to esports.gg for more Hearthstone news and updates. Ulduar will Fall and Yogg will corrupt us all!