Sommerset is getting her own Fortnite tournmanet. Here is how to compete.
As Fortnite prospers, so do its streamers. Sommerset, a popular Twitch streamer, and Fortnite player is officially receiving her own Fortnite tournament, hosted by Epic Games. The cup is a part of a series called 'The Road to FNCS Invitational 2022'. This series is leading to Epic's large in-person tournament held in November.
Want to play in this event? Here is everything you need to know about the Sommerset cup.
Sommerset's Fortnite tournament is here! Here is how to play
Jump off the battle bus for Sommerset's tournament on June 23. Here are the set times for each region.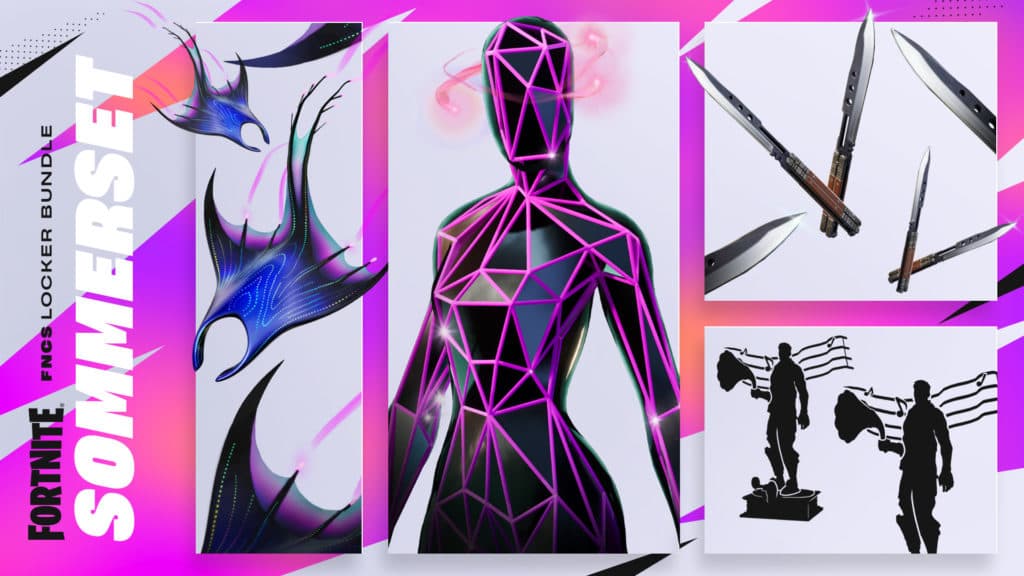 Sommerset's locker bundle
Europe: 7 pm - 10 pm CET
NA East: 6 pm - 9 pm EST
NA West: 6 pm - 9 pm PST
The tournament is going to be a team event, with duos as its game mode. Players will be able to compete for a whopping $10,000 USD prize pool. Top players will receive money from the prize pool.
The fun does not stop there. Sommerset is also receiving her very own locker bundle within the game's item shop. The bundle will be available for purchase on June 27 in Fortnite's item shop. Sommerset herself picked out the bundle adding creative touches to the bundle and her very own style.
Who is Sommerset?
Sommerset
The 18-year-old streamer has been creating waves within the gaming community for a few years now. Getting her start on Twitch in 2019, Sommerset has quickly grown to the top.
With over 1 million Twitch followers, she has become a household name within the streaming community. Streaming for the popular organization, Luminosity, she goes live almost every day.
Her energetic personality and highly skilled gameplay are an inspiration to all streamers and gamers alike. Being a part of her stream is always a fun time.
Are you looking to check out Sommerset? Watch here stream here.