Fortnite FaZe Elite Cup with a $50K prize pool: Qualifiers, schedule & more
FaZe Clan has teamed up with Practice Server and Hulu's sitcom Solar Opposites for the next Fortnite FaZe Elite Cup with $50,000 on the line.
The latest rendition of the FaZe Elite Cup tournament features several of North America's top players. Furthermore, the door is open to competitors hoping to establish themselves as formidable talents. With $50,000 up for grabs across a Solo and Duo competition, the Solar Opposites FaZe Elite Cup provides a prime opportunity to those willing to enlist.
Details, dates & prize pool
The tournament commences on July 1 with the only preliminary qualifier, which encompasses Solos and Duos. Firstly, non-invited players will compete in a series of matches, hoping to earn a spot in one of the Grand Final lobbies. Subsequently, the Solo Finals will occur on July 2, with the Duo Finals following on July 3.
While the prize pool breakdown is not available, the
Solar Opposites FaZe Elite Cup
offers $10,000 for the Solo Finals and $40,000 for the Duo Finals.
Here is the schedule for the tournament per FaZe Clan:
Qualifier-July 1 : 3 PM PT / 6 PM ET Start Time
Solos-July 2 : 3 PM PT / 6 PM ET Start Time
Duos-July 3 : 3 PM PT / 6 PM ET Start Time
How to compete in the FaZe Elite Cup
Unfortunately, there are no details on how to register and compete at this time. Presumably, prospective competitors will soon have the opportunity to sign up on the
Practice Server website
. Stay tuned, and we'll be sure to update this section with more information.
How to watch FaZe Elite Cup
FaZe Clan
and
Practice Server
will host a stream for the Solar Opposites Elite Cup action. You can keep an eye on both Twitch channels to watch as the qualifiers and Grand Finals unfold beginning on July 1 and the following two days.
 Additionally, those who tune into the broadcast have a chance to win free FaZe Clan merch. To enter, you must type a precise keyword in the Twitch and Discord chat during the FaZe Elite Cup. Finally, the giveaway winners will be contacted through Discord or Twitch to claim their prizes.
Invited professional players
In past iterations, standout players such as Acorn, Jahq, Slackes, MackWood, Khanada and Bucke have found success in FaZe Clan Elite Cup. As a result, we can expect similar results based on the list of invited competitors.
Here are some of the players who have received an invite:
Fatch
PaMstou
Muz
Whofishy
Cazz
Sprite
Peterbot
Rise
Doniee
Duke
Playify
Kwah
In conclusion, these are just a few of the many players who will compete in the Solar Opposites FaZe Elite Cup—some of which are past Fortnite Champion Series (FNCS) winners. Moreover, we anticipate many additional top Fortnite competitors to join the action for a shot at the $50,000 prize pool. Who knows? Maybe you could even earn yourself a spot to compete against the best.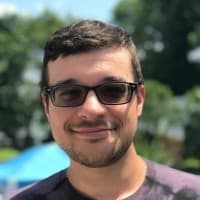 Matthew "MJP" Pryor
Matt "MJP" Pryor began following esports in 2008 when Halo 3 was on top of the world. He is now a Fortnite fanatic who has watched the game's casual and competitive development since the 2019 Fortnite World Cup. Matt plays the game often while reporting on everything from skin collaborations to tournaments and everything in between.