Fortnite x My Hero Academia release date has been announced
Fortnite x My Hero Academia is slated for release on December 16. Here's everything we know so far about this highly-anticipated crossover.
Fortnite's recent collaborations with anime properties Naruto Shippuden and Dragon Ball Super have been unquestionably the two most successful from an outsider's perspective. Many former Fortnite fans who had not played the game in years returned to the game just for these occasions. Naturally, Epic Games ensured a Fortnite x My Hero Academia crossover would be on tap following the launch of Fortnite Chapter 4.
Fortnite x My Hero Academia gets December 16 release date
My Hero Academia is a multimedia superhero manga series that originated as a comic. It has since spawned a successful television show, with many ranking it as one of the best anime series of all time. Ahead of Fortnite Chapter 4, Epic Games announced that Fortnite would collaborate with My Hero Academia.
Today, the game's official Twitter account revealed December 16 as the official release date for this highly-anticipated crossover. The post reads, "Fear not…. My Hero Academia arrives 12.16.2022." The tweet received more than 17,000 likes one hour after it went live. For reference, the
Naruto Shippuden
and
Dragon Ball Super
announcements received a record-breaking 245,000 and 324,000 likes.
While not as popular globally, the Fortnite x My Hero Academia collaboration promises to generate interest among fans. It's unclear what Epic has planned, but based on the other anime partnerships, fans can expect in-game outfits, a Creative Island, and maybe a tournament. Ultimately, we'll have to wait for more information from Epic Games.
December is LOADED with Fortnite content
Epic Games pulled out all the stops in December following the launch of
Chapter 4
. Beyond the new Chapter and the My Hero Academia news, Epic revealed that collaborations with YouTube titan
Mr. Beast
and NBA superstar
Giannis Antetokounmpo
are also coming this month. Add in the planned Holiday-themed "Winterfest 2022" event, and you have undoubtedly the busiest month in Fortnite's recent history.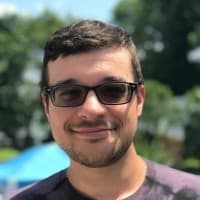 Matthew "MJP" Pryor
Matt "MJP" Pryor began following esports in 2008 when Halo 3 was on top of the world. He is now a Fortnite fanatic who has watched the game's casual and competitive development since the 2019 Fortnite World Cup. Matt plays the game often while reporting on everything from skin collaborations to tournaments and everything in between.