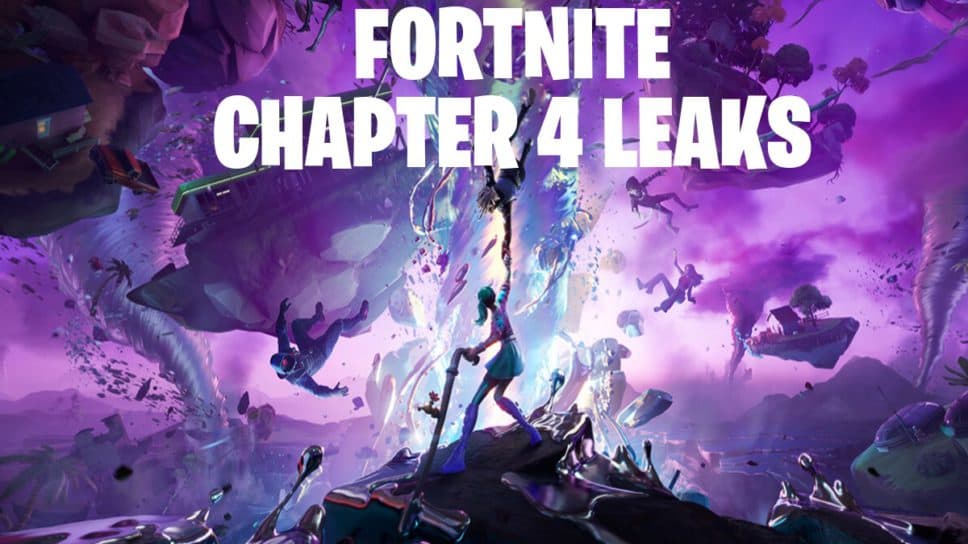 Fortnite Chapter 4 leaks: new collabs, map, mechanics, & more
*SPOILER ALERT* Here are all of the Fortnite Chapter 4 leaks that are floating around the internet ahead of the new season launch.
Fortnite Chapter 4 has yet to arrive, but the leaks certainly have. Leaks in Fortnite are as old as time, so it's not surprising that many of Chapter 4's most intriguing aspects have gone public before the new season's official launch. Before we move further, Esports.gg wants to provide a significant spoiler warning. Epic Games has not officially announced anything discussed below.
However, the leakers involved are reliable and rarely provide inaccurate information. Without any further ado, here are all the Fortnite Chapter 4 leaks we have gathered thus far.
New collabs feature The Incredible Hulk, Mr. Beast, Doom Slayer, My Hero Academia, and The Witcher
Fortnite collaborations date back to the first year the game emerged as it became a global sensation. Chapter 3 included Spider-Man, Dragon Ball, and many other crossovers that will go down in history as defining moments. According to leakers such as
HYPEX
and
GMatrixGames
, Fortnite Chapter 4 kicks off with Marvel's The Incredible Hulk, YouTuber
Mr. Beast
, Doom Slayer from the Doom video game series, and Geralt from The Witcher series.
The leaked images above surfaced earlier today, and many reliable sources have confirmed these four characters will appear in Chapter 4. Of the four, Doom Slayer
has been a rumor
for quite some time, while the others are entirely new. However, it's unclear whether Epic will include all of them in the Battle Pass or if they'll be unlockable elsewhere.
In addition to those characters,
ShiinaBR
pointed out a potential crossover with the anime series "My Hero Academia." This news
has been confirmed
via FortniteJPNews on Twitter and verified by sources like
HYPEX
.
First look at the Fortnite Chapter 4 map
A new Fortnite Island has become a tradition with each new Chapter, and Fortnite Chapter 4 is no different. While we don't have a complete overhead view of the new map,
iFireMonkey tweeted
the first official look.
Then, HYPEX followed with a high-quality image. It's challenging to discern any particular points of interest (POIs), either old or new. In any case, we can see a snow biome and lots of trees and other areas. As we move closer to Chapter 4's launch, we expect to see more about the map.
Double jump mechanic to debut in Chapter 4
The last significant leak we learned about was that a double jump mechanic would debut in Fortnite Chapter 4. We don't know much about the double jump yet. However, this follows a trend where Epic Games has introduced new movement options into Fortnite, such as sprinting, mantling, and
sliding
.
New perk system coming to Fortnite in Chapter 4
Joining the double jump mechanic in Fortnite Chapter 4 is a new perk system. According to Twitter user
MidaRadio
, some semblance of a perk system will be another mechanic introduced into Fortnite. HYPEX verified this rumor, but it's unclear how this will work or factor into the Battle Royale game mode.
Could these items be coming in the new Fortnite season?
ShiinaBR pointed out some potential new items and features based on a YouTube video from TaborTimeYT. This YouTuber is notorious for leaking accurate information before official word from Fortnite. ShiinaBR points out that a self-revive and deployable reboot item could be coming in the future. The leaker based this on some accurate takeaways from
TaborTime's recent video
.
Reworked Battle Pass display
With the official downtime rapidly approaching, Twitter user FNLeaksAndInfo provided images of the Chapter 4 Battle Pass interface. The layout looks noticeably different from Chapter 3 but utilizes the same Battle Stars system. Additional leaks from this user confirmed Doom Slayer and Geralt are Battle Pass unlockables.
Winterfest 2022 coming soon to Fortnite Chapter 4
FNLeaksAndInfo followed with another bombshell after showing the Battle Pass. The Twitter user confirmed Fortnite's annual holiday-themed Winterfest event is back in Chapter 4. Above, you'll find some rewards and a snapshot of the iconic cabin.
We'll update this article with more leaks throughout the season.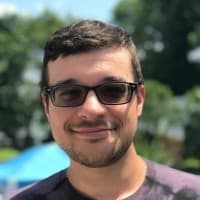 Matthew "MJP" Pryor
Matt "MJP" Pryor began following esports in 2008 when Halo 3 was on top of the world. He is now a Fortnite fanatic who has watched the game's casual and competitive development since the 2019 Fortnite World Cup. Matt plays the game often while reporting on everything from skin collaborations to tournaments and everything in between.