Here is every leaked Fortnite OG Battle Pass skin.
Fortnite OG launches players back to the past on November 3, with a brief but soon-to-be memorable return to Chapter 1. With OG weapons and locations confirmed to return, many have wondered what the Fortnite OG Battle Pass would entail. Today, leakers revealed what fans can expect when the season goes live later this week, and here's what we learned.
Fortnite OG Battle Pass leaks include remixes of old skins
Epic Games has chosen to combine iconic skins from Chapter 1 for the Fortnite OG Battle Pass. Some featured in the leaks include hybrids of Raven and Cuddle Leader, Omega and Ragnarok, Renegade Raider and Lynx, Peely and Lil' Whip, and a new version of the classic Black Knight skin.
Brite Gunner/Rex
Raven/Cuddle Leader
Peely and Lil' Whip (Lil' Split)
Spectra Knight
Dark Storm Renegade Lynx
Renegade Lynx
Harbinger Armor Omegarok
Omegarok
The Battle Pass is referred to as an OG Pass
50 total rewards
No collaboration or bonus skin
Bonus Rewards tab with an unknown number of rewards
It still uses the Battle Stars system
The new Black Knight, named Spectra Knight, is customizable with Quests and various helmets, patterns, and banners to unlock.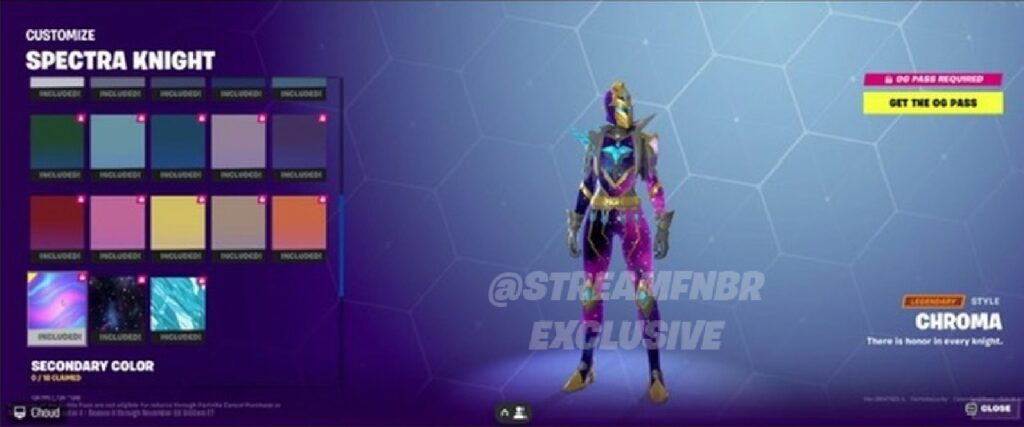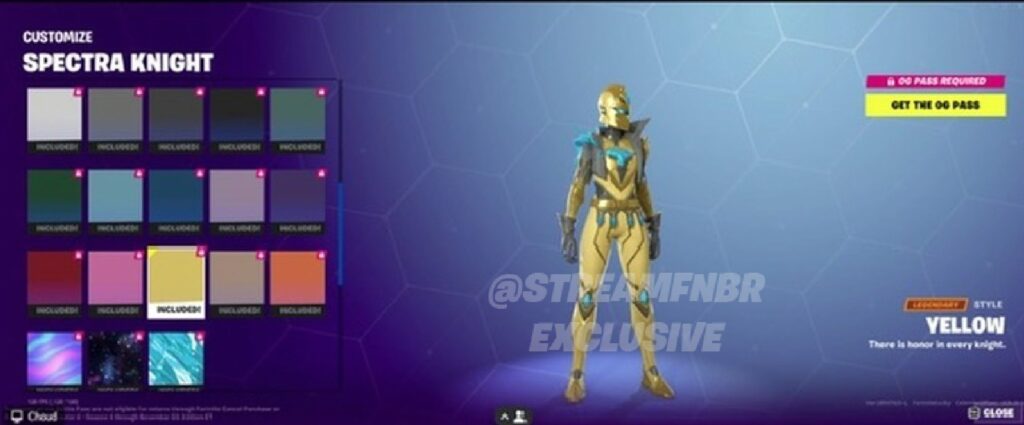 Here is a look at the Fortnite OG Battle Pass screenshots that have leaked via StreamFNBR: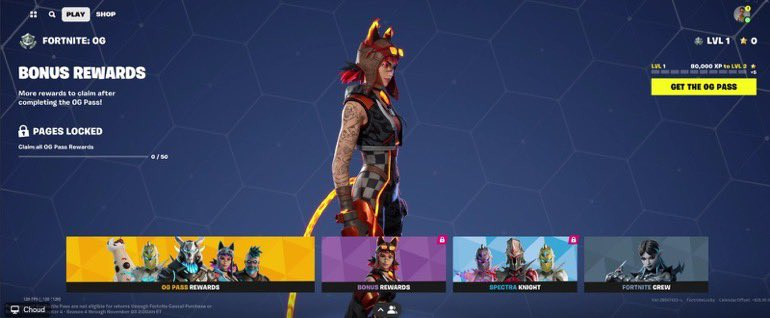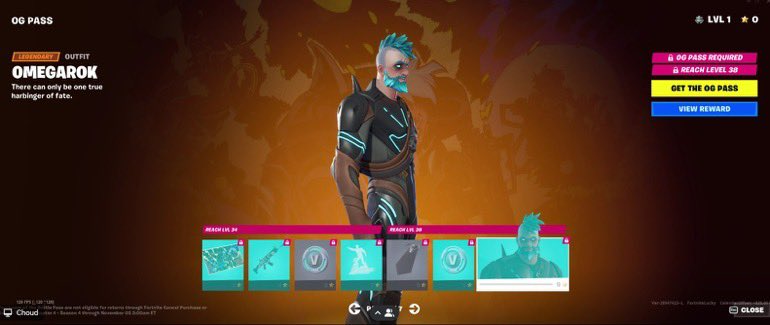 How much will the new Battle Pass cost?
It's unclear whether the usual 950 V-Bucks will remain in the Fortnite OG Battle Pass. As iFireMonkey pointed out, this Battle Pass offers less than a typical season with 50 rewards instead of 100. In any case, including a customizable Black Knight may justify charging players the standard rate.
There are still some unknown elements in the Battle Pass, such as the Bonus Rewards page and the other individual rewards. We expect to learn more before the new season's November 3 launch.