Here are all the locations you can expect to see in Fortnite Chapter 4 Season 5.
Fortnite is on the precipice of arguably the most anticipated season since Chapter 2 Season 1. Fans have long awaited the return to the Chapter 1 map, where friends and memories were made for millions of players. Sure enough, Epic Games has confirmed that Fortnite Chapter 4 Season 5 will bring players back to the Chapter 1 map.
Since this information has surfaced, leakers have uncovered the complete Chapter 4 Season 5 map and much more. Here is a look at the map and the locations we will soon discover again.
Fortnite Chapter 4 Season 5 map leaked; all OG locations to return
The StreamFNBR account on X has uncovered the map that players will experience when Chapter 4 Season 5, also known as Fortnite OG, launches on November 3. The Chapter 1 favorites set to return include Dusty Divot, Risky Reels, Tilted Towers, Loot Lake, and more. 
While the new season will maintain the newly introduced mechanics, such as sprinting and mantling, the familiar landmarks from five years ago are back in full force.
Here is a list of all Fortnite OG locations spotted on the leaked map:
Junk Junction
Haunted Hills
Lazy Links
Risky Reels
Pleasant Park
Loot Lake
Tomato Temple
Wailing Woods
Snobby Shores
Tilted Towers
Dusty Divot
Retail Row
Lonely Lodge
Greasy Grove
Shifty Shafts
Salty Springs
Frosty Flights
Fatal Fields
Paradise Palms
Flush Factory
Lucky Landing
Will the map change throughout the season?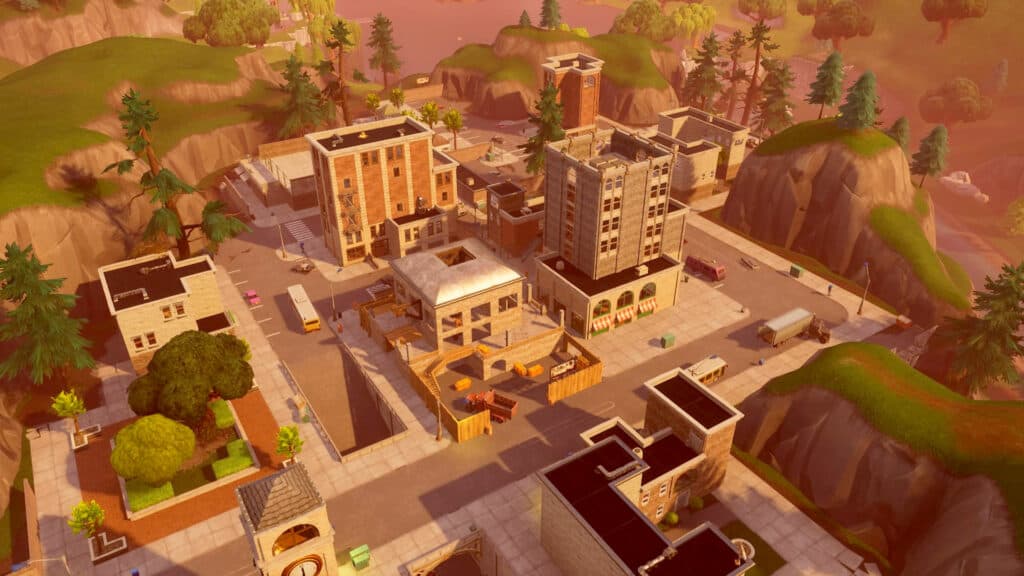 Tilted Towers (Image Credit: Epic Games)
Reports from leakers have indicated that the map will change with each update, following Chapter 1 Season 5 until Season X. While Epic Games has not confirmed this information, we expect this to be true. Some evidence surfaced when content creators began receiving pins from Chapter 1 Season 5 to Season X.
If that theory proves correct, you can expect other points of interest (POIs) not included above to slot into the Fortnite Chapter 4 Season 5 map throughout the season.