OG Fortnite is about to return. Here are some of the most anticipated vehicles and more that Fortnite has hinted at returning.
Fortnite Chapter 4, Season 5, otherwise known as OG Fortnite, is almost here, and players are waiting in anticipation to see what map locations, weapons, mobility items and more will return. Chapter 1 was home to weekly updates, meaning new weapons were being released constantly throughout its two-year run.
So what items do we know of so far that are returning? Some of them may excite you.
Ballers and Traps to return next season
The entirety of Chapter 4, Season 5 is going to be centered around Chapter 1 Fortnite. This iconic time for the game has so many players ready to hop off that Battle Bus and drop at their favorite POI from the past.
But what items should we expect to see return to the game? Well, Fortnite may have just teased a few popular items to return.
Ballers
Image via Fortnite Intel.
Ballers, one of the most iconic pieces of mobility ever to be in Fortnite. The sad thing, is Ballers have barely ever left the vault since Chapter 1 ended. Everyone loved suction-cupping to random objects and flying around the map. Even in competitive, the Ballers were extremely prominent.
Well, in a recent series of images, Fortnite has released a picture of a glass shard that looks as if it is revealing the return of Ballers.
Traps
Image via Planeta Gaming.
Heading back to the famous days of SypherPK, Traps were also hinted at returning in the new season. Traps are so old that we have not seen them in the game since the beginning of Chapter 2. A real OG Forntite player remembers the days when gamers like SypherPK would set up trap towers, baiting players into them to get their final elimination.
Fortnite posted the tweet below on Twitter, asking fans "What is your favorite Trap of all time?".
This is no coincidence. Traps are absolutely returning in Chapter 4, Season 5.
Shopping Cart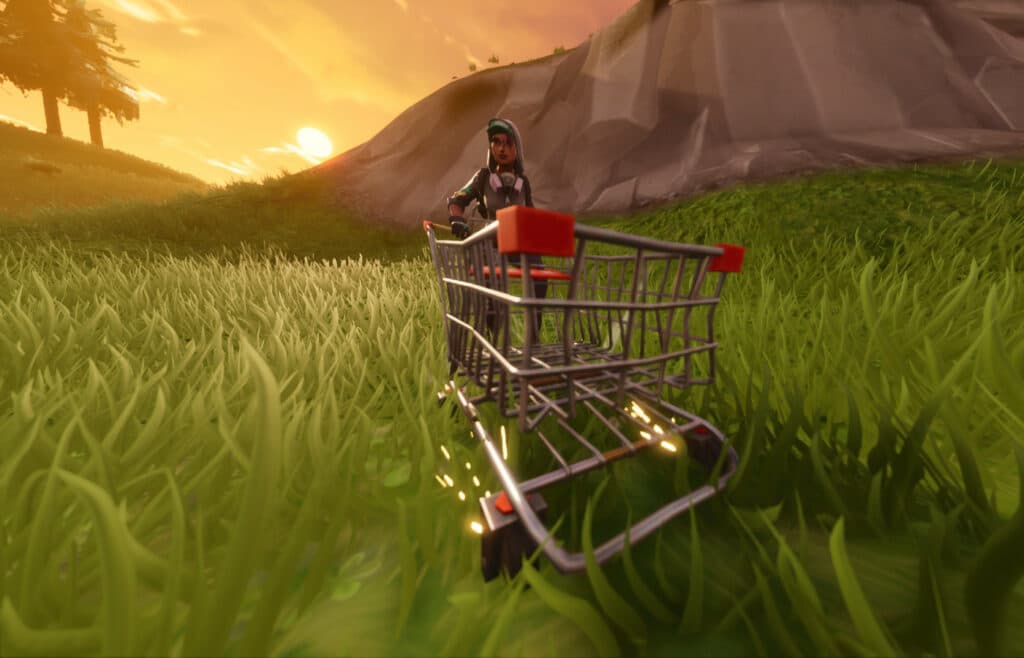 Image via Polygon.
The first vehicle players could operate in Fortnite was the Shopping Cart. While this set of four wheels wasn't necessarily a car or motorcycle, and never really found its place in competitive, it was still a fun tool to play around with. Players were creating ramps and more to launch their friends off of in the Shopping Cart.
Now, with a recent tweet by Fortnite Competitive, many are wondering if the Shopping Cart is bound to return in OG Fortnite.
ATK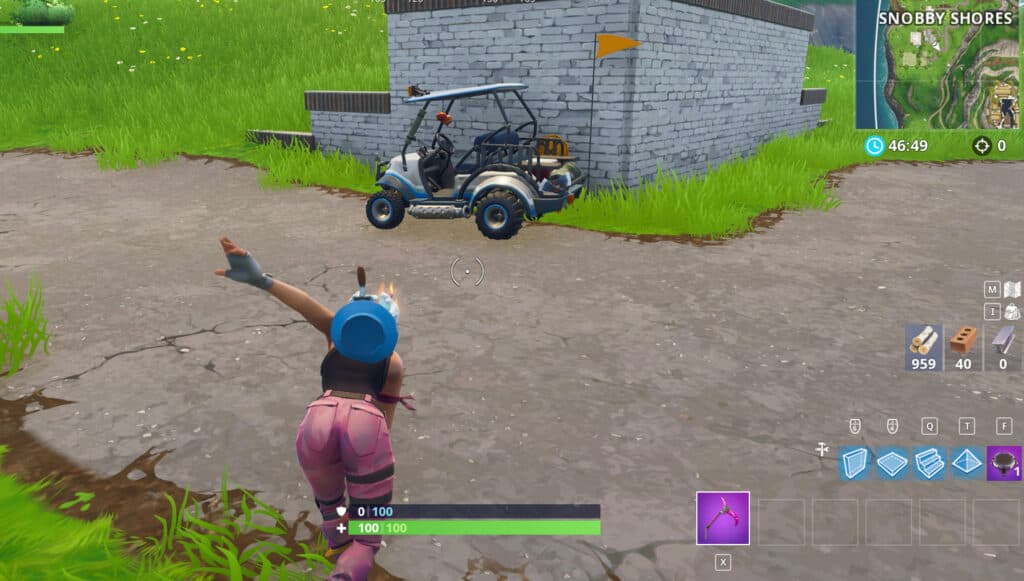 Image via Tom's Guide Forum.
The final vehicle that was also hinted at returning in the Fortnite Competitive tweet was the ATK. The ATK was released not too long after the Shopping Cart and was one of the first vehicles players could really control when driving. Its resemblance to a Golf Cart had people hyped when it first released, as you were able to carry an entire squad on its wheels.
Some of the funniest moments in Fortnite were made with the ATK, and players are hoping this tweet means they will return in OG Fortnite.
So, which of these vehicles and items do you hope to see return?