Fortnite is hitting the reset button back to Chapter 1 when the Battle Royale title ruled the gaming world. With just a few days left in Chapter 4 Season 4, fans eagerly await the throwback season. Today, we will cover all the leaks and provide a countdown to Fortnite Chapter 4 Season 5, also called Fortnite OG.
When does Fortnite OG start?
According to sources, Fortnite Chapter 4 Season 4 concludes on November 3, 2023. As a result, we anticipate a quick turnaround as Epic Games transitions to Fortnite Chapter 4 Season 5. The confirmed launch date per Epic Games is November 3, 2023.
Let's get to some juicy Fortnite Chapter 4 Season 5 leaks. These cover what you can expect next season as the OG Chapter 1 map returns.
What does July 12, 2018, mean in Fortnite?
We have covered this topic separately, but a Time Machine currently exists under the Eclipsed Estate point of interest (POI). It can also be seen in the Fortnite lobby, as shown above, depicting July 12, 2018.
This date is a direct reference to Chapter 1 Season 5–the same season that will kick off the Fortnite OF season (Chapter 4 Season 5). The Time Machine will reportedly malfunction and return players to the OG Fortnite map for a nostalgia run.
Content creators receive care packages referenceing Fortnite OG Chapter 1 seasons
Epic Games has recently sent a care package to content creator Salvatretzzo. Contained within are relics of Fortnite Chapter 1, including an "OG" pin and pins beginning with Season 5 and ending with Season X.
Upon further inspection, the package also contains a vinyl record depicting the complete Chapter 1 Season 5 map with all the fan-favorite POIs. Epic included the creator's reaction to an old Fortnite Item Shop update.
Other Fortnite OGs, such as DrLupo and CouRageJD, have taken part in the viral marketing for the new season. DrLupo published a clip on X, depicting a massive Dusty Diner coffee cup in the middle of an open field. CouRageJD received a huge Truck 'N' Oasis sign, which previously took up real estate in the Chapter 1 Season 5 Trucker's Oasis location.
Is Zero Build leaving Fortnite next season? Are advanced movement mechanics gone as well?
Image Credit: Epic Games
Fortnite's Zero Build mode has become a staple in the game as an alternative to the somewhat challenging Battle Royale mode. However, Chapter 1 did not include Zero Build but instead a primitive version of Fortnite's building mechanic. Still, recent developments have confirmed that Zero Build is here to stay despite rumors to the contrary.
Advanced movement mechanics such as sprinting and mantling are relatively new to Fortnite. Despite rumors to the contrary, sprinting and mantling will remain in the Fortnite OG season when it launches. Epic Games confirmed this in a recent teaser.
The Fortnite OG Battle Pass will feature hybrid versions of Chapter 1 skins
Featured Image: Epic Games / StreamFNBR
A recent leak has unveiled what players can expect in the Fortnite OG Battle Pass. The 50-reward Battle Pass dubbed the OG Pass, will feature hybrid crossovers of some of the most memorable skins. Ones that have been pointed out include Raven and Cuddle Leader, Omega and Ragnarok, Renegade Raider and Lynx, Peely and Lil' Whip, and a new version of The Black Knight.
Fortnite OG to feature rotating loot pools and maps beginning with Chapter 1 Season 5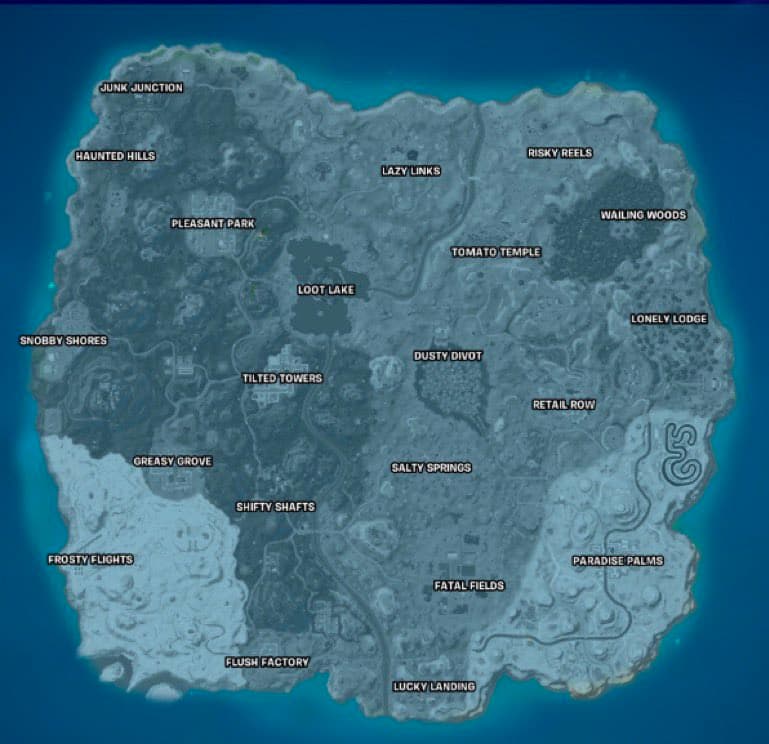 Image Credit: StreamFNBR
It recently became clear that instead of fractions of the Chapter 1 map reappearing, Epic Games would bring the OG map back entirely. Leakers have since confirmed this to be the case, which means the Chapter 4 map will be gone in Season 5.
Additionally, Epic will highlight all seasons from Chapter 1 Season 5 to Season X, with each unique map and loot pool leading up to Fortnite Chapter 5. 
Here is a look at each season's loot pools and POIs to give you an idea of what to expect:
Season 5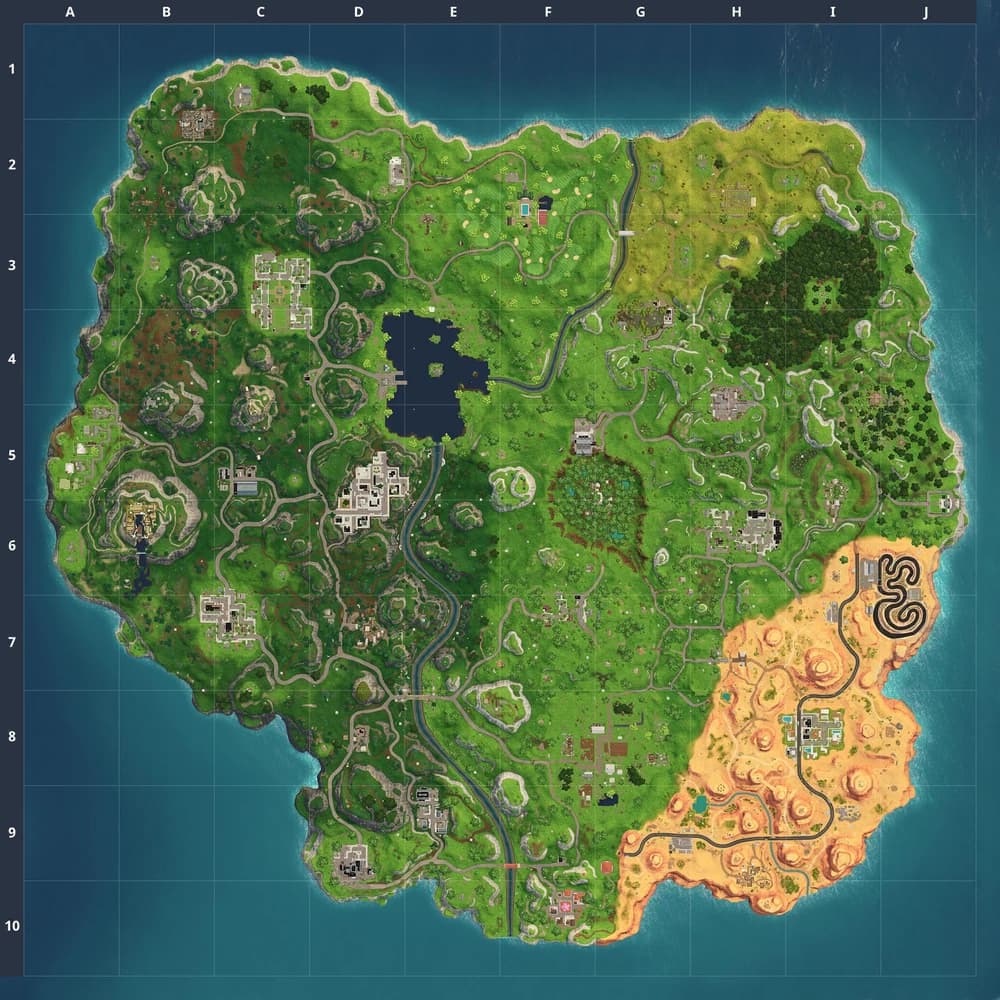 Season 5 map
Lasted from July 12, 2018 to September 26, 2019
Assault Rifle
Scoped Assault Rifle
Minigun
Burst Assault Rifle
Light Machine Gun
Thermal Scoped Assault Rifle
Pump Shotgun
Tactical Shotgun
Heavy Shotgun
Double Barrel Shotgun
Suppressed Submachine Gun
Submachine Gun
Compact SMG
Pistol
Suppressed Pistol
Hand Cannon
Dual Pistols
Bolt-Action Sniper Rifle
Semi-Automatic Sniper Rifle
Hunting Rifle
Heavy Sniper Rifle
Season 6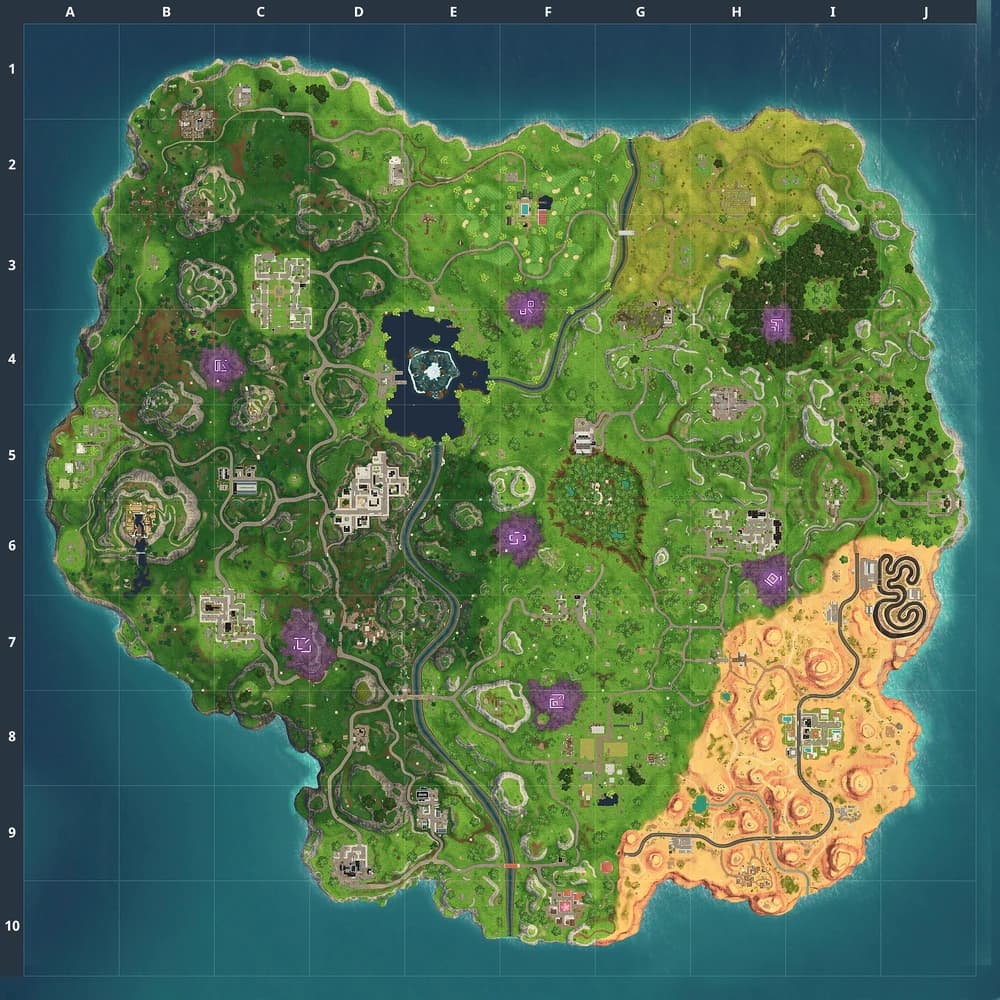 Season 6 map
Lasted from September 27, 2018 to December 5, 2018
Assault Rifle
Scoped Assault Rifle
Minigun
Burst Assault Rifle
Thermal Scoped Assault Rifle
Suppressed Assault Rifle
Pump Shotgun
Tactical Shotgun
Heavy Shotgun
Double Barrel Shotgun
Submachine Gun
Compact SMG
Pistol Suppressed Pistol
Hand Cannon
Six Shooter
Bolt-Action Sniper Rifle
Hunting Rifle
Heavy Sniper Rifle
Season 7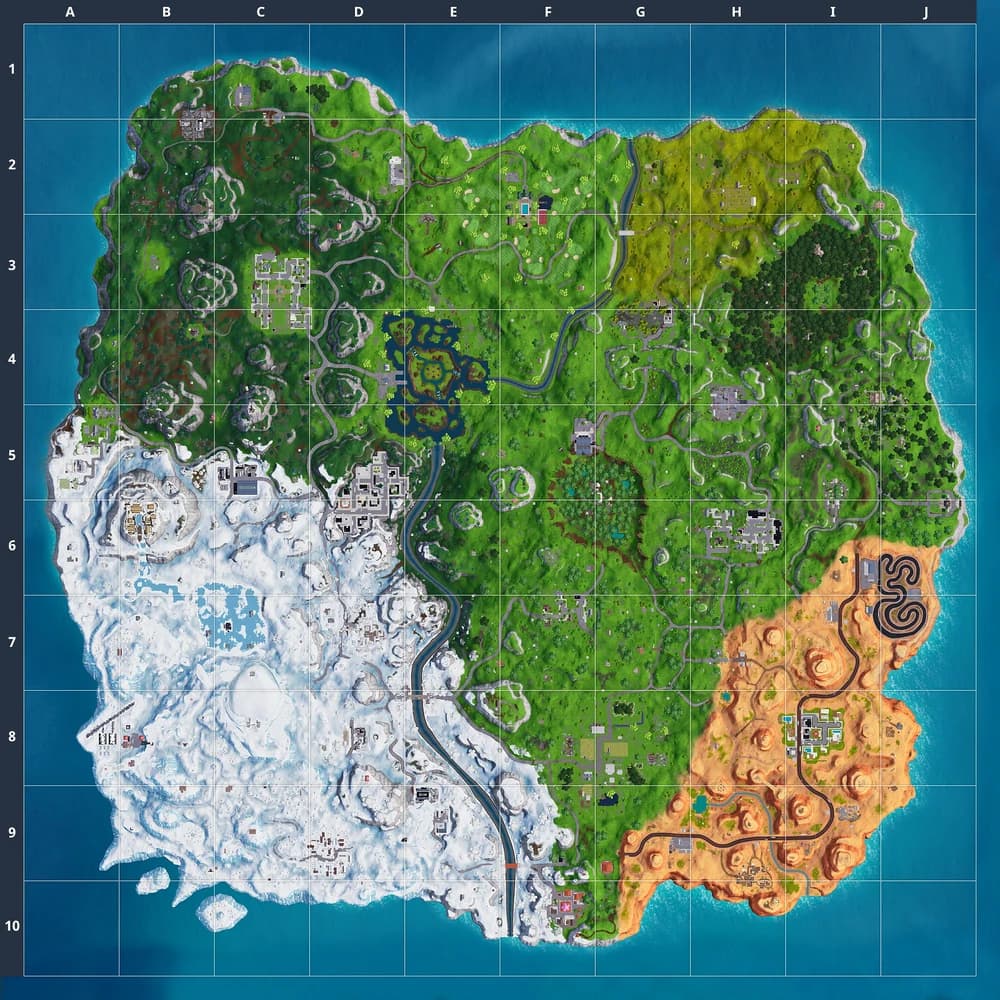 Season 7 map
Lasted from December 6, 2018 to February 27, 2019
Assault Rifle
Scoped Assault Rifle
Minigun
Thermal Scoped Assault Rifle
Suppressed Assault Rifle
Heavy Assault Rifle
Pump Shotgun
Tactical Shotgun
Compact SMG
Suppressed Submachine Gun
Pistol
Suppressed Pistol
Hand Cannon
Dual Pistols
Scoped Revolver
Hunting Rifle
Heavy Sniper Rifle
Suppressed Sniper Rifle
Grenade Launcher
Rocket Launcher
X-4 Stormwing
Season 8
Season 8 map
Lasted from February 28, 2019 to May 8, 2019
Scoped Assault Rifle
Minigun
Thermal Scoped Assault Rifle
Suppressed Assault Rifle
Heavy Assault Rifle
Pump Shotgun
Tactical Shotgun
Compact SMG
Suppressed Submachine Gun
Pistol
Suppressed Pistol
Hand Cannon
Dual Pistols
Scoped Revolver
Flint-Knock Pistol
Hunting Rifle
Heavy Sniper Rifle
Suppressed Sniper Rifle
Boom Bow
Grenade Launcher
Rocket Launcher
Drum Gun
Season 9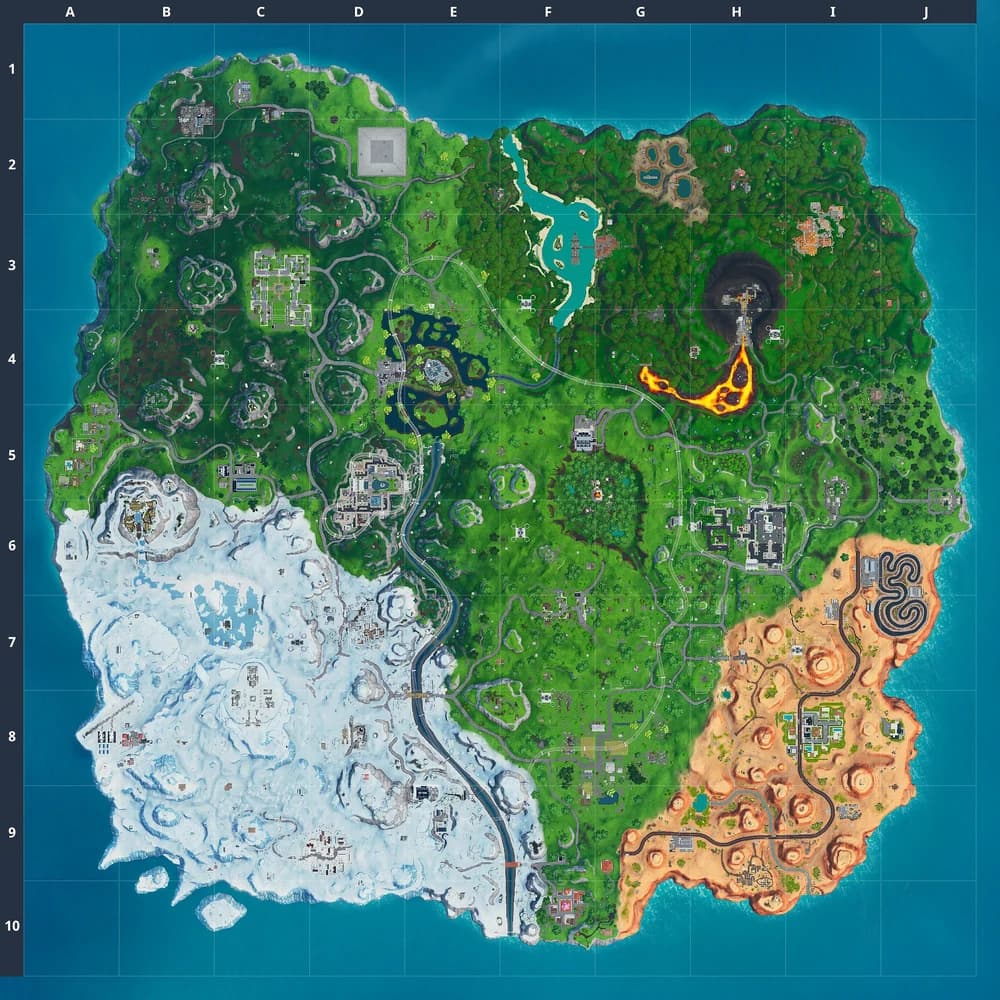 Season 9 map
Lasted from May 9, 2019 to July 31, 2019
Assault Rifle
Scoped Assault Rifle
Minigun
Heavy Assault Rifle
Infantry Rifle
Drum Gun
Tactical Shotgun
Combat Shotgun
Pump Shotgun
Drum Shotgun
Burst SMG
Suppressed Submachine Gun
Pistol
Revolver
Suppressed Pistol
Hand Cannon
Flint-Knock Pistol
Heavy Sniper Rifle
Bolt-Action Sniper Rifle
Storm Scout Sniper Rifle
Grenade Launcher
Rocket Launcher
Proximity Grenade Launcher
Storm Flip
Season X
Season X map
Lasted from August 1, 2019 to October 13, 2019
Assault Rifle
Scoped Assault Rifle
Minigun
Heavy Assault Rifle
Infantry Rifle
Suppressed Assault Rifle
Tactical Shotgun
Pump Shotgun
Suppressed Submachine Gun
Tactical Submachine Gun
Pistol
Revolver
Suppressed Pistol
Hand Cannon
Flint-Knock Pistol
Heavy Sniper Rifle
Bolt-Action Sniper Rifle
Automatic Sniper Rifle
Grenade Launcher
Rocket Launcher
B.R.U.T.E.
Junk Rift