Team Liquid's coach, Blitz, recently talked to Esports.GG's LeonArthur on his podcast, Connecting the Dotes, about the formation of the team, Zai and MATUMBAMAN, and many more. Here is the summary for you!
For the upcoming 2021/22 DPC Season, Team Liquid have gotten themselves one of the strongest rosters on paper. They not only welcomed their TI 7 winner – MATUMBAMAN, they also brought Zai to the team. Both players were previously with Team Secret.
"Zai was a no-brainer for us" – Team Liquid Blitz
When they were rebuilding the team, the team had some talks with a lot of players from the CIS region, even some from South East Asia as well.
But when Zai became available, there was no reason for Team Liquid to pass on him.
In another podcast with DOTA2 commentator, Capitalist, Blitz mentioned that Zai gave him some of the players that he would love to play with. Names like Sumail, Arteezy and MATUMBAMAN came up. However, to Blitz, some of them were just not possible to get on the team.
That being said though, Zai didn't care much about how the roster would end up, said Blitz. Zai joining the team before the roster was completed is an indicator of the 24-year-old player's confidence. It highlights his belief that he will be able to make the team work no matter the situation he goes into.
This confidence is an inspiration to the boys in Team Liquid who switched over from Heroes of Newerth. As Blitz said, there was a level of: "We didn't know what's best to do".
Free Reign for Zai
In the first series of DPC WEU 2021/22 of Team Liquid, the team had a dominant and rather creative debut. Zai got to play his favorites, Pudge and Spirit Breaker. He was asked by the panel whether or not he had the most say on his hero pool. He jokingly answered that he had made it sure in his contract that he would have free reign on his own heroes.
Blitz shared that when Zai suggested the two heroes, the team was okay with it. Interestingly though, Zai also asked MATUMBAMAN, particularly whether he would be cool with it. And Blitz described it as :
Matu was just sitting there like, "Yeah I don't care."

Blitz talked about MATUMBAMAN's reaction to Zai's crazy ideas.
To Blitz, it is a win-win situation for the team if they're able to have fun and also win at the same time. As it also demonstrates a high level of trust within the team.
And for Team Liquid, their mission is to enable the players on their squad.
"If you have ideas, and if you want to lead, we're going to give you space and room to be able to do so"

– Blitz.
The transformed Matu
Blitz was also asked if he'd noticed any differences or improvements in MATUMBAMAN compared to the last time they worked together in Team Liquid. That was 2016 where Blitz was coaching Team Liquid and the team comprised of KuroKy, FATA-, MinD_ContRoL and JerAx.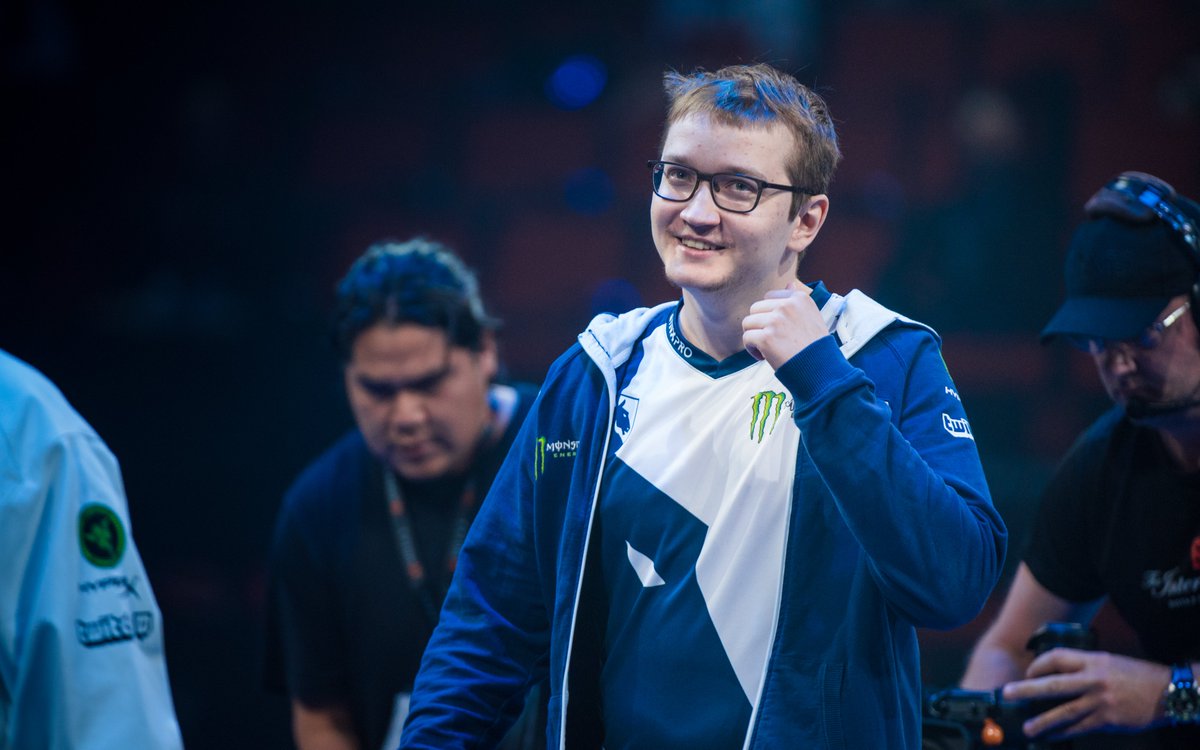 Blitz describes the young MATUMBAMAN that he worked with before as never really a big talker. In fact, he always been kind of quiet. Aside from being more serious and experienced now, MATUMBAMAN is very specific about what he wants out of the games now.
Sometimes Matu would be like, "Listen, guys, this is the real problem, or this is what we did well, and it's usually just what we should do."
The Glue that holds the team together – Liquid.iNSaNiA
One of the most important goals for Blitz on Team Liquid is to enable iNSaNiA more.
That's because Blitz felt that he didn't spend enough time with his captain, iNSaNiA, in this previous season.
"I feel like along the way, I kind of forgot about him. And I have to remind myself that at the end of the day, he's the glue that makes our team work, regardless of how good Zai and Matu are, like the person that I personally will believe in the most is iNSaNiA"

Blitz talked about his captain.
To Blitz, when iNSaNiA is in good form and has a healthy mindset and is able to think about Dota in the right ways, the team will click together. It is very important for Blitz to help his captain achieve that as iNSaNiA is the glue that holds the team together.
What are the biggest problems facing Team Liquid?
What are some of the potential problems that the team would run into? To him, it could be some level of complacency and laziness. Hence, while it is important for them to be working hard, they have to be smart too and not just grind without any purpose.
"It's like, we have to snap ourselves out of it and say like, what are we actually getting out of these games and stuff like that instead of just mindlessly playing."

Blitz elaborated on the team's approach to their games.
The team needs to focus on always having ideas of what they want to do and how they want to progress together instead of just mindlessly playing.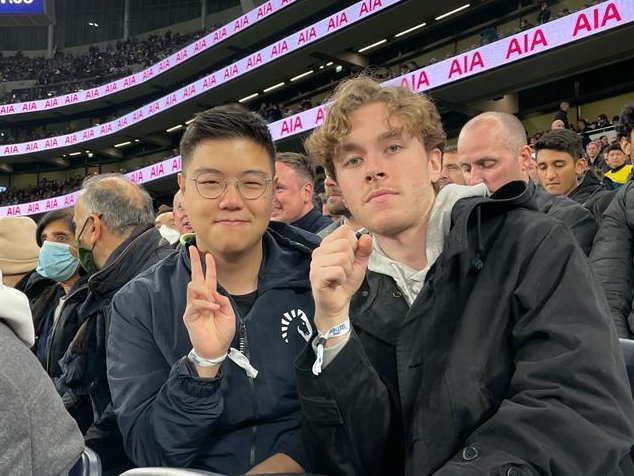 Which Teams are the biggest challenges for Liquid?
Without hesitation, Blitz answered Team Secret. That's because Puppey is an incredible captain and they have amazing players now. Besides Puppey, Blitz also said that Kuroky will always figure things out too, so Nigma Galaxy is a strong opponent as well. However, Nigma Galaxy isn't looking too hot with their current score now; they are 1-3 at the time of writing.
When Blitz talked about Tundra Esports, he said that they're definitely not a dark horse anymore, everyone knows how good they are at this point.
And finally, we come to OG. There are a bunch of zoomers in the team that have never been stomped or owned by Puppey in their career yet. So, they don't have the fear that many others have and that could be really scary and dangerous. The results are definitely there for all to see, with OG beating Team Secret in a dominant fashion in their debut match.
Team Liquid is currently the #1 seed in the DPC WEU 2021/22 Tour 1: Division 1. They've taken down strong contenders like Team Secret, Tundra Esports and OG. They are on the way to the very first Major of the season.
Team Liquid's last two series will be against Alliance and Nigma Galaxy who are struggling at the moment. However, all teams are having a much-needed break for Christmas and New Year. In DOTA2, anything could change in a few weeks' time, so let's hold our horses and see what's next!
Happy Holidays everyone! Esports.GG wishes you a blessed and happy holiday.
You can catch LeonArthur's podcast live on Youtube. Stay tuned to Esports.GG for the latest Dota 2 news and updates.