Elephant went up against Evil Geniuses in the Lower Bracket Round 1 in the International 10 yesterday. Unfortunately, the team lost and finished at 13-16th place. After the game, the coach of Elephant, rOtK, released a long post on his Weibo. Here is the translation.
Team Elephant crashed out of The International 10 after a loss to Evil Geniuses in the lower bracket Bo1. It was a disappointing finish for a team that has multiple superstars on its roster. With Bai "rOtK" Fan at the helm, expectations were very high from this team. The team, including its star coach have received a lot of criticism over their performance at TI. After their elimination from the event, r0tK shared his thoughts on the team's performance on social media.
"It's 4:30am here, I couldn't fall asleep, so let's talk about my thoughts like we usually do after a LAN tournament. Well, I didn't expect my first LAN event this season to be The International. Cause normally, it'd require a lot of time for players to develop into an established team. Playing in more LAN events will also find out the team's weaknesses, and conclude things that we should keep in our mind.
"This is definitely the worst season for me in recent years, I guess it'd be the same for the team"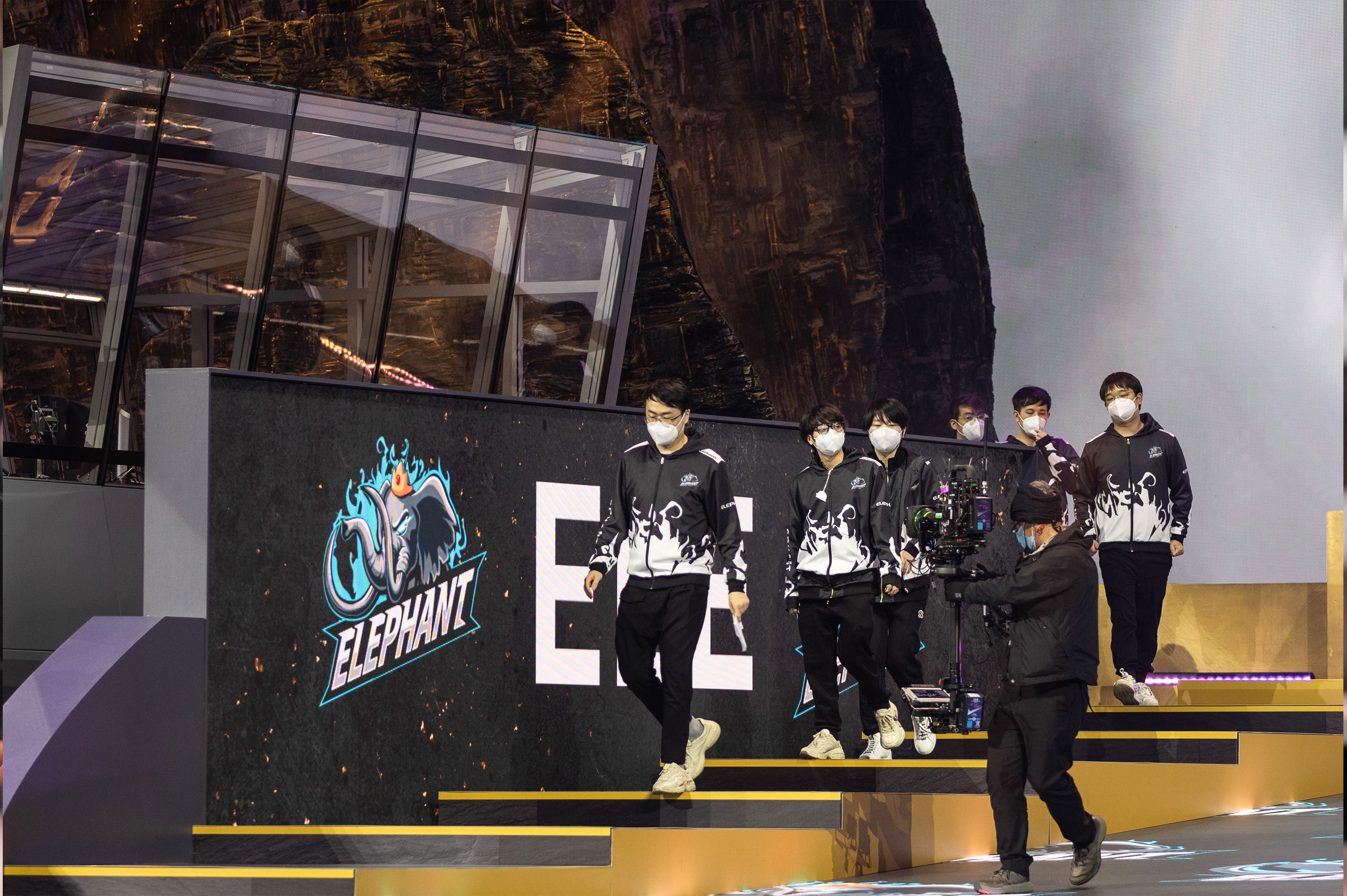 "This is definitely the worst season for me in recent years, I guess it'd be the same for the team. Let's talk about our experience here, we were sailing smoothly in the 2 weeks-long boot camp, everyone was feeling pumped and confident. However, one week before TI, we were required to quarantine in our own rooms for four and a half days. We had to stop our training and things suddenly changed when we went to the TI hotel.
We were getting smashed the entire day. Of course, I'm just sharing the experience here. Invictus Gaming were quarantined as well, but they were performing very strongly. In esports, whoever wins gets to write the history, I'm not trying to find any excuses, we were indeed not as good as the others."
Thoughts on the Team's Group Stage Performance
Elephant did not have a great showing in the group stage either. The team only managed to qualify for the playoffs because Thunder Predator failed to win a single game. A 6-10 score from such a star-studded team was below expectations and much to the disappointment of the team's fans.
"Fast forward to the group stage, everything was fine initially in terms of players' form and our drafting. (Discussion for strategies and drafting approach were normal)." said rOtK. "After we got the Vici Gaming had that amazing comeback in Day 2, the players were mentally shaken, including myself. I don't know what happened. Then, I messed up the draft in game 1 against Team Spirit."
"After Game 1, I washed my face and I thought we couldn't keep doing it this way. I told my boys, our draft last game was too weak and it was on me. We had to adjust for the next game, we couldn't go for the best option for each individual anymore, someone had to sacrifice, there's no way everyone could get themselves the best game. I would be more decisive in drafting towards our structure, whoever that wanted to give opinions, let's not derail the team from the big picture.
What happened after this was pretty normal, but we still lost two games. After that, we found some form back in the series against Team Secret. We lost game 1 narrowly. In game 2, we gained a huge advantage early on and managed to close it out. We had a pep talk at night, and we were confident to give our best to take 4 points in the last day of group stage, so we could force a tiebreaker for Upper Bracket slot. "
"I felt like I was also affected when it came to the series against Quincy Crew, I was hesitating and being indecisive" – rOtK
"Day 4 started, everything was going as planned, we got the draft that we wanted. We snowballed our early advantage and was gaining control of the game. Then they enemy made a comeback. What the fxxk? And game 2 was the way you saw it. I felt like I was also affected when it came to the series against Quincy Crew, I was hesitating and being indecisive.
So, we had to play Evil Geniuses in Lower Bracket. I watched all their replays in group stage and took down some notes. I shared them with the boys and asked them to discuss including drafting simulation. We got our ideal draft today. We read the last pick Night Stalker from them. But we thought we could manage it with our Sven and Tide Hunter. We were confident to go through this, but things didn't go our way.
I'm sorry to let you down again, this is on me."
rOtK's Pre-Game Analysis on Evil Geniuses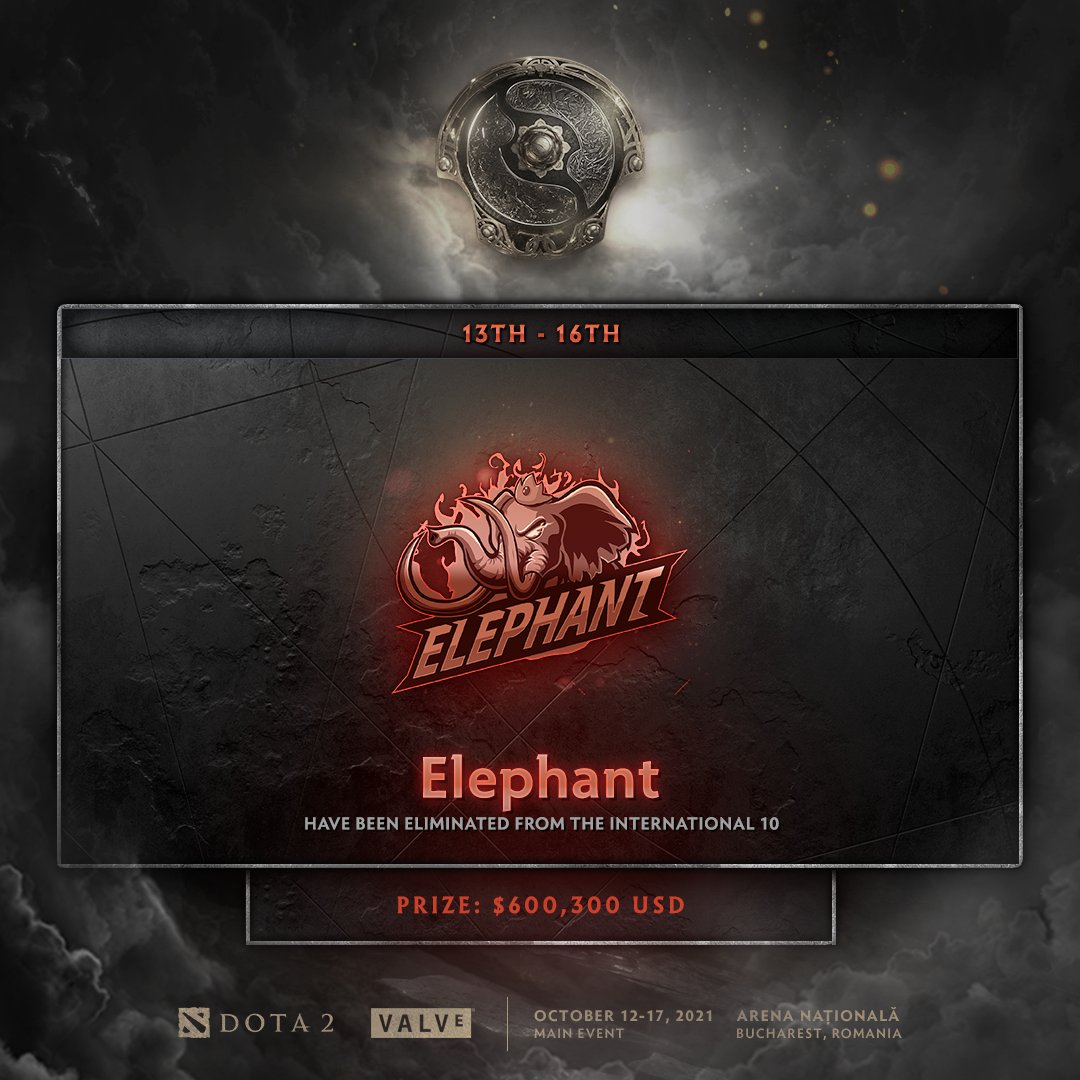 R0tk also shared his analysis on Evil Geniuses' playstyle before their match against the North American squad. It was an insight into the EG players' style of play, including special emphasis on IceIceIce and Abed. Unfortunately, despite having a great read on EG, Elephant still lost and were eliminated from the tournament.
"They focus on rune control a lot, especially the 6 minute power rune. The two supports will start moving to Iceiceice to put pressure on Eurus when Arteezy has no lane pressure anymore. We have to read the moves of their two supports after they controlled the rune."
"Abed loves leading his two supports to put pressure on the map by getting kills, he's very active on map"- rOtK
"Normally, EG will always have two supports rotate to mid lane for the 6 minute power rune. They will even do it for the 4 minute water rune if their side lanes aren't under too much pressure. (As long as Abed is on a hero that buys bottle, or when he's facing huge pressure)
We have to focus on giving information of the two supports from side lanes when we play against them. Then, our mid lane have to share information to the side lanes, and whether or not our supports can control the rune.
Abed loves leading his two supports to put pressure on the map by getting kills, he's very active on map. So, rune control is vital for us. As long as we read his movements, avoid getting picked off, his net worth will naturally fall off at mid game."
ROtK's Thoughts on EG's Playstyles
"EG's opening is always the same, they love blocking creeps. They will only contest their sides of bounty rune so they could go back to block creeps immediately. We could look to contest 3 bounty runes or get first blood in the opening against them.
EG also loves camping side lanes with lane wards. Just take a brief note on this. Don't be hesitant in the game, we play the way we have to play, dont be afraid.
EG also loves to do an offensive trilane, especially when Iceiceice can't lane."
Huge Potential but Ends in Disappointment
Elephant will finish the International 10 as the 13-16th place, walking home with $600,300 prize money. It is no doubt a huge disappointment for the team, knowing how high of a caliber their players are on. They were seen to be the Savior of China after the team's formation. We wish everyone on Elephant the best of luck moving forward.
Stay tuned to esports.gg for the latest Dota 2 news and updates.