Evil Geniuses finds themself in the lower bracket at TI. The team will have to battle through some really strong teams to survive.
One of the favorites to win TI10, Evil Geniuses now find themselves facing elimination in the lower bracket. The team will face off against Elephant in a bo1 match to avoid elimination. The EG players gave us some insights into their thoughts about TI10, their performance and expectations going forward at the press conference.
Evil Geniuses are now facing elimination in the lower bracket. Things could go awry pretty quickly as its a best-of-one series against the star-studded Elephant roster. We asked EG which teams they think are the strongest at TI10 so far.
The teams that look the strongest in the groups are probably IG and LGD. Lot of teams were probably sleeping on IG cause they weren't there in the second Major. But people are starting to realize that they were a really strong team in the first major and now they are packed with their full roster.  

Cr1t
---
TI10 has always had best-of-one first round matches in the lower bracket. But this is the first time Evil Geniuses find themselves facing elimination after playing a best-of-one. Naturally, Cr1t is not amused.
"Yeah, for sure. I don't know why there are bo1s. It makes no sense. We should just be playing BO3s. There's always been BO1s at TI, it's just tradition at this point. It's my first time playing a BO1 at TI, so it's also an experience. I won't say I am looking forward to it, but it is what it is." – Cr1t
---
The COVID pandemic threw the entire DPC calendar off-schedule. Valve had to cancel TI10 last year and even this year, COVID forced Valve to cancel the live audience at the venue.
Fly: "It's been COVID, so it's made things a little weird. Going into the Singapore Major, we basically came in with zero practice. That was kind of a different thing than we were used to. Then at Kiev, we had roughly one week before that we got to practice. [We practiced] At the tournament itself, but we got there early, mostly because of COVID. It's been different.
For TI we got a lot of time in bootcamping. We stayed in Monaco for roughly three weeks. It's been pretty different each time and I think we still have not found the best things for us to do cause its been so affected by different circumstances. It has been a little strange."
---
You are an international Dota 2 team, how is the pub game experience in NA different from other regions?
Arteezy: I prefer NA pubs a lot more than other regions. Mostly because its the same group of players. Every time you see on the server and someone else is queuing, you can match the queues together and you always get the same kind of games. So it feels like an in-house at certain points in the night. It's way different in the other regions just because the player pool is much larger.
In EU when I was playing pubs if someone in my friends list is queueing and I start queuing, most likely I won't match with him. So it's just different where you just queue in EU and in NA its more like you talk to people and queue at the same time. I prefer playing on higher-skilled teams with a smaller player pool than chain-queuing into random players. 
---
"Last major we started in the lower bracket, we made it all the way to the Finals."
This is the first time in many years that EG will start in the lower bracket. Could you tell us what did you think went wrong in the Group stage?
Fly: Generally speaking, we did not play very well. I think we are where we were supposed to be. Its not easy to say and we as a team understand that we didn't play well. More importantly, we have faith in each other that we are a very strong team. Last major we started in the lower bracket, we made it all the way to the Finals. We all have faith that we can still do it. We still have it.
---
A lot of analysts and fans put you, PSG.LGD and OG as the top three to take this year's aegis. Does this kind of pressure weigh you down?
IceIceIce: Not really. The opinions of others After playing that many tournaments, you learn to not be grudged by whatever you read online on the forums. Normally I think value comes from people around or from my team or even from myself to meet the expectations to play well.
---
Fly: "Doesn't matter who we play we are going to have to bring out our best"
Your first game in the lower bracket is a Bo1 against Elephant. How do you approach this game against them considering that they have no experience against Western teams until this TI. They did not play any Major or any international events. Does that make them an easy target or are they like a wounded beast that should be treated carefully?
Fly: I think Elephant is one of those superstar teams with a bunch of players that have been really successful, not just at TI but also in general. We have a lot of respect for those guys. We think they are really good. We didn't get a chance to play against them much. It's a Bo1 and anything can happen. Doesn't matter who we play we are going to have to bring out the best. I'm sure they will also bring their best, it's going to be a battle to the death.
---
We haven't seen too much flexibility in your drafts with the hero picks compared to other teams in the group stage. Is the meta not fitting you right now or is it a conscious decision to play what is 'tried and tested' for you?
Fly: think there's a few elements here. We don't want to be giving away too much of how we think about the game. Every team wants to stay in their comfort while also exploring their options. Some team looks really good in the tournament. Let's say a team decides to play Wisp as the offlaner, you are going to look at it and decide if this is good. We have our own process on how we choose what to pick. In the end, we will do what is right for us. It doesn't really matter whether others think we are versatile or not. All of that is other people's opinions and it doesn't really change anything for us. 
---
Evil Geniuses recently announced a partnership with Healthy Gamer. Dr. Alok Kanojia, popularly known as Dr. K will be working with the players for TI. EG has worked with Dr. K previously at the Singapore Major and at the Animajor.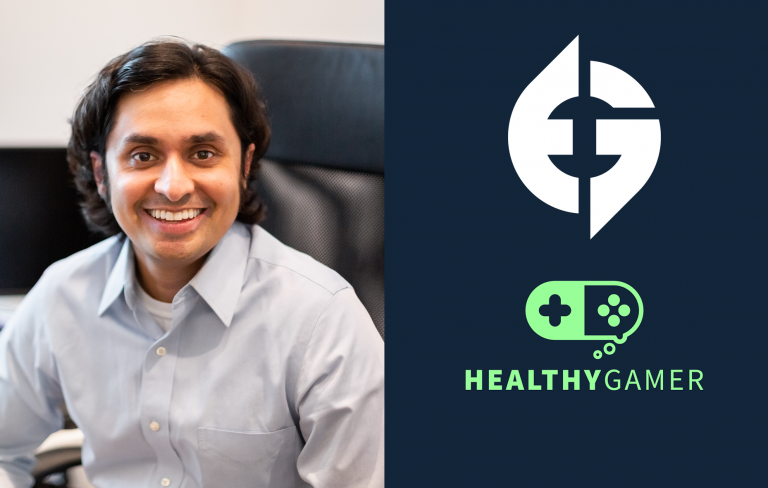 How has Dr. K helped the team behind the scenes. Do you think having a sports psychologist is going to become the norm amongst Dota 2 teams going forward?
Arteezy: Overall he has been a very positive effect on the team, on me, on Bulba. It's always nice to have a person from a different perspective, someone who is not always around us all the time. So he gets to see us with no bias. He has really good intentions, I think he is doing a great job in helping us.
Dr. K is your performance coach and he is also a very big Dota 2 fan. Does having him know Dota 2 so well, help him help you better? Or is it a non-Dota relationship completely.
Fly: It helps that he knows what we are talking about, sometimes. He will have some more understanding when we are talking about Dota stuff in our practice room. It helps overall.
---
How have you traditionally communicated after a loss? Do you address the game that you just lost, or do you just focus on the next one?
Fly: Something that Dr.K is good at is communication. We've tried to kind of do both, you have to address the game that you just went through. Maybe there's something useful that you can use for the next game and just acknowledging what went wrong and what went well. Its definitely a combination of both things and then get yourself in the right headspace for the next game.
How do you think about the fact that there is no crowd at The International? Is that something you are going to miss are will you feel less pressured by that fact.
Fly: I will personally miss it. I don't know if everyone else feels the same. Playing in front of a crowd definitely feels more hype. There's a lot of that energy when you play which is really cool. So playing in an empty stadium is going to be a little weird.
Cr1t: I don't think the crowd usually adds pressure. The pressure is usually internal or from other things. When you are on the stage, the excitement and energy from the crowd is not really a negative type of pressure. It's pretty much positive to have a crowd at TI. It's just sad.
---
You didn't attend a lot of non-DPC tournaments. How did you keep in shape and was this break beneficial for you?
Fly: We played a lot of pubs. In hindsight, I think it would have been more beneficial to play more officials. But on the other hand I have experienced burnout from playing way too many officials, so there are benefits to not playing. Being from different countries and with COVID restrictions it was not always simple for us to just go and be there [Europe] for over a month and a half. If I could change something, I don't know if I would, but it's definitely good to have some officials. A four-month break is pretty long.
---
The addition of IceIceIce was the lone roster change for EG in the last two years. How did that come about and what are the differences in having him as the offlane compared to Ramzess in the last iteration?
Fly: It was a situation where RAMZES felt like he wanted to go back to playing carry. It was COVID and we weren't able to play with each other for a long time. TI was delayed, so everything was up in the air. And then RAMZES just stated that's what he wants to do. At the time we were unhappy with RAMZES that he no longer wanted to play offlane. After that we had time to figure things out. Everyone here on the team respected IceIceIce as a player. He was one of the first players we thought about.
---
Do you have any requests that you want to make off Icefrog for the post-TI patch. Do you want to see sweeping changes to the game or would you rather have existing mechanics be refined instead?
Cr1t: For me the biggest thing is the map changes that we didn't see in the last patch. People were expecting a big patch which means there will be some map changes but there weren't so I'm expecting some map changes next.
Arteezy: I am looking forward to them removing water runes, removing bottle, removing haste runes at 6:00 and other things that annoy me.
---
Thoughts on the Dates for the Next DPC Season and TI11
Alliance recently tweeted the dates for the next DPC season. With the third Major taking place in August, TI should take place sometime in September or in October. What are your thoughts on the 'new TI dates?
Fly: The weird thing is that one of the DPC seasons will have a break in between, for Christmas which is very strange for me. I would personally prefer to have it in August, right now it really cold. I would like it if they went back to the original schedule. But I also understand that them wanting to fit three Majors in, with this timeline it's pretty hard. So it was a tough decision to make, I get why they did it.
---
Stay tuned to esports.gg for the latest Dota 2 news and updates.
Featured Image Credit: Evil Geniuses.