Here are all of the Diablo 4 dungeon locations! This guide includes screenshots of where each dungeon is located on the map.
As you battle against the darkness and travel around Sanctuary, you'll come across various dungeons. Read on for all of the dungeon locations in Diablo 4!
Diablo 4 dungeon locations
In Diablo 4, there exists capstone, keyed, and nightmare dungeons. While the capstone ones can be accessed after a campaign, the keyed variation involves tiers and dungeon affixes. As for nightmare dungeons, they can be unlocked with nightmare sigils.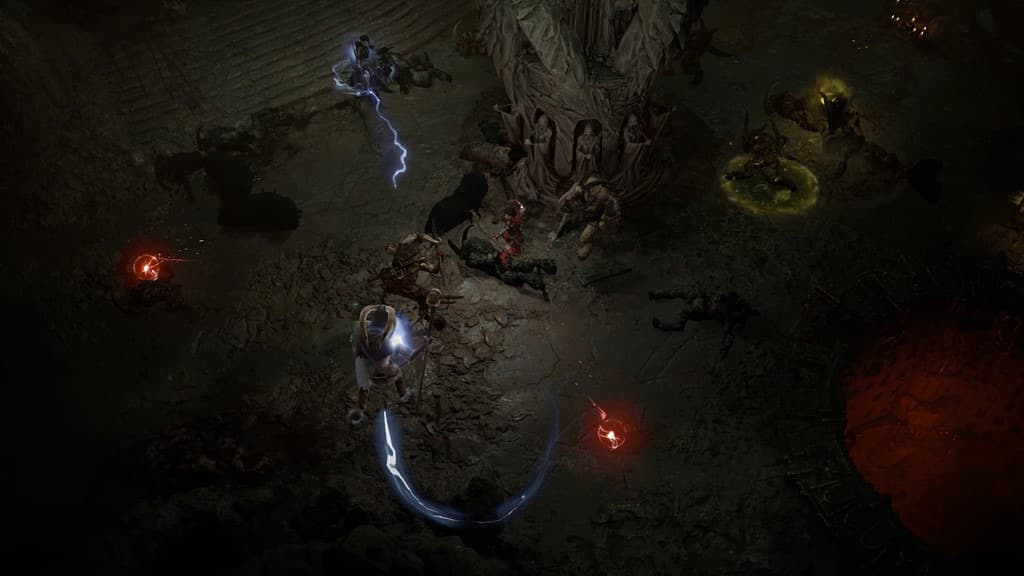 Diablo 4 screenshot (Image via Blizzard Entertainment)
Diablo 4 Fractured Peaks dungeon locations
Here are all of the dungeon locations in the Fractured Peaks area. A symbol representing dungeon gates marks these on the map. You can click on the image to zoom in.
Hawezar dungeon locations
Similarly, here are all of the dungeon locations for the Hawezar zone. There are 23 of them in total here.
Diablo 4 dungeons in Scosglen
As for the Scosglen area, there are 25 dungeons in total. Make sure to take note of each dungeon's aspect as well. These depend on your character's class.
Kehjistan dungeon locations
Next, the Kehjistan area has 23 dungeons. Simply interact with one of these locations to enter it and slay some monsters.
Dry Steppes Diablo 4 dungeons
Additionally, the Dry Steppes zone includes 21 dungeons of interest. In total, there are 115 dungeons in the game, resulting in endless adventures and challenges.
Related content:
---