ImperialHal launches 30-day ProGuides course for Apex Legends
This exclusive boot camp will see ImperialHal coaching average players through a series of movement, aim and decision-making improvements.
ProGuides has long been a staple in the competitive gaming community. They recruit the best players from any given game and offer them a chance to create a learning course for aspiring pros. Phillip "ImperialHal" Dosen is the latest pro to join the coaching ranks for Apex Legends. During his exclusive 30-day boot camp, players will learn directly from the man himself through various online videos, clip reviews and discord advice.
The full 30-day course will cost $139 for ProGuides members and $279 for non-members. If you want to become a member prior to signing up for this course, it'll run you $7.99 per month. While the price may seem steep at first glance, the results could earn you a lifetime of Apex Legends knowledge. Enrollment will close October 22 with classes starting October 30.
ImperialHal's course promises drastic improvements
Longtime Apex Legends players know that this game requires you to be good at multiple skills simultaneously. This is especially true if you're aiming to reach the coveted Apex Predator rank. ImperialHal's course promises to "drastically improve" your aiming, movement and decision making. These are considered the three most important skills in the game.
Aim
As a certified god aimer, Hal's included aim training in his class. During this portion, the course promises to correct issues with mouse sensitivity, poor strafing mechanics and bad crosshair placement. In the end, you'll have perfected your sens, improved your tracking and learned the art of microflicks.
Movement
Apex Legends is known for its innovative movement techniques. From tap strafing to wall bouncing, there are numerous abilities that help to create a higher skill gap between casual players and pros. This guide hopes to close that gap with a focus on movement. Although Respawn has gone back and forth on the use of tap strafing, at the moment it's still a valuable skill. At the end of this course, you'll have mastered the high-level mechanics the pros use to set them apart.
Decision-making
ImperialHal shines when it comes to in-game decision-making. According to the guide, this is one of the most underrated skills a player can have. Over the course of 30 days, Hal will help correct your overextensions in team fights and teach you how to manage your kit.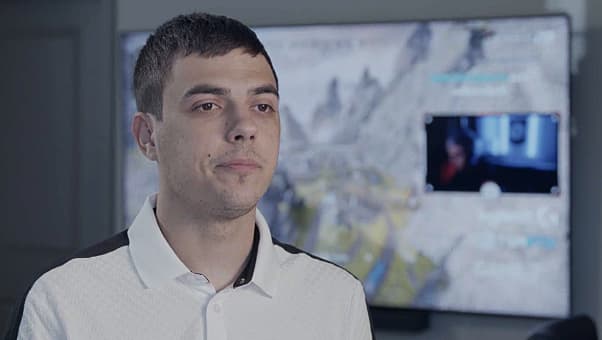 Between these three core studies will be tips on communicating with your teammates, how to heal under pressure, choosing the right weapon loadout as well as managing your inventory.
Arguably one of the most sought-after aspects of this course will be the direct feedback from ImperialHal himself. As a student, you'll have access to his private Discord server where you'll be able to feed him questions about your gameplay. Submit your clips and he'll provide personalized feedback and tips to improve. As a bonus, you'll even receive a free subscription to his Twitch channel and exclusive emotes.
Learn from the best
ImperialHal is coming off a successful ALGS Year 1 run which saw his team (TSM) finish third in the ALGS Championship. He was also recently awarded Best IGL NA from our very own Apex Legends Awards. These tallies came from a select committee of professional Apex players, casters and industry insiders who chose Hal as the best team leader in the entirety of North America. Finally, Hal is the winningest player in Apex Legends history with over $180,000 earned in less than three years.