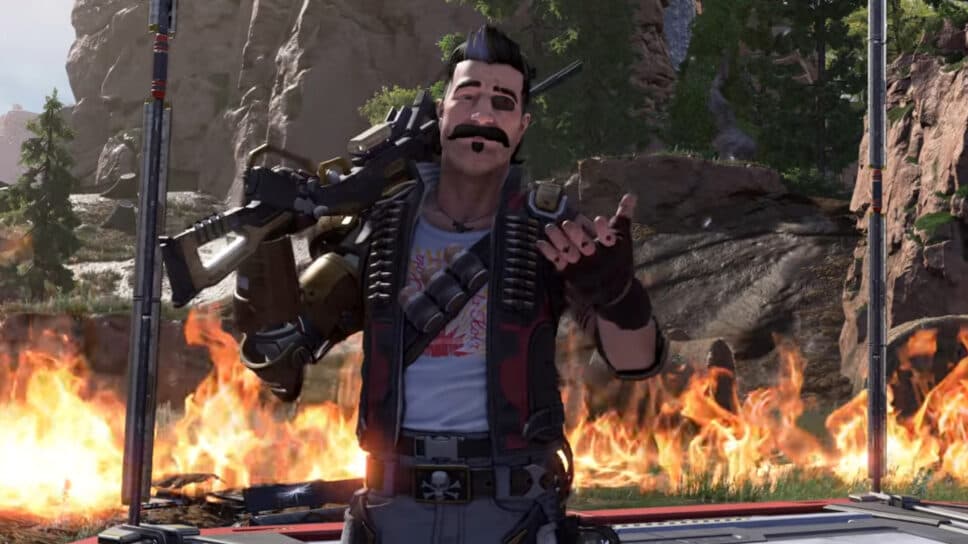 Apex Legends leak shows Fuse is next to receive an heirloom
Your old mate Fusey is finally getting what's his.
According to prominent leakers and data miners in the Apex Legends community, the next Legend to receive their heirloom will be Fuse, the Outlands favorite explosives enthusiast. His heirloom will be part of the "Harbinger's Collection Event'' and will most likely release sometime later in Season 18. It's about time since three Legends have skipped over Fuse in the queue to get their heirlooms first.
What is Fuse's heirloom?
So far, the only information leaked from Apex Legends files about Fuse's heirloom is the name of it. It's called "Razor's Edge," which suggests that it's another bladed heirloom. This could mean it's similar to heirlooms belonging to Wraith, Octane, and Bangalore. However, since we only have a name so far, it could be anything with a sharp edge. Here's hoping for a bottle opener!
Fuse-branded drinks would go well with a bottle opener (Image via Respawn Entertainment)
When will his heirloom come out?
There's no confirmed date so far on when Fuse's heirloom will release in Apex Legends, but we do know that it will be part of the Harbinger's Collection Event. That event will have the usual 24 cosmetics, with Fuse's heirloom as a reward for unlocking all 24 items. We can assume that his heirloom event will drop sometime in Season 18. Historically, data miners find information on heirlooms and events very soon before they begin because of when they get access to game files for future events. This timetable is similar to Horizon's heirloom leaks, which leaked all the way in March 2023 and officially released in June 2023.
Fuse in his Season 8 launch trailer with Caustic flexing his heirloom (Image via Respawn Entertainment)
However, it does seem likely that we won't get Fuse's heirloom until the latter half of the current season of Apex Legends considering that the Death Dynasty Collection Event, which features Revenant's heirloom, kicked off at the beginning of Season 18. That event ends on Aug. 22, so we can expect a bit of a wait for Fuse's heirloom.
For more information on Apex Legends heirlooms and more esports news, check back on esports.gg!