Here is the top 10 games streamed on Twitch last year by most hour watched -and why they were unanimously loved.
From classic games that have been around for many years to recently-launched games, the top 10 games streamed on Twitch in 2021 definitely encapsulates the interests of viewers worldwide.
Escape From Tarkov – 400 million hours
Tenth on the list, Escape from Tarkov had quite a prominent presence throughout the year. The game has over 400 million hours watched, despite only 10 million hours streamed by various channels. It reached a peak viewership of 475 thousand concurrent viewers amidst their Twitch Drops, where you can watch selected streamers live to get some free in-game loot.
Fans have touted their love of the game for its hardcore first-person survival experience, even when it's infamous for its 'bugs and desync'. However, the game is still in development and has seen tons of improvement from its launch. Viewers on Twitch have mainly watched LVNDMARK, Pestily and summit1g's streams of EFT.
Dota2 – 570 million hours
Dota 2 fills the ninth spot with 570 million hours watched. The game's viewership peaked at 1.6 million viewers during The International 10 when fans mostly watched the tournament live on Twitch -after the offline event was canceled.
One of the most well-known MOBA games, Dota2 regularly updates its hero pool and other features to ensure constantly-evolving gameplays. Players of the game enjoy overcoming the steep learning curve that would deter other gamers.
The first and third most-watched channels that stream Dota2 are official broadcasters, dota2mc_ru and dota2ti_ru. While Gorgc, a professional player and popular streamer, places second.
Apex Legends – 690 million hours
Coming eighth on the list is Apex Legends. The game's popularity has been on a steady incline, amassing roughly 690 million watch hours. During the release of its 10th season update which features a new Legend named Seer, the game had 411 thousand peak viewers.
The unique battle royale-hero shooter game has been commended by players for its map designs and the versatile movements of the Legends. The ability to choose characters with different abilities is also a breath of fresh air in an era of battle royale games. The top most-watched Twitch streamers of Apex Legends are TSM_ImperialHal, NICKMERCS and ShivFPS.
Counter-Strike: Global Offensive – 760 million hours
CS: GO placed seventh with 760 million hours watched and a peak viewership of 1.9 million viewers. This number was reached during the match between Natus Vincere and Gambit Esports of PGL's Stockholm Major.
A classic first-person shooter game, CS: GO is a well-loved game by veteran gamers and newcomers alike. Viewers of the game have watched Gaules, a popular Brazilian streamer, the most in 2021. They've also watched ESL_CSGO and BlastPremier, the official broadcasters of their respective leagues.
Call of Duty: Warzone – 850 million hours
Sixth is COD: Warzone, amassing 850 million watch hours. In the game's arrival of its 3rd season, it reached 1.6 million peak viewers.
Warzone brings in new concepts to the COD series; introducing Contracts and a purgatory-like place called a Gulag. Players enjoy the addition of Gulags, whereupon elimination, you are given the chance to be respawned back into the game by winning a 1v1 combat against other eliminated players.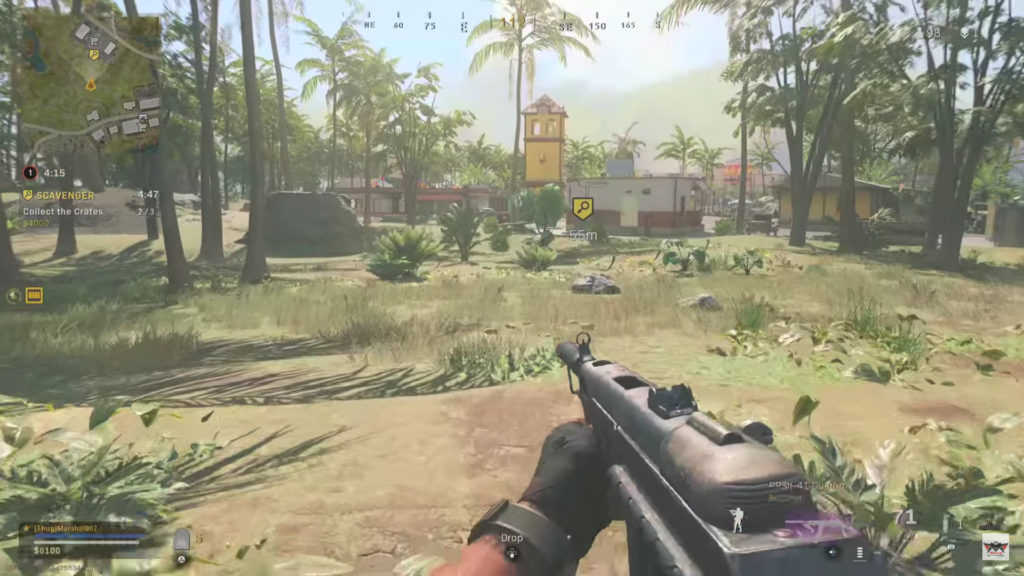 Twitch viewers have mainly watched NICKMERCS, Swagg and TimTheTatman's Call of Duty: Warzone streams.
Minecraft – 860 million hours
One of the only open-world games on the list, Minecraft places fifth with over 860 million hours watched. On the return of Noxcrew's Minecraft Championship, the game viewership peaked at over 970 thousand concurrent viewers.
With the ability to extract resources to build structures in a game, Minecraft is often described as a tool to build your desired world. It has been persistently popular since its launch in 2011 as they introduce more biomes and creatures.
However, with the latest trend in streaming, viewers seem to have taken a liking to streamers' roleplay servers. Auronplay, the top most-watched Minecraft streamer, launched Tortilla Land SMP with Perxitaa -and it immediately gained millions of watch hours in its first week. The server had an impressive list of Spanish-speaking content creators such as ibai, TheGrefg, Rubius and Juansguarnizo.
Ranboo and Philza, second and third most-watched, are also both members of popular RP servers Dream SMP and Origins SMP.
Valorant – 950 million hours
Fourth on the list is Valorant, with 950 million hours watched. They reached their peak viewership of 1 million viewers during VCT's semifinals match between Acend and Team Liquid.
Gaining popularity upon its launch in 2020, Valorant has quickly become one of the most popular first-person shooter games in the scene. Its fame could definitely be attributed to the pandemic and the streaming industry's growth. On top of that, Riot Games made sure to invite certain streamers to playtest the game and enable Beta Key Drops on their streams.
The VALORANT official channel is the top most-watched Valorant streamer among Twitch viewers. Meanwhile, fan-favourite streamer shroud and professional player ShahZam's channels are second and third most-watched.
Fortnite – 960 million hours
Landing in third place, Fortnite has accumulated over 960 million watch hours. The game reached a peak viewership of 1.2 million viewers during the end of its second chapter.
Epic Games developed Fortnite Battle Royale in the soaring age of the battle royale genre, launching it to immediate success in 2017. The building aspect of Fortnite made it unique to other BR games and players love the bright, cartoony style that it went for. The game is commended for its complete cross-platform support. This means that playing with friends is a way easier venture than with other games.
Viewers on Twitch have mainly watched Jelty, Clix and TheGrefg's Fortnite streams.
League of Legends – 1.7 billion hours
In second place, League of Legends has almost double the number of hours that Fortnite has -with over 1.7 billion hours watched. The viewership peaked at 3 million concurrent viewers, during the World Championship finals between Edward Gaming and DWG KIA.
LoL is another classic MOBA game since 2009. To date, they feature 159 unique champions. Fans of the game enjoy the fast-paced gameplay that it offers.
Two official broadcast channels, LCK_Korea and Riot Games are the top most-watched League streamers. While loltyler1, one of the most popular LoL online personalities, is second most-watched.
Grand Theft Auto V – 1.8 billion hours
Taking over first place, Grand Theft Auto V has over 1.8 billion hours watched and a peak viewership of 1.1 million viewers.
Rockstar has done a great job of frequently improving the classic open-world game, mesmerizing players with the level of detail in the city of San Andreas. However, its recent skyrocketing popularity is mostly due to GTA V roleplay servers, the current trend in streaming.
There are popular RP servers like Marbella Vice and NoPixel that boast impressive server members consisting of popular streamers and content creators worldwide. This is where streamers take on the role of their characters. They use the game as a medium to tell their improvised stories.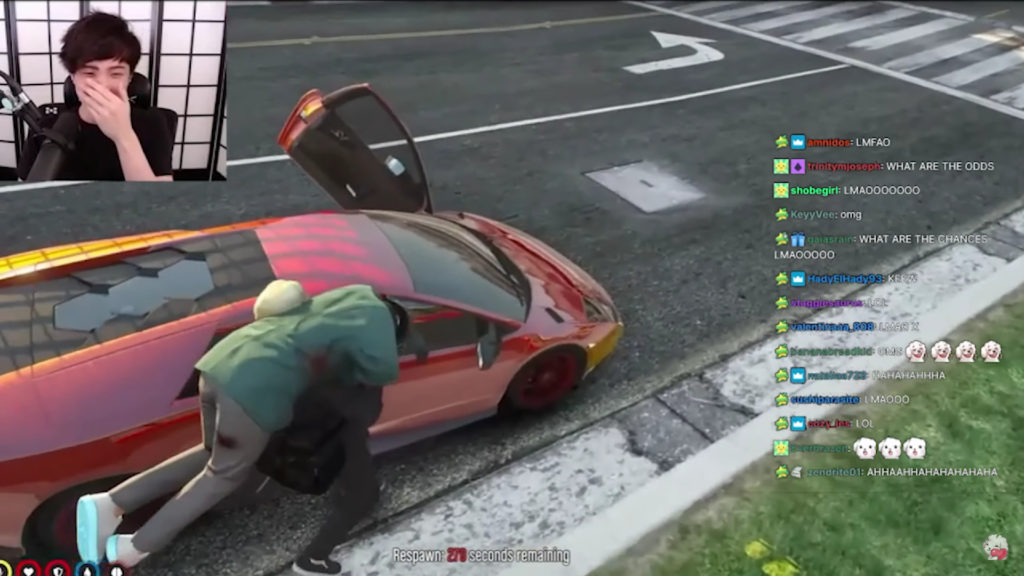 The top most-watched streamers of GTA V are xQcOW and summit1g are both members of the NoPixel server. Loud_coringa who streams on the Cidade Alta server is the second most-watched GTAV streamer.
Data pulled from SullyGnome.
Stay tuned to Esports.gg for more streamer news and updates.