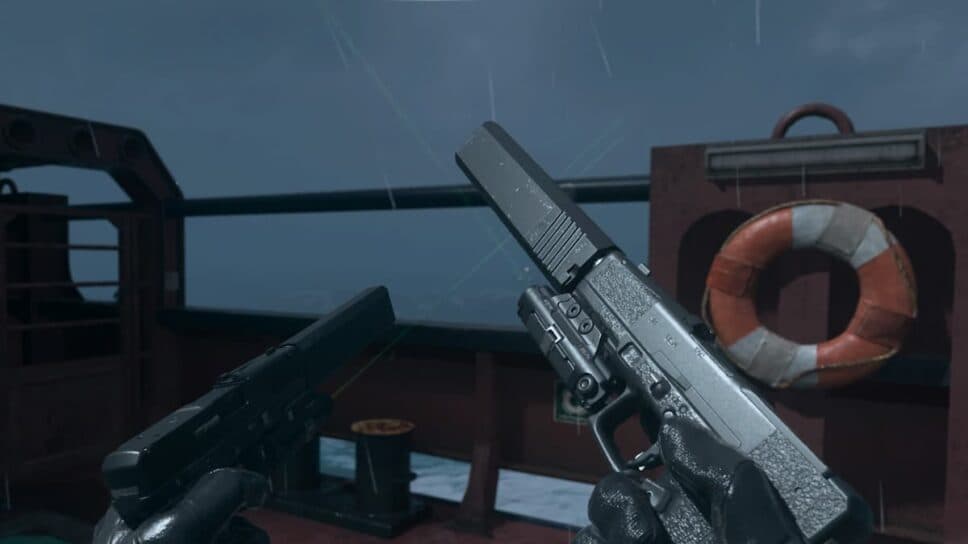 Best X12 loadout in MW2
The best X12 loadout in MW2 sees the sidearm become an accurate and deadly force with the Akimbo attachment.
Ranked play is a different beast than your typical multiplayer game in Call of Duty: Modern Warfare 2. There are restrictions in place based on the CDL rules. Those restrictions aren't found in the multiplayer queues, making the X12 an even more versatile sidearm with its best loadout in MW2.
Why simply have a pistol to swap to when you're low on ammo? Instead, you can have a set of pistols in which you can fire rapidly and wipe out teams as your primary means of aggression. That's what the X12 can do for you.
How to unlock the X12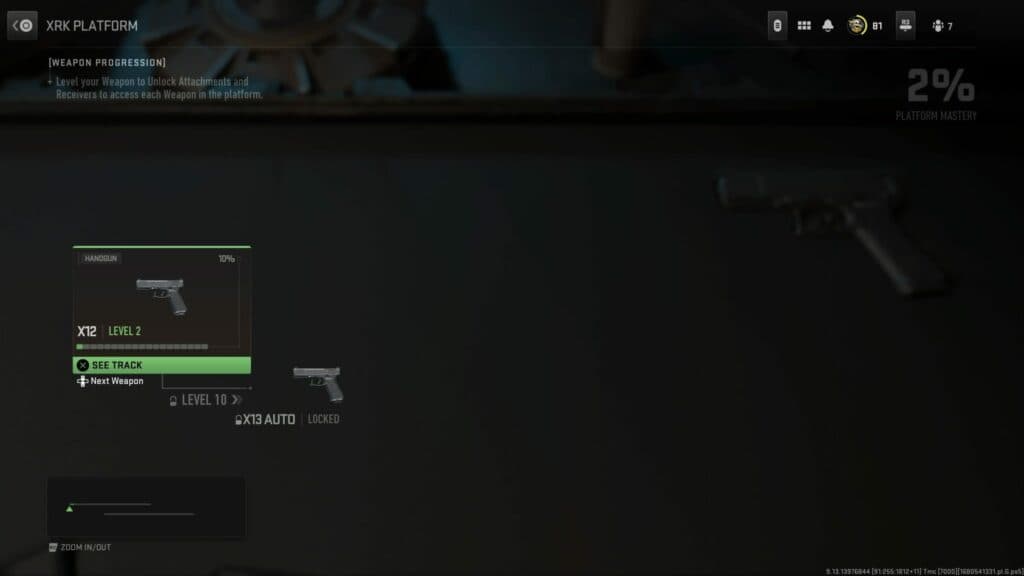 (Image via esports.gg)
The X12 is the first weapon on the XRK Weapon Platform in MW2. You'll need to rank it up to level 10 if you want to obtain the X13 Auto. The same weapon leveling is not required for the X12 itself, however.
If you want to unlock the X12, you'll simply need to play enough to level up your Military Rank. This is your account level in the game. Once you reach Military Rank 31, you'll have the X12 in your arsenal.
Attachments for the best X12 loadout in MW2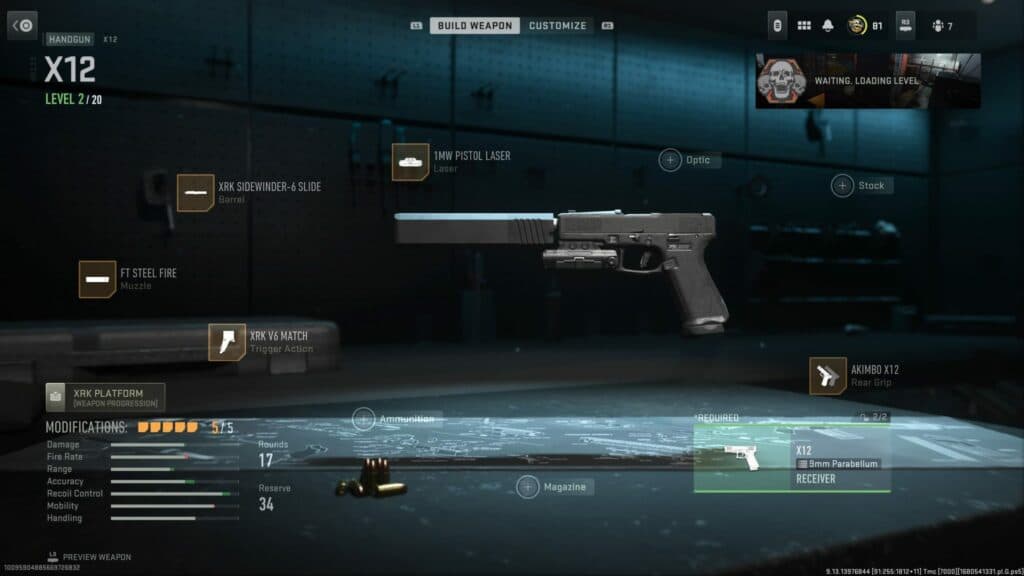 (Image via esports.gg)
Use the following attachments to create the best X12 loadout in MW2:
Muzzle: FT Steel Fire
Barrel: XRK Sidewinder-6 Slide
Trigger Action: XRK V6 Match
Laser: 1MW Pistol Laser
Rear Grip: Akimbo X12
The star of this loadout is the Akimbo X12 rear grip attachment. It provides a set of pistols rather than just one. This does remove the ADS functionality, but both of the guns come equipped with the other four attachments in the loadout.
You'll see very slight reductions in fire rate, mobility, and handling. None of that matters when you consider the accuracy and power of the X12 pistol. Its damage, range, accuracy, and recoil control all receive substantial buffs. With the ability to fire both pistols at the same time, the kill feed will be clogged by your eliminations.