Best Crossbow loadout in MW2
The best Crossbow loadout in MW2 will allow it to deliver arrows that deal heavy damage across a variety of ranges.
The Crossbow arrived with Season 2 of Call of Duty: Modern Warfare 2. This classic COD weapon falls into the Marksman Rifle category and is a fan-favorite simply used to showoff. The Crossbow won't be viable in every situation in MW2, but if you want bombard the enemy team with arrows, you'll need to know its best loadout.
How to unlock the Crossbow in MW2
(Image via Esports.gg)
The first step towards putting together the best Crossbow loadout in MW2 is unlocking it. Multiple other new weapons in Season 2 can be unlocked through the Battle Pass. This one takes a bit more work than its counterparts, however.
The Path of the Ronin is a set of challenges in the Season 2 Events tab, and if you complete all seven, you'll have the Crossbow. Do note that these challenges take place in Warzone 2.0, so to get the Crossbow in MW2, you will need to play the Battle Royale.
Attachments for the best loadout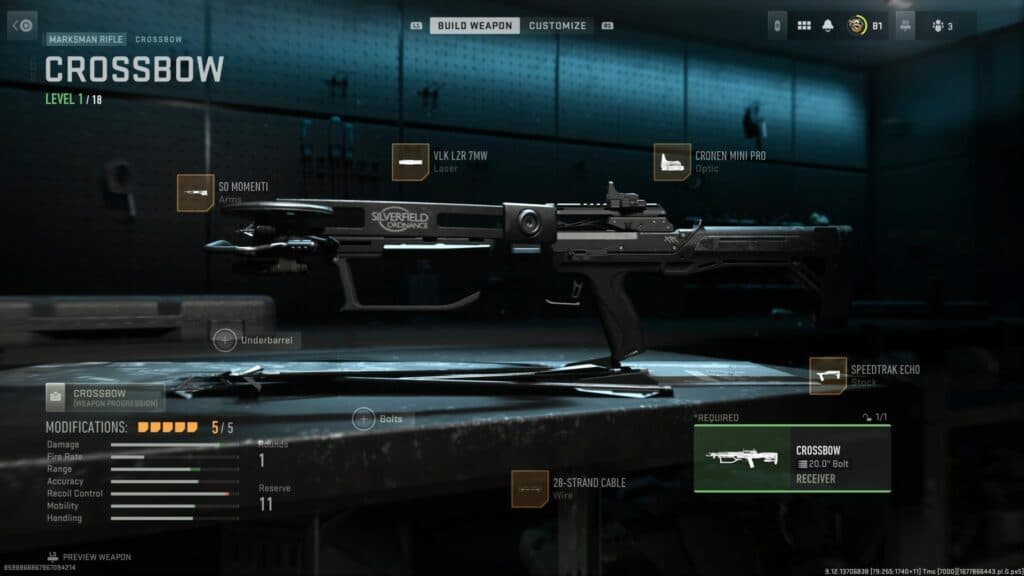 (Image via Esports.gg)
Add the following attachments to the Crossbow for its best MW2 loadout:
Arms: SO Momenti
Laser: VLK LZR 7MW
Optic: Cronen Mini Pro
Stock: Speedtrak Echo
Wire: 28-Strand Cable
All five attachment slots are filled with this loadout. You should stick to the attachments listed, except for the Optic. That can be changed if you prefer, but the Cronen Mini Pro is a great choice because of its clear sight. It is also rather small, not taking up too much of the screen while you are aiming.
With that out of the way, add the Arms, Laser, Stock, and Wire attachments to the Crossbow. It fires one round at a time, so the slight deduction of recoil control is negligent. The tradeoff is well worth seeing a boost to damage, range, and mobility. You should have no problem picking opponents off and hearing their frustration on the mic upon death.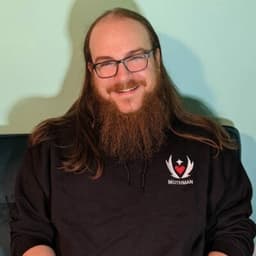 Brandon Moore
Brandon "Mothman" Moore is an esports journalist based in the United States. He has a heavy background in FPS titles, including professional Valorant coverage from day one. Brandon is a family man who loves writing, gaming, and catching a baseball game.