Vivo Keyd have had a crazy but ultimately disappointing tournament at VALORANT Champions. mwzera discusses the controversy with Acend and going out early.
It's been a wild ride at VALORANT Champions for Vivo Keyd. Ahead of the tournament, we learned they were bringing in one of Brazil's brightest talents, Leonardo "mwzera" Serrati, to build something of a superteam.
Their first match against Acend was filled with controversy when Jonathan "JhoW" Gloria used a banned Cypher camera.
After initially awarding the win to Acend, Riot Games rescinded the ruling and decided on a replay of the deciding map, with Acend starting from a 7-0 lead. After nearly coming back, VK were sent to the lower bracket, where they were handily beaten by X10 CRIT while Acend went on to win the group.
mwzera spoke with Esports.gg after their elimination to discuss how his transition went coming into the team, their opinions on the ruling from the Acend match, and what went wrong against X10C.
Vivo Keyd vs. X10 CRIT and the aftermath
Vivo Keyd had looked great all tournament, and nearly everyone had them pinned as the favourites against Southeast Asia's X10 CRIT. But X10C came out swinging, and never looked back en route to a 13-6, 13-5, 2-0 win over VK.
"X10 went more hyped into the game," mwzera said. "They were trading kills really quickly and they actually got some kills inside the smoke on Haven that really messed up our game. It wasn't the way we wanted to play, it wasn't the skill we wanted to show. But we did our best."
Things immediately looked bad on VK's pick of Icebox. X10C opened up a 6-0 lead to start off the game, and Vivo Keyd would only win six rounds all map. In terms of agents, they had Murillo "murizzz" Tuchtenhagen playing Killjoy instead of Reyna.
This is even while players such as Bogdan "sheydos" Naumov and VK's opponent Patiphan "Pati" Chaiwong have showcased how good Reyna can be on that map. According to mwzera, they picked Killjoy because they'd had good results with that agent, even beating Sentinels in a scrim.
"It's mostly because we felt more comfortable with it. We were winning a lot with Killjoy instead of Reyna, and we even won against Sentinels using that composition. So it was pretty much a comfort zone."
With Acend winning earlier today, this all means that, despite VK looking so good against Acend, Acend have won the group, while Vivo Keyd are heading home in last place. mwzera said they were looking forward to a rematch, and were disappointed not to have the chance.
"The day passing wasn't the change, it was our team, VK, not being able to qualify. That really hurts, that really brings a bad feeling. We were really looking forward to actually playing against them again, but it just didn't happen."
Acend match drama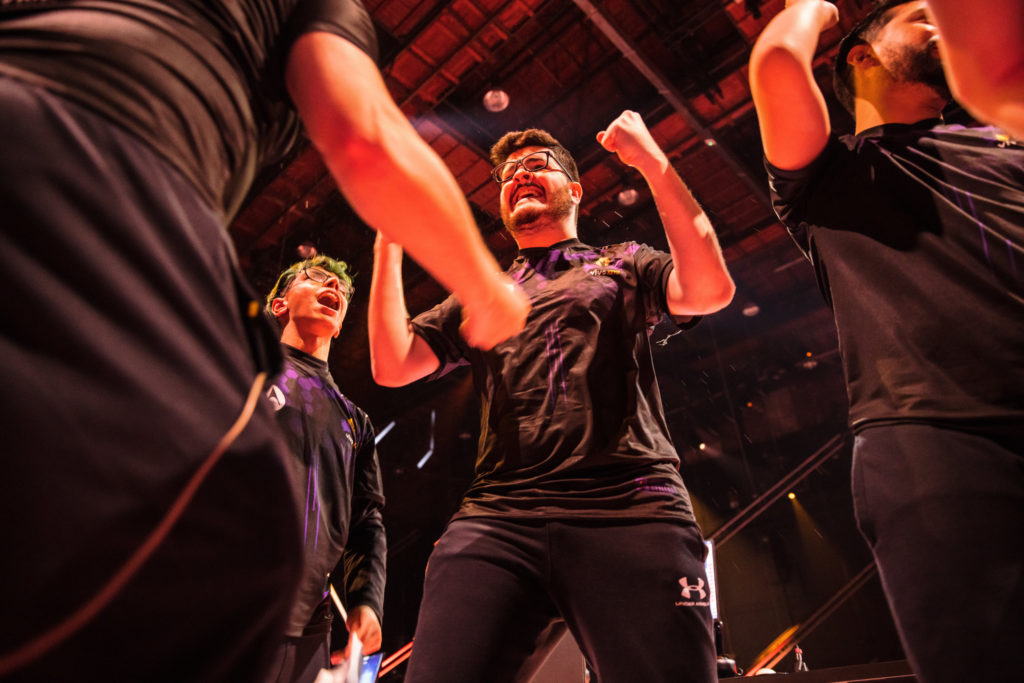 As already mentioned, Vivo Keyd's match against Acend came with plenty of drama. It, alongside Jared "zombs" Gitlin, also ignited a Twitter war that is still ongoing. To start, mwzera confirmed that there weren't really communication issues with Riot, and that they learned what was going on in a timely manner. When it comes to the final decision, though, the Brazilian team is standing by their opinion that it wasn't fair.
"Pretty much, we were expecting something that we felt was more fair," mwzera said. "Like starting in an 8-4, for example, since we actually played attack too. But what happened doesn't change the result from today, and we've just got to move on from that."
Another common opinion being shared around the Brazilian community is that the ruling was biased against the region. This is despite Vivo Keyd getting off lighter than X10 and Giants Gaming, both of whom were awarded instant map losses when they used this bug in previous tournaments.
Q: Do you feel that the ruling showed bias against Brazilian teams?
"I really don't know. I want to believe that it's not something biased against Brazilian people or Brazilian teams, but I still don't think it was fair."
Looking ahead for mwzera
This event was something new for mwzera. Previously a superstar duelist, he swapped to the Sova role upon joining Vivo Keyd. This made him rein in his naturally aggressive playstyle. Overall, he's happy with how the swap went.
"The most difficult thing was that duelists actually go after the action, and they fight more in the frontlines of the game. In the beginning, it was really hard, but we practiced a lot, and adapting wasn't as hard as I thought it would be. I actually managed to get a few clutches and a few good rounds, but it could have been better, otherwise we wouldn't have lost."
mwzera originally played with Gamelanders, and was only on loan to Vivo Keyd for Champions. When asked if he'd be playing with VK going forward, he couldn't give an answer.
"It's not something I know, because I'm still under contract with Gamelanders. Because of that, I really don't know the answer."
Finally, with Champions still going on, there was one last question.
Q: Who do you think is the favourite to win Champions?
"Fnatic and Team Liquid."
---
Stay tuned to Esports.gg for the latest VALORANT news and updates, and full coverage of VALORANT Champions.