With Masters Reykjavik coming in hot, we take a look at some of the teams statistical performances on Bind. Find out who will have the edge on one of VALORANT's classic maps.
With a little less than a week separating us from VCT Masters Reykjavik, the biggest tournament in VALORANT's young esports history so far, the hype couldn't get any bigger. Not only that, the recently published rulebook revealed an astonishing $600,000 USD prize pool is on the line.
The victor of the VCT Masters Reykjavik will need to be adaptive to the chosen maps. This is why we are taking a deep dive into the most played team composition of each of the three classic maps; Bind, Split, and Haven. Hopefully giving you, our esteemed reader, some background into what to expect. We kick off this series of articles with Bind.
Note: All statistics for this piece and the following ones are pulled from VLR.
FNATIC – #2 in EMEA Challengers Finals
Moving on to the second European representative at VCT Masters Reykjavik, FNATIC. During their time as SUMN FC, they dominated the scene, only falling to Team Heretics in the First Strike: Europe Grand Finals. Since then, the roster has continued to deliver memorable matchups for VALORANT fans to enjoy. Similar to Team Liquid, FNATIC played 3 matches on Bind during the Champions Tour Stage 2: EMEA Challengers Playoffs.
The team played the exact team composition throughout all three matches. Boaster as Brimstone, doma as Raze, MAGNUM on Skye, Mistic on Viper, and Derke with the intel arrows on Sova.
Unlike Team Liquid, FNATIC's team composition clearly works on defense more than attack. They were capable of winning 68% of the total 34 defensive rounds played. On the other hand, Fnatic only managed to win 18 rounds while losing 20 on attack, putting them at 47%.
The style of play across all three games was apparent, use Skye, Viper, and Sova to enable Boaster's Brimstone and doma's Raze to pop off. This is extremely apparent as both the latter players topped the charts on Bind specifically on two of the three occasions. The intel tools available at this composition's disposal allows them to explore what is ahead and set up Raze and Brimstone to aggressively push together at the same time.
Considering there is few weakpoints in FNATIC's team, opponents might want to keep Bind in their map rotation at VCT Masters Reykjavik. A switch in one of the agents might be needed for it to become more viable on attacking rounds, namely putting back MAGNUM on Cypher instead of Skye.
MAGNUM is no stranger to Cypher, having played 24 games on the agent and recording the highest average ACS compared to any other agent he plays. This would maintain the strong defensive setups, while giving them more options on attack than Skye.
Team Liquid – #1 in EMEA Challengers Finals
With Adil "ScreaM" Benrlitom switching to VALORANT and maintaining his "Headshot Machine" status, Team Liquid are definitely a force to be reckoned with. But can you shut them down on Bind? Well, it is not impossible.
The European organization played on Bind three times during the Champions Tour Stage 2: EMEA Challengers Playoffs, managing a 2-1 record. The loss was against FNATIC in the Grand Finals after both of them locked in their spots for VCT Masters Reykjavik.
Team Liquid played the same team composition in all three instances, putting ScreaM on Phoenix, L1NK on Brimstone, Jamppi on Jett, soulcas on Skye, and Kryptix on the poisonous Viper. This mix of VALORANT agents enabled them to equally defend as strong as their attack, sitting at a 58% Round win rate in both instances.
Although the percentage is the same, the math behind this number shows they were capable of winning more rounds on defense than on attack, winning 18 rounds while dropping 13. On the other hand, when they are put on the attacking side of things, they managed to come out on top 15 times out of 26.
This comes down to the more defensive utility present in the composition itself. Jamppi's incredible skill at holding angles with the Operator allows him to sit still and wait for the pick. The latter combined with Brimstone's point-and-click smokes and Skye's ability to gather intel with her friends from the forest allow for quick eliminations. This quickly switches the rest of the round in favor of Team Liquid, and the raw skill on the team completes the job.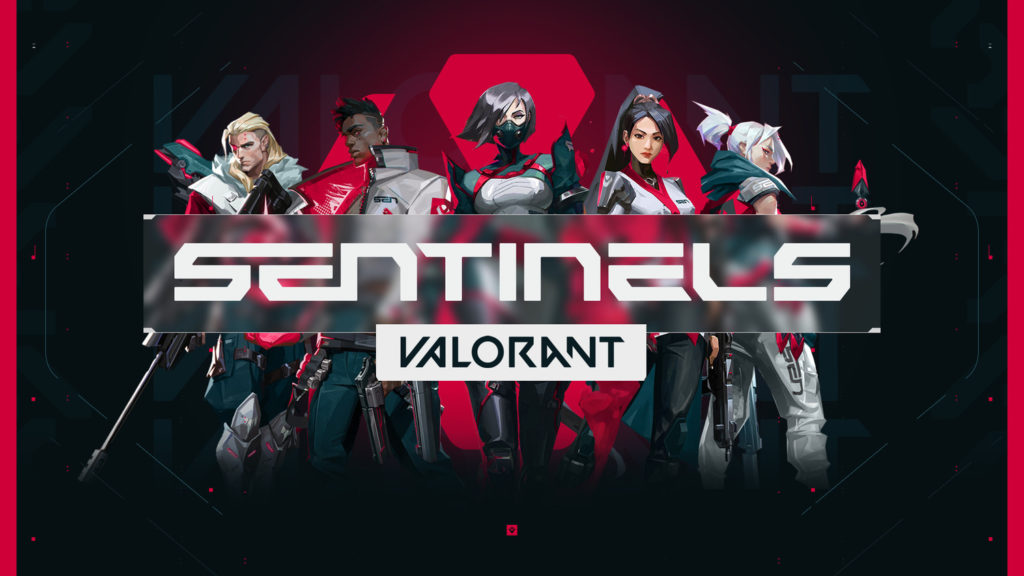 Sentinels – #1 in NA Challengers Finals
Now that we are done with Europe, it is time to cross the North Atlantic Ocean to visit our North American friends. We will give the spotlight to Sentinels, the Champions Tour North America Stage 2: Challengers Finals Champions. The team had their fair share of drama, following Jay "Sinatraa" Won's situation. It didn't stop them from stomping anyone that stood in their way, especially on Bind.
It is Sentinels' most dominant map by far statistically. The North American organization registered a 79% defensive win rate, shutting down the attackers in 11 rounds and only slipping in 3. When put on the other side of the map, they were just as strong. Sentinels recorded 63% attacking win rate, split into 15 round victories and 9 losses.
However, something to keep in mind is Sentinels' preference to start the map on the attacking side. This indicates they acknowledge their strengths, preferring to close out the game on defense. TenZ was put on Reyna, dapr on Viper, SicK on Raze, zombs on Astra, and ShahZaM on Sova.
They played the same team composition twice during the tournament, integrating Astra shortly after her release. The mix of agents for sure is interesting, but it enables Sentinels to bring out the best of each player.
Version1 – #2 in NA Challengers Finals
Version1 was the surprise dark horse to come out of the North American region. The organization managed to take out some incredibly tough opponents on their way to the Champions Tour North America Stage 2: Challengers Finals. They knocked out the likes of NRG Esports, Envy, ANDBOX, and even Cloud9 Blue. You would think during all these games they played a lot of Bind, but no.
Version1 has one registered game on Bind during the tournament, against Sentinels in the Grand Finals. Effys played Sova, wippie brought out his Omen, Zellsis put on the Viper suit, penny on Raze, and vanity on Yoru.
Several analysts and professional tier lists put Yoru in the lowest category. This match wasn't much to prove otherwise. They lost the map, but had a relatively strong defensive showing. The team was much more solid in standing their ground than going at their opponents.
The statistics back up the previous claim, as Version1 recorded a 58% defensive round win rate. They withstood 7 rounds from Sentinels' attack, while losing 5. On the other hand, they lacked some venom whenever they were on the offensive.
Version1 only managed to snatch a single round off Sentinels' hands, to eventually put their offensive win rate at only 11%. This probably means VCT Masters Reykjavik might be a surprise to us all if they pull out a new composition.
Worthy Mentions at VCT Masters Reykjavik
Team Vikings from Brazil – #1 in Brazilian Challengers Finals
Team Vikings, the Brazilian representative, had a strong showing on Bind throughout the Champions Tour Brazil Stage 2: Challengers Finals. The team played it 4 times, and won every one of them. Their defensive win rate depends on the state of the team at the time, as they are exactly at 50% win rate. They have successfully defended the planting sites 22 times, while losing in 22 other scenarios. Their 65% attacking win rate can't be overlooked, registering 30 rounds and dropping 16.
They played the same team composition of Astra, Phoenix, Raze, Sova, and Viper three times. Two of which were against Shark Esports, the second Brazilian representative at VCT Masters Reykjavik. The only time they brought out a variation of the composition was against Ingaming, switching Phoenix to Jett.
NUTURN from South Korea – #1 in Korean Challengers Finals
We can't end this piece without mentioning NUTURN, the Champions Tour Korea Stage 2: Challengers champions and kings of Bind. You would think the title is an exaggeration, but they are undefeated on the map in 7 games. Two of which were against Damwon KIA and another against Vision Strikers.
They stuck to one composition and never changed it. It consists of Breach, Jett, Omen, Raze, and Sova. With an undefeated record, the defensive and offensive stats are incredible. The team managed to record a 60% defensive win rate, split into 32 wins and 21 losses. When sent to the other side, they never give their opponents time to breath. NUTURN holds an impressive 74%, with 59 wins and 21 losses again.
As one of the three classic maps, Bind will pop up in a lot of matchups during VCT Masters Reykjavik. Hopefully with this primer you'll know what to expect! We'll be posting our analysis of Haven and Split later this weekend.