G2 Esports are looking to make a run for the crown at VCT Masters Berlin. However, their first step towards making that path easier will be taking down the Sentinels.
The VCT Masters Berlin group stages are coming to an end. Five teams are already qualified for the quarterfinals of VCT Masters Berlin. Group D's EMEA representative, G2 esports, is one of these teams.
Coming into VCT Masters Berlin as the fourth seed, G2 Esports were placed into a group alongside the best team in the world, North America's Sentinels. Fans were anticipating the battle between EU and NA to be an exciting matchup between two strong teams and it did not disappoint.
G2 and Sentinels battled back and forth before the North American squad ultimately took the first series 2-1. Yet, even after this loss, G2 find themselves in a unique scenario to make a comeback and steal the 1st seed from the Sentinels. Instead of playing their deciding match for the second seed in Group B, G2 have an opportunity to finish first.
With a 2-1 score, G2 are already qualified for the quarterfinals. While some may see their matchup against Sentinels as a match of pride for first seed. But there is more on the line. For Žygimantas "nukkye" Chmieliauskas, having the best opportunity to win Berlin is a must.
G2 circuit points creates an obstacle
After qualifying for the quarterfinals, G2 now have 275 Circuit Points to their name. However, given Gambit's point total alongside Fnatic's second place finish at VCT Masters Reykjavik, G2 only have two options. Either win VCT Masters Berlin or drop into the Last Chance Qualifier, something Nukkye is still coming to terms with.
"I feel pretty bad about it because the system was created after all the tournaments happened." Nukkye shares in the press conference. "After that, we really only had this tournament as a way to gather points for VCT Championships."
The current iteration of G2 is a complete change from where the organization began in Stage One of VALORANT. In fact, four out of five players joined after VCT Masters Reykjavik.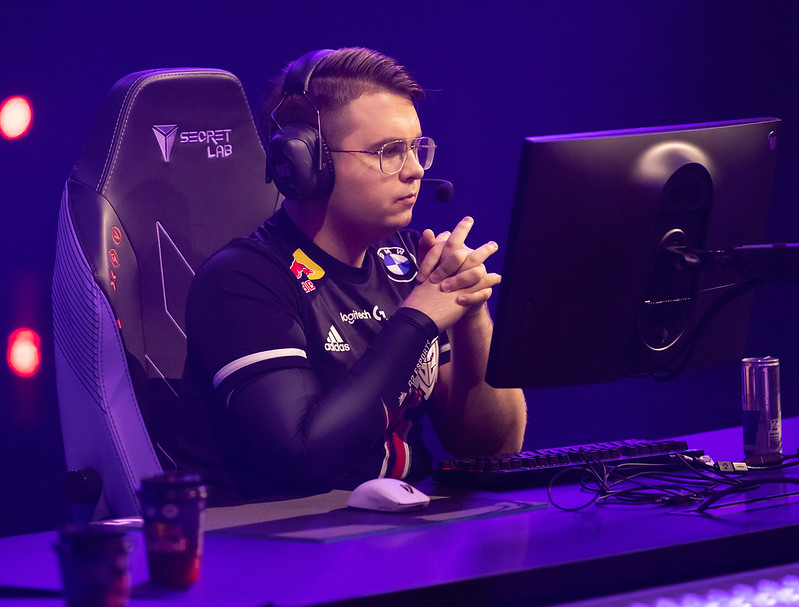 Yet even through this circuit point setback, Nukkye is using this scenario as a goal to win instead of focusing on Circuit Points for VCT Masters Berlin.
While G2 are in a tough position to guarantee VCT Champions, they are by no means out of contention. 
A shot at redemption for G2 and Nukkye
G2 will move forward in the playoffs, but they still have one more battle to fight before the quarterfinals, a rematch against the Sentinels.
Now, G2 are looking to make the most of their second chance at the Sentinels and show that they are a contender to win the championship. Their first task towards making that journey easier will be a win against the Sentinels.
A hyped matchup initially, G2 Esports floundered in their first series against the North American squad and narrowly lost, but Nukkye believes that their second match will be even closer.
"I think it's going to be a really good match to watch. It's gonna be a lot of hype and I'm excited for it." Nukkye states. "There will be some changes, but I can't say what. You will see tomorrow."
G2 and Sentinels will battle for that first seed out of Group D. If Sentinels win the match, they will clinch the first seed. However, if G2 win, a possible tiebreaker between the two teams will need to be played.
With playoff seeding on the line, Nukkye is ready to make this opportunity at VCT Masters Berlin count. Will G2 be able to win the rematch against Sentinels? Or will the Sentinels have the upper-hand once again.
Stay tuned to Esports.gg for the latest VALORANT news and updates.