Envy's Yay sat down with Esports.gg moments after qualifying for the knockout stage to discuss their run at VCT Masters Berlin, the 'inevitability' of CS pros transferring to VALORANT and more.
Team Envy has just secured their slot in the VALORANT Berlin Major Knockout stage as a number one seed after a dominating performance over KRU in Group B. This is thanks in no small part to the performance of Jaccob "yay" Whiteaker, a recent addition, and Counter-Strike: Global Offensive transplant, widely known the world over as "El Diablo."
In the Winner's match of Group B, Yay led his team with 322 ACS, 43 kills, and an ADR of 209.3 - far and away the most on the server across both maps of their 2-0 victory.
Esports.gg had a chance to sit down with Yay moments after their victory to talk about his experience in Berlin, whether he believes the wave of CS pros is only beginning, and how VALORANT has given him a new lease on his pro career.
---
Dustin Steiner, Americas Editor: How are you feeling after securing your spot in the playoffs?
Yay, Team Envy: It's always fun winning. This is going to sound toxic, but it wasn't a super close one against KRU at least on the second map. Was kind of nice to not have to stress out.
---
Steiner: You've come onto the Valorant scene and really made a statement as a player. A lot of people have you in their top 5 for players overall - what's that like for you? Vindication from CS:GO and bouncing around the Tier 2 scene?
Yay: In some ways yes. I think for me more than anything, it's somewhat motivation because after CS, I got a little bit unlucky and there were a few things I wanted to change. Although in Counter-Strike, it was hard to do that. Once you establish yourself as someone who does really well but has some really bad performances, it's hard to grind your way back to the top. So coming to Valorant and not making the same mistakes that I made in CS, really trying to work on myself and my mentality, I think that's paid dividends.
---
Steiner: You were known a bit in CS:GO for your toxicity, as you alluded to. What did you change to improve your outlook?
Yay: So there's a few different things. I think in Counter-Strike one of my issues was I never really got into a comfortable role, with a lot of teams, especially Complexity. The mentality on that team, you go in, we'll trade off of you. I was thrown in as some bait. My AWP usage was restricted, I had a really good secondary AWP in my opinion, but other players weren't willing to give up that role. When I did actually have an AWP I did pretty well. That and just dealing with mental things. I had a really bad issue with depression for a little bit and I was in a toxic household, so being able to come to Valorant and fixing all the external issues - whether that's mental or household or environment, and fixing the role issue has benefitted me.
---
Steiner: Envy's in a bit of a race with 100 Thieves for VCT points to close out that Champions slot - assuming you don't win here at Berlin, what do you think your chances are of getting to Champions through the Last Chance Qualifiers?
A close race for VCT Champions in North America. Stats via Liquipedia.
Yay: We'd probably win it. Not to be egotistical, but historically we have really good matchups against the teams in NA. At least in my eyes, the top three of NA, there's a barrier. There's us three - Envy, 100 Thieves, and Sentinels, in no particular order, then you have XSET, then everyone else. In terms of consistency and whatnot.
---
Steiner: Did anyone in your group surprise you here in Berlin?
Yay: I would say Vivo Keyd did! They showed up with a lot of passion to play, they weren't scared. In my eyes, they gave it their all. [laughs] Not to diss them or anything like that. You'd be surprised, with a lot of teams, sometimes don't give it their all at LAN. It could come down to nerves or something like that. But with the Vivo guys, they really tried hard. They weren't going to go down without a fight. Praise to them, it was a tough series.
---
Steiner: As someone who transferred from CS, you might have some insight here - do you think more CS players are going to transfer after they see how Riot is handling the scene, as well as stuff like Champions this December?
Yay: I would say with Valorant, North America, most people have already switched in the pro scene. I guess there's a stigma that it's all washed players, but if you look at the upcoming talent that was in that scene, a lot of them came over. NA is in a pretty rough spot.
In terms of more people switching, I don't want to say it's inevitable, but it is unless there's a drastic change with the CS scene and how it's monetized and if Valve actually contributing more, just as Riot has. Riot gives stipends to teams in each region [Editor Note: Esports.gg reached out to Riot Games about this, and it seems that this only exists for Korean teams at present, at least according to their statement], they care about growing the game in all regions, they want to promote it. Whereas Valve is more hands-off. So if I don't start seeing that soon, I think more and more people will start transitioning over just because people aren't making money over there. That's why the majority of orgs have pulled out. With the EU scene and other scenes, I think Valorant will grow more and more on them. I think the reason they are so resistant, you can actually somewhat monetize, because each country has a different team, like the French teams, the Norweigian teams, the Russian teams, you have these different target audiences. In the US it's a bit hard to have that. But I think eventually it will probably go the way of Valorant. 
With Riot, for example, they are actually profitable. With the LCS for example, it's profitable for everyone, and in esports, that's difficult to achieve. Many people are just running on Venture Capitalist funds.
---
Steiner: What's your response to the perception that CS fans have of players switching to Valorant as being "washed?"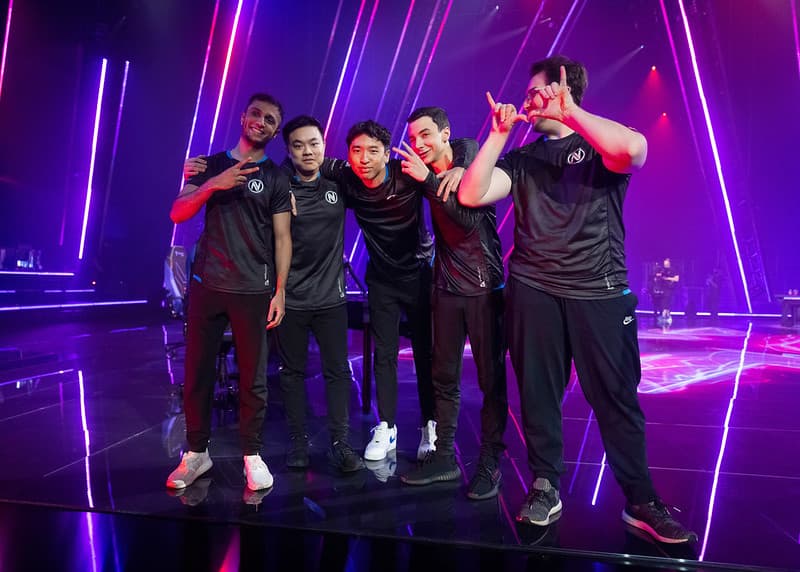 Yay: You look at a lot of the players that are switching over, and yeah, I guess you could consider them tier 2 or tier 3. At the same time, why would tier-one pros transition over if they're still doing really well in Counter-Strike? There's no incentive there. The main part thing is, with the whole 'washed' thing, I think Valorant gives another opportunity to people. Whether they were bound by roles or maybe they weren't on the right team, or any number of things, now that they have another opportunity to shine, they can reinvent themselves to a certain extent.
I think even in CS, it's hard to compete with tier one teams. At least when we were on Orgless, we weren't salaried, we didn't have a multimillion-dollar facility or supporting staff. It's hard to compete with that, with a multitude of talent around them that allows them to succeed better. Ultimately, if someone were to succeed on a tier 2 or 3 team, they get poached, so it's kind of a situation where there are not any good teams rising up to compete against the current tier-one teams. I don't think you can really consider those people that move over "washed," in that situation.
---
Steiner: So it kind of becomes a "haves versus have nots" situation, almost a classist thing?
Yeah, sort of. CS is a team game after all. If you don't have the right pieces, a good IGL, a good AWPer, it's hard to compete against those better teams with better resources. Is it possible? Sure. But it's not easy. There's a little bit of luck involved in finding the right people.
---
Steiner: What would you say in closing to the other teams qualifying for the playoffs, and what's your outlook on the rest of the event?
Yay: For me, I'm enjoying the experience. Being interviewed, being on stage, and being able to compete in a game I love. I'm excited to play everyone here and I hope everyone gives it their all.
---
Envy will now move on to the playoffs alongside Vision Strikers and six other teams to be decided in matches throughout the week. Quarterfinals will kick off on Friday.